GoDaddy Honors Veterans Day with "Veterans in Tech" Employee Resource Group
GoDaddy Honors Veterans Day with "Veterans in Tech" Employee Resource Group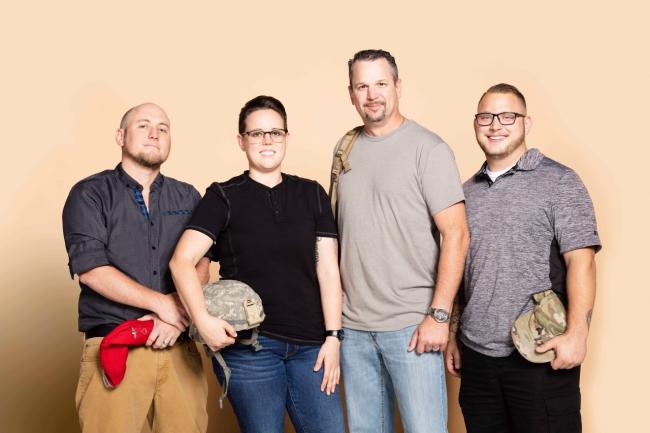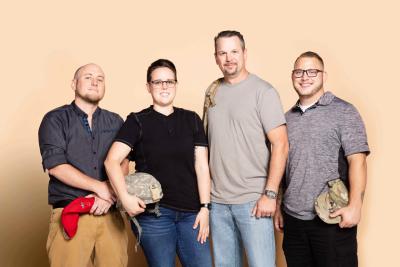 Thursday, November 11, 2021 - 9:05am
GoDaddy, the company empowering everyday entrepreneurs around the world by providing all of the help and tools to succeed both online and offline, is proud to offer Employee Resource Groups (ERGs) that help employees engage in leadership and development programs while giving back to the community.
In honor of Veterans Day, GoDaddy is highlighting the positive impact of GoDaddy Veterans in Tech (GDVET), an ERG for employees with the shared experience and values of military service.
GDVET promotes career development and continued skill development of veterans at GoDaddy, particularly in technology, engineering, and general business disciplines. GDVET brings mentorship programs, buddy systems and a quarterly speaker series to support those who have served and their allies.
Will Black, Aftermarket Manager for GoDaddy and President of GDVET, served eight years in the Army and understands the importance of supporting Veterans in the workplace.
"GoDaddy Veterans in Tech has provided a sense of belonging and pride for me and numerous other employees within the company looking to make a difference," shared Will.
Since joining GDVET seven years ago, Will has uplifted the GoDaddy veteran initiatives from Memorial Day picnics, letters to troops and collecting cell phones for soldiers, to meeting General Petraeus and giving back to the Phoenix local community thru non-profit organizations like MANA House, which provides transitional housing to homeless Veterans.
GDVET has also helped members of the military through home restoration, garden building and development, and fundraising – all with the single goal of giving back.
To learn about all of GoDaddy's ERGs, visit careers.godaddy.com/diversity.