GM Appoints Pamela Fletcher Vice President – Global Electric Vehicle Programs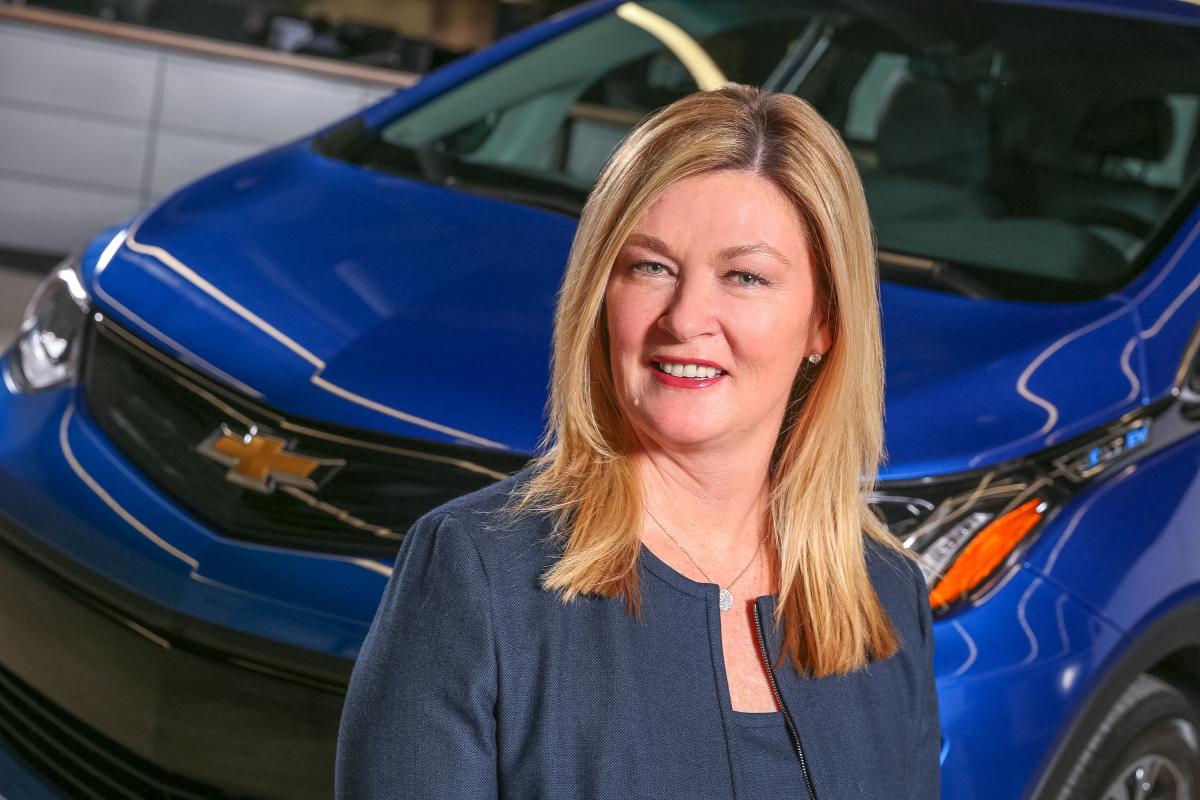 General Motors is appointing Pamela Fletcher to the newly created role of Vice President – Global Electric Vehicle Programs. She will be responsible for leading the team to accelerate GM on the path to its vision of a zero emissions world. (Photo by John F. Martin for Chevrolet)
GM Appoints Pamela Fletcher Vice President – Global Electric Vehicle Programs
DETROIT, October 16, 2017 /3BL Media/ - General Motors Co. (NYSE: GM) is appointing Pamela Fletcher, who led the team that successfully launched the Chevrolet Bolt EV and created the plan to accelerate us along the pathway to our vision of a zero emissions world, to the newly created position of vice president, Global Electric Vehicle Programs.
In this new role, Fletcher will lead the vehicle program execution for GM's entire global electric vehicle portfolio, including the commitment to launch more than 20 all-electric vehicles globally by 2023. She will report to Doug Parks, vice president, Autonomous and Electric Vehicle Programs.
"Nobody is more prepared to help us lead the way to a zero emissions future than Pam Fletcher," Parks said. "Under Pam's leadership, GM will continue to deliver electric vehicles that delight our customers and exceed their expectations."
For more than a decade, Fletcher has been in leadership roles supporting the engineering of GM's electric vehicle and self-driving technologies, most recently as executive chief engineer for Electrified Vehicles and New Technologies. She has led the teams responsible for development of several of GM's most awarded vehicles, including the second-generation Chevrolet Volt, Chevrolet Spark EV, Cadillac ELR and the Chevrolet Bolt EV, the industry's first mass-market, long-range affordable electric vehicle. Her team also led development of Super Cruise, the industry's first hands-free highway driver assist system.
General Motors Co. (NYSE: GM, TSX: GMM), its subsidiaries and joint venture entities produce and sell vehicles under the Chevrolet, Cadillac, Baojun, Buick, GMC, Holden, Jiefang and Wuling brands. GM has leadership positions in several of the world's most significant automotive markets and is committed to lead the future of personal mobility. More information on the company and its subsidiaries, including OnStar, a global leader in vehicle safety, security and information services, can be found at http://www.gm.com.
# # #