Gilead Foundation Donating $1 Million for Relief Efforts in Türkiye and Syria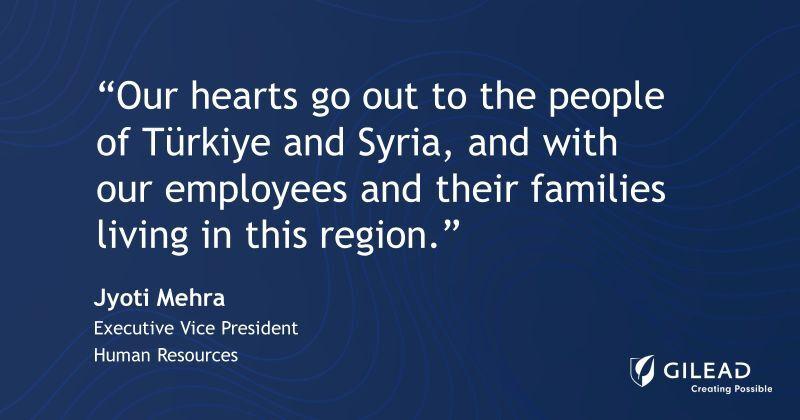 As a way to support those impacted by Monday's devastating earthquake in Türkiye and Syria, the Gilead Foundation is donating $1 million for on-the-ground relief efforts. The donation will be divided evenly between the International Medical Corps and Direct Relief, two organizations that we have long supported.
About Gilead Sciences
Gilead Sciences, Inc. is a research-based biopharmaceutical company that discovers, develops and commercializes innovative medicines in areas of unmet medical need. The company strives to transform and simplify care for people with life-threatening illnesses around the world. Gilead has operations in more than 35 countries worldwide, with headquarters in Foster City, California.