Gildan Responds to Increased Demand for Masks and Re-Opens Two Additional Facilities
Gildan has re-opened two sewing facilities in Nicaragua to respond to increased demand in mask production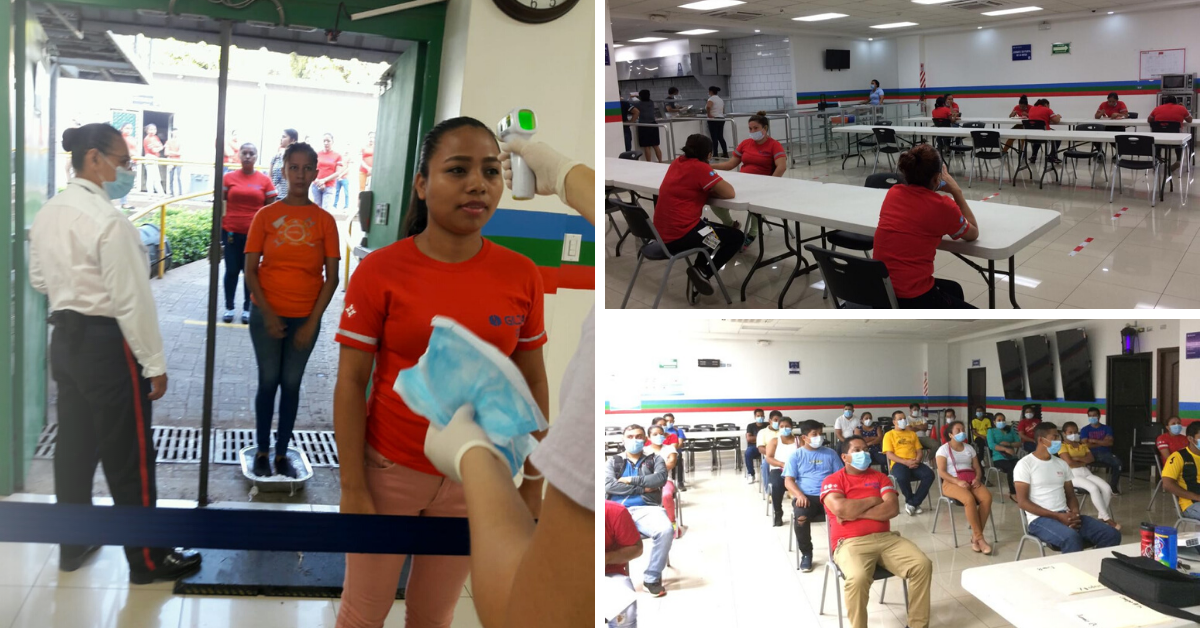 In April, Gildan announced that the Company had partially re-opened some of its textile and sewing factories in Honduras to produce non-medical face masks and isolation gowns in support of the global fight against the COVID-19 pandemic.
The Company adapted its operations to manufacture the new products and mobilized a team of experts to develop and implement stringent processes to protect employees who had chosen to come back to work on this effort. But since then, the demand for masks has continued to grow.
In response to the increased demand, Gildan has also partially re-opened two of its sewing facilities in Nicaragua to help expand the production of masks. As with the facilities re-opened in Honduras, a strict biosafety protocol has been implemented in their Nicaragua facilities to ensure the health and safety of their employees choosing to return to work.
"I am proud to say that the production of masks started a couple weeks back at two of our sewing facilities here in Nicaragua", said Luis Alonso Brito, VP and Country Manager of Nicaragua. "I applaud our employee's dedication and efforts during this crisis to get our facilities back up and running under new safety conditions, and everyone at Gildan who has been working hard to fight this global challenge together." he added.