Freeport-McMoRan's Green Valley Community Investment Fund Grants $450,000 to Arizona Communities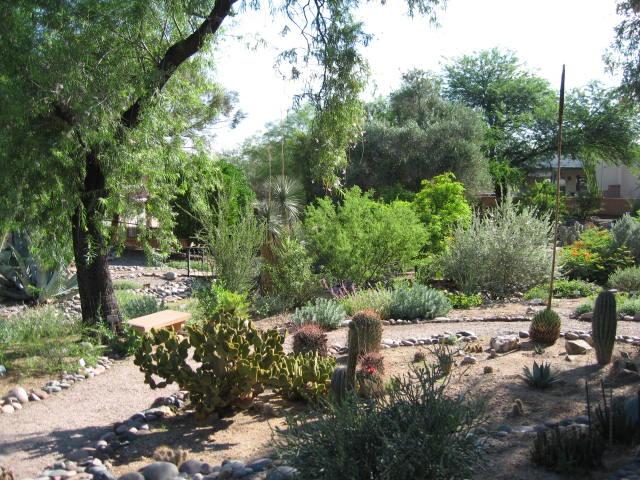 The Arid Garden, from greenvalleygardeners.com
December 1, 2017 - The Green Valley Community Investment Fund (CIF) awarded grants totaling $450,000 to the Green Valley community in Arizona.
Recipients were selected by the Green Valley CIF, which is overseen by a committee of community leaders assembled by the Freeport-McMoRan Community Partnership Panel, to identify and address community needs in health care, education, environment, economic development and transportation with positive, sustainable solutions.
The CIF was established in 2010, as part of Freeport-McMoRan's objectives to empower communities to develop and identify projects that would help ensure their self-sufficiency beyond the presence of Freeport-McMoRan operations.
The town of Sahuarita will receive $170,000 for the Sahuarita Advanced Manufactuing and Technology Center for small business innovation
The Sahuarita Unified School District Project will receive $79,500 for online science education for elementary school students
The Valley Assistance Services Project will receive $76,000 for Neighbors Awareness in Memory Loss, a program that supports people with dementia and memory loss
The Green Valley Gardeners Project will receive $56,500 for enhancements to Desert Meadows Park and regional events
The Green Valley Community Foundation Project will receive $34,500 for sustainable landscaping
The GVR Foundation's www.RetireArizona.org project will receive $33,500 to promote the area as a retirement destination
To learn more about how Freeport-McMoRan supports the communities in which it operates, please visit fcx.com and freeportinmycommunity.com.
Please see the 2016 Working Toward Sustainable Development Report for more information on all of their social, economic and environmental efforts.