Fox Partners With Team Rubicon for New Documentary Series on Global Disaster Relief Efforts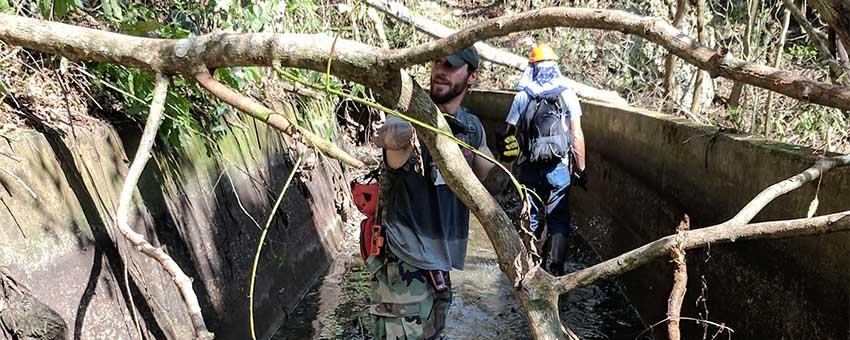 21st Century Fox Social Impact
As Puerto Rico continues to recover from the damage caused by Hurricane Maria in September, Fox Networks Group is set to unveil a new documentary series about the nonprofit Team Rubicon and its disaster relief efforts in Puerto Rico, the continental United States, and beyond. The series will air in short segments across FNG's full portfolio, including FOX Broadcasting, FX, National Geographic, and FOX Sports. Each installment will highlight the organization's relief operations, which include the provision of clean water and medical care. The program will culminate in a feature length documentary set to air on FNG channels next spring.
"At Fox Networks Group, we love to tell stories that entertain but also stories that inspire," said Joe Rockhill, VP of Integrated Sales & Marketing at FNG. "We have these incredible storytellers across our portfolio that always latch onto inspirational stories, and… ultimately we wanted to tell the story of the men and women who are part of Team Rubicon, the heroes that are helping rebuild these communities and bringing help where help is needed."
Academy Award-nominated director Kief Davidson will helm the project, which will air across FNG channels throughout the rest of the fall season, including during the Daytona 500, the World Series, and Thanksgiving and Christmas NFL games on FOX Sports. FX featured the documentary shorts during its Veteran's Day programming initiative. The months-long effort also represents an opportunity for brands to get involved and connect with their customers on the causes that matter to them.
"The idea is to showcase the different parts of Team Rubicon, what they're doing across the U.S. and the world, and help bring those stories to life in an interesting way," Rockhill said. "We can use the awareness that we have and the audiences we have to help tell those stories and make sure people aren't forgotten."
Team Rubicon pairs American military veterans with disaster relief projects both within the U.S. and internationally. The organization is currently leading efforts to provide aid to victims of the recent California wildfires and Hurricane Harvey in Houston, Texas. In Puerto Rico, their activities include delivering medical care and supplies, clearing debris within communities and on transit roads, and distributing clean drinking water.