Foster Care Adoption: Come Prepared with Faith and Heavy Duty Boots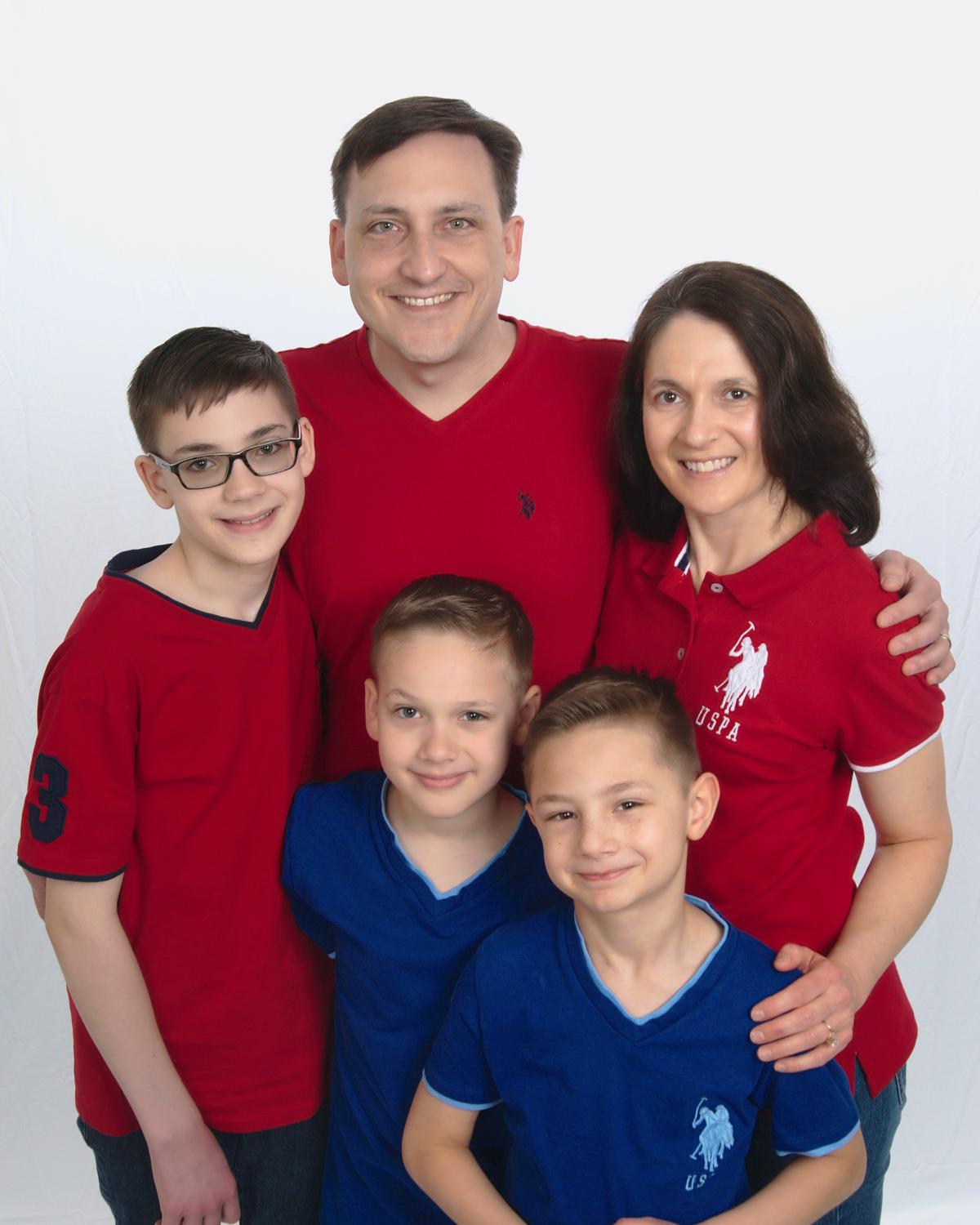 Stacie Booth is a mother of one adopted son and two biological sons, a devoted wife and a small business owner who provides Taekwondo classes for a homeschool group and Montessori schools. She is a relocated Texan living in Michigan and freezes to death every winter, but has found some solace in snowboarding and sledding with her sons.
It is written in the Bible that we must "visit orphans and widows in their distress, and to keep oneself unstained by the world." But simply adopting out of a sense of duty to help children who need parents is not enough, as Paul illustrates in I Corinthians 13, "And if I give all my possessions to feed the poor, and if I surrender my body to be burned, but do not have love, it profits me nothing." He further describes love as patient, kind, does not provoke and endures all things. He wasn't kidding about the last one, because in parenting a traumatized child, we've had to endure more in one year than all the past 40 years combined.
When we first met our youngest son, it wasn't an instant or magical connection. If I'm being honest, it was awkward. After all, we were bringing a complete stranger intimately into our home and lives. What we did feel was a sense of duty and obligation to provide him with what he needed most – a family. Often we depend on our feelings for guidance and connection, but that is not always the case with adoption. We must fall upon commitment and strength, and love will follow.
There were days when I felt that strength and commitment tested beyond possibility. One of those days was when our nine-year-old son was on a rampage. I deflected his attempts to run away and destroy our possessions, disarmed him when he pulled a knife on me, restrained him as he threatened us. My husband came home early and we moved our middle son out of the room they shared, and into our oldest son's room. We then drew some hard lines with our son, making it very clear that this would not happen again and outlining the consequences if it did. By the end of the day when all the children were in bed, the oldest and middle sons' door locked, I looked at my husband and asked, "What have I done?"
But the progress and rewards far outweigh the challenges and difficulties. Life is not easy, but perseverance pushes me through it all and provides rays of hope. Our youngest son came to us broken, with a distorted view of relationships, the world and himself. He didn't understand what "normal" could look like. Through consistency, firmness and love, he is learning to have a positive work ethic, how relationships should function and how to use the wonderful intelligence God has given him. He is transforming from a boy who had tantrums when faced with challenging school work, to one who now calmly works through it. He used to dislike reading and only read picture books, and he has now read the first three Harry Potter books. Once he blamed others or circumstances for his actions, and now he accepts responsibility. He wanted to quit Taekwondo and Young Marines because of his fear of failure, and now he is a green belt and a Junior Leader in Taekwondo, and a Private working on PFC in Young Marines. The transformation is amazing!
While my husband and I have worked diligently and carefully teaching him, we cannot take credit for the growth and progress. Before this journey began, we knew that our efforts would only be the vehicle clearing the path for our son, that it would be God who could provide the healing and acceptance that he desperately needed. And that is what has made the difference. Adoption is a difficult path to travel with challenges along the way that will make you question why you are doing it, but every child deserves love, acceptance, and family. Just make sure to have some heavy duty work boots because you never know what you'll walk through next.
The Dave Thomas Foundation for Adoption is committed to dramatically increasing the number of adoptions from foster care. Our Wendy's Wonderful Kids adoption program is growing. It now has 270 adoption recruiters throughout the U.S. and Canada working to find adoptive homes for the children who are most at risk of aging out of care. We focus on older children, sibling groups and children with special needs. To learn more or to make a donation, visit davethomasfoundation.org.