Extreme Weather Like Hurricane Florence Shows We Need Clean, Stable Energy Infrastructure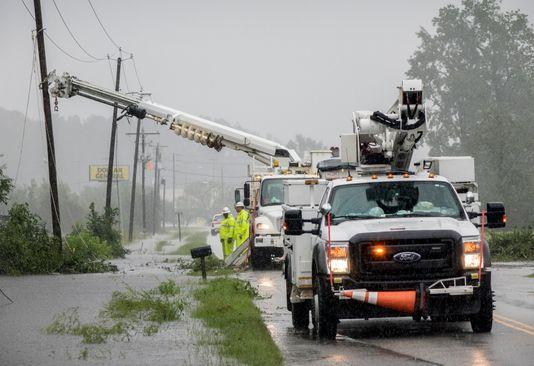 (Photo: Cristobal Herrera/epa-EFE)
Originally published on USA Today.
Let's suppose, for argument's sake, that you question whether climate change is real, or whether it will really affect you. You're not alone. More than a third of Americans say they don't worry much or at all about global warming and a third say it's exaggerated in the news. More than half say it won't pose a serious threat in their lifetimes, and 12 percent say it will never be a threat.
Still, amid the devastation left by Florence and past hurricanes, the extreme weather is a little tougher to question or ignore. Extreme weather has its origins, of course, in extreme temperatures. The four hottest years globally on record? That would be the last four, in this order: 2016, 2015,2017, and 2014. 
Click here to continue reading on USA Today.
About National Grid
National Grid (LSE: NG; NYSE: NGG) is an electricity, natural gas, and clean energy delivery company that supplies the energy for more than 20 million people through its networks in New York, Massachusetts, and Rhode Island. It is the largest distributor of natural gas in the Northeast. National Grid also operates the systems that deliver gas and electricity across Great Britain. 
National Grid is transforming its electricity and natural gas networks to support the 21st century digital economy with smarter, cleaner, and more resilient energy solutions. Read more about the innovative projects happening across our footprint in The Democratization of Energy, an eBook written by National Grid's US president, Dean Seavers. 
For more information please visit our website. You can also follow us on Twitter, watch us on YouTube, like us on Facebook, find our photos on Instagram.