Expert Interview With Sam Huston, Water and Sanitation Expert
Mobilizing investment for water and sanitation services in the developing world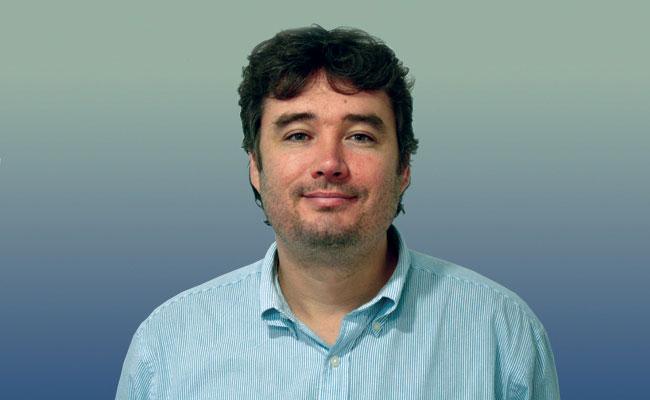 Sam Huston is Chief of Party for Tetra Tech's U.S. Agency for International Development (USAID) Water Supply, Sanitation, and Hygiene Financing (WASH-FIN) project, which focuses on closing financing gaps to achieve universal access to water and sanitation services. Sam has 15 years of experience working in the WASH sector, with expertise in infrastructure financing, utility reform, and water-related conflict issues in Africa, Asia, the Caribbean, and the United States. Prior to joining Tetra Tech, Sam served as the Water and Sanitation Advisor for USAID in Sudan. He has extensive experience managing contracts and grants from the World Bank, USAID, the Office of U.S. Foreign Disaster Assistance, and the United Nations. Sam also has worked as a water and sanitation engineer for both Doctors Without Borders and the Peace Corps.
How is the United States supporting countries to achieve their goals for universal water and sanitation access?
USAID is focused on supporting host-country efforts to achieve universal access to safe water and sanitation. In 2014 Congress passed the Senator Paul Simon Water for the World Act with bipartisan and nearly unanimous support. This bill is the legislative foundation for U.S. government support advancing international water, sanitation, and hygiene (WASH) services.
Through USAID's Sustainable Water and Sanitation in Africa (SUWASA) project and now WASH-FIN, Tetra Tech works closely with USAID to support the implementation of its Water and Development Strategy. To address global water-related development needs, the USAID strategy emphasizes how universal access—achieved through improvements in WASH infrastructure—is critical to health outcomes, livelihoods, and sustainable socio-economic development.
How has Tetra Tech's approach to advancing urban water and sanitation to achieve universal access and mobilize investment evolved?
Through SUWASA, Tetra Tech worked with local governments and utilities to advance commercial approaches and strengthen systems for sustainable service delivery, while making sure that efforts were embedded in effective governance structures that promote autonomy and accountability for WASH service provision. We found that the focus on improvement plans and upgrading business systems, in line with overall corporate planning, proved to be a highly effective utility reform approach. This type of approach allows for realistic targets for cost recovery, as well as opportunities to improve efficiency and expand water service access for poor communities.
Building on SUWASA's efforts, our approach with WASH-FIN to close financing gaps is based on the premise that citizens should be treated as valued customers and adequately served by WASH service providers. Moreover, these providers' operations would follow sustainable business models, and as a result would strengthen creditworthiness within clear regulatory and governance structures. Only then can increased public investment and market finance be leveraged effectively to expand and improve service delivery.
What are the best approaches when trying to increase infrastructure investments in the urban water sector?
WASH sector practitioners widely agree with assessments of WASH financing such as that of the Intergovernmental Committee of Experts on Sustainable Development Financing (ICESDF)—more domestic resource mobilization and market finance is integral for achieving universal WASH access. This includes an increased focus on local taxes and user tariffs. As a result, large efforts have concentrated on ensuring improved cost recovery from service provision, which includes cost-reflective pricing, regulation, and cost-saving efforts via service provider performance improvements.
An additional approach to bridging financing gaps are market-based repayable and blended finance options. Innovative financial strategies that blend public and private debt and equity capital are critical for expanding investment. However, these approaches require appropriate enabling environments and governance structures that ensure creditworthy utilities prepare bankable projects, and the increased investment results in expanded services for underserved communities and customers.
What challenges do developing countries face when working to improve the environment for WASH infrastructure finance?
Local capital markets are growing in many countries in need of WASH infrastructure finance, but local market finance often has been largely inaccessible to utilities and urban service providers. This has been driven by a historically weak enabling environment for attracting private investment. This situation is often further complicated by risk-averse emerging market commercial banks and private investors, who tend to overlook water and sanitation utilities, which are commonly underprepared to demonstrate creditworthiness.
WASH-FIN helps service providers access commercial credit by establishing viable business models based on principles of good corporate governance by developing clear, transparent, and technically sound plans. This must be complemented by transparent and auditable financial data based on standard accounting principles, to strengthen confidence and to build a robust financial basis for establishing creditworthiness and access to market or blended capital. From there, independent credit ratings can overcome perceptions and send signals to financiers regarding creditworthiness, and credit enhancements can be structured to improve the risk/reward calculus of an investor. As a financial advisor, WASH-FIN packages this information in a manner that is in line with expectations of the providers of finance to facilitate credit decisions.
What are the major constraints to private sector engagement in WASH finance and critical steps that need to be taken to overcome these constraints?
As the world moves toward the target of universal access, urban utilities will face increased challenges in financing investments in water and sanitation infrastructure. Local governments and utilities will need to consider new options for accessing all available sources of finance, including local commercial banks or capital markets. Achieving commercial viability and improving creditworthiness are preconditions for utilities developing lending relationships with local banks and private investors.
However, in many countries, the urban water sector has not made sufficient progress in achieving creditworthiness or accessing commercial finance on a scale that translates into a reliable market for financial institutions to target and invest in internal capacity to develop as viable business lines. Overcoming these constraints will require that governments exhibit the political will to reform institutions to allow for commercial operations, based on legal autonomy, which provide authority to take on debt. Additionally, local governments and utilities must continue to improve creditworthiness while seeking to develop bankable projects geared towards local lenders and domestic capital market exchanges.
Finally, governments and traditional donors of WASH infrastructure must quickly adapt new funding instruments that use scarce public resources to effectively crowd-in private finance for commercially viable utilities preparing bankable projects. The clock is ticking.