Engaging Tools for Educators To Empower Students To Share the Power of STEM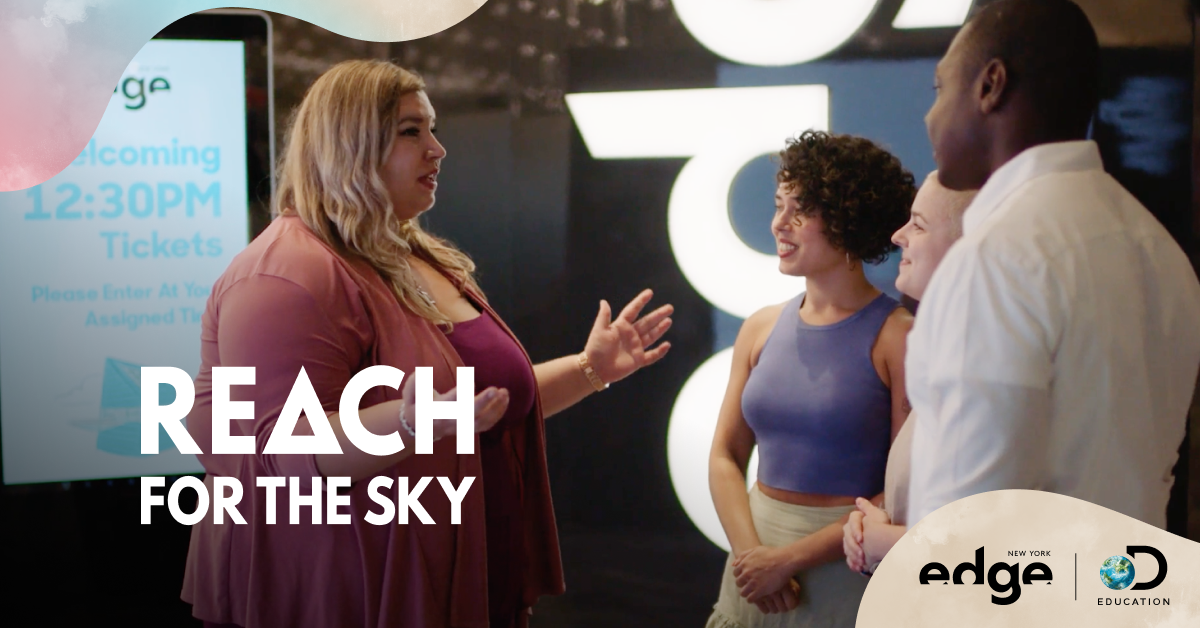 High up in New York City sits an impressive feat of engineering – Edge at Hudson Yards. Soaring 1,131 ft in the air, Edge dominates the landscape as the highest outdoor sky deck in the Western hemisphere. Every day, hundreds of people climb to the top for an unparalleled 360° view of the city.
But what if you can't make it to the Big Apple to see? Hudson Yards and Discovery Education teamed up to create a new educational initiative – Reach for the Sky – that shows students nationwide the transformative power of STEM, featuring at the tallest outdoor sky deck. Reach for Sky features content designed for educators to ignite student's curiosity for STEM learning with relevant and engaging topics.
Now, students anywhere can discover the mind-blowing engineering design marvel that allows visitors to walk out into the skyline and float above the city. A virtual field trip and accompanying student activities and educator guides go inside the exciting careers of team members at Edge to show how innovative ideas are achieved through collaboration and creative problem-solving. The ready-to-use lesson plans and activities are aligned to learning standards and dive into key STEM constructs, like the 4 C's – communication, collaboration, creativity, and critical thinking.
Beyond learning about the power of STEM and engineering, students can now connect with broader communities and flex their creativity skills. The all-new Eyes on Edge Community Activation students step into the shoes of a VP of Sales and create their own presentation of Edge. 
The task is simple: students practice being influencers and community connectors by creating a 2-minute eye-catching social media video bringing the Edge to life for others. Share your post about Edge on social media and discover the impact you can have in your network using the power of creative marketing.
Here are some tips and tricks from Haley Ward, VP of Sales at Edge, for creating an effective marketing video:
Keep it simple: Be sure to have a clear and concise message that guides the viewer through your video in a way that makes sense.
Make it pop: Strong imagery is the easiest way to draw people into your video. Create your own original content or use images from Edge's website.
Let your voice shine: Speak clearly and use the words that reflect your own unique perspective of Edge. A great message is the key to a successful video.
Work it on social: Consider the best platforms to connect with your desired audience. Tie it all together with a great caption, using keywords to boost visibility.
Then, students can post their video submission tagging @EdgeNYC and using the hashtag #EyesOnEdge.
With these resources and the engaging community activation, students now have at their fingertips an all-access pass to the transformative power of STEM and connection. Learn more at reachfortheskynyc.com.