Enbridge's ESG Goal Progress: A Message From Pete Sheffield, VP and CSO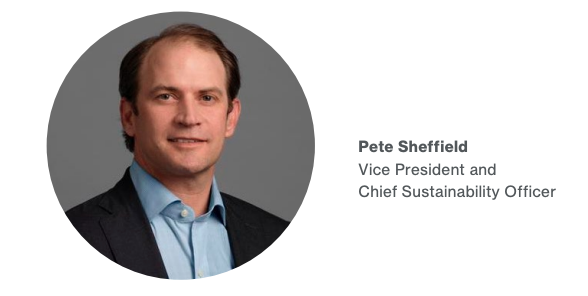 Originally published in Enbridge's 2021 Sustainability Report Report
I'm pleased to share our 2021 Sustainability Report, which reflects the tangible progress Enbridge has made since our announcement of ESG goals in late 2020.
These goals have galvanized our employees in common purpose to prioritize actions and track progress across a number of areas that speak to where we're heading as a company and to the role we aim to play in communities in which we operate and in broader society. Importantly, our work continues to be informed by ongoing engagement with our many stakeholders.
In this report, we provide details to help you track our performance as we strive for continuous improvement in all that we do. You will see that we have added a dashboard (page 8), highlighting how far along we are in achieving our ESG goals. We have also mapped our actions to specific targets within the UN Sustainable Development Goals (page 18) to provide greater clarity on how our actions complement these broader global priorities.
We hope that our new report format proves more user friendly and accessible for readers. In addition to highlighting key milestones and performance in 2021, the report incorporates links to specific topic pages and documents detailing our approach. I would draw your attention to two documents in particular: the enhanced TCFD disclosure in our standalone ESG Datasheet, which includes a scenario analysis based on a net zero emissions pathway; and our Indigenous engagement and inclusion update, which lays the foundation for our Reconciliation Action Plan, to be released later in 2022.
In developing this year's report, we interviewed people from across Enbridge to breathe life into how our ESG goals are being operationalized and pushed to the center of decision-making. There's tremendous energy and passion to deliver on our goals and advance new opportunities in the process—and we've highlighted some of our teammates' insights in this report.
While the 2021 Sustainability Report offers a look back at our performance in key ESG areas, our focus is on tomorrow and continuing to make progress against our goals. Thank you for your interest in how Enbridge is performing on issues that matter to us and to our host communities and Indigenous peoples, customers, partners, investors and governments. We hope you enjoy our report and will continue to track our progress.