Employees Team Up To Help Readers in Camden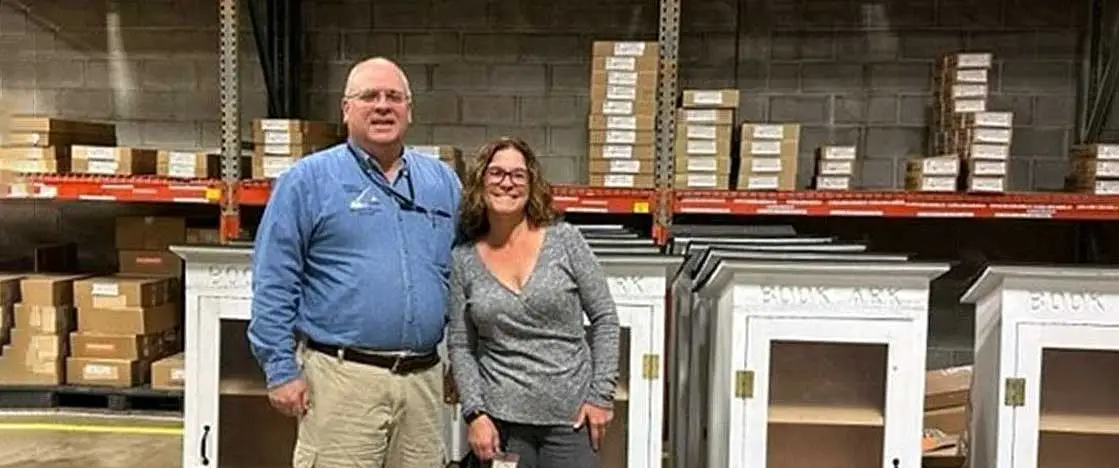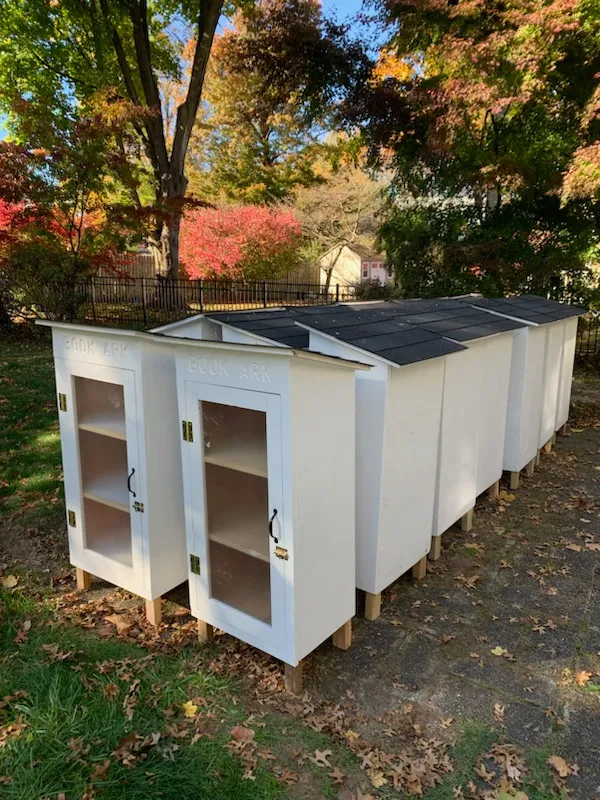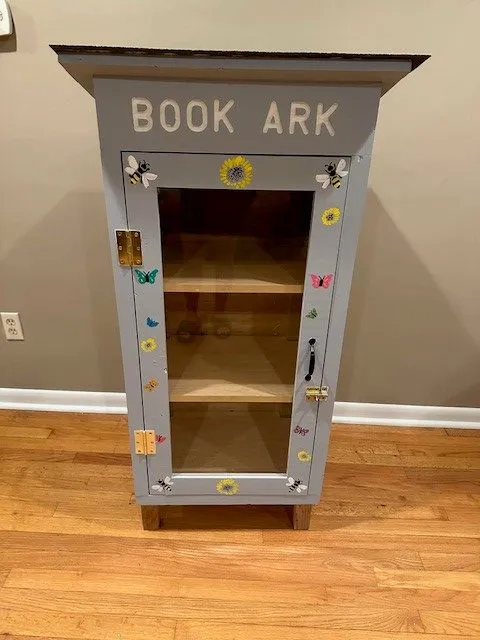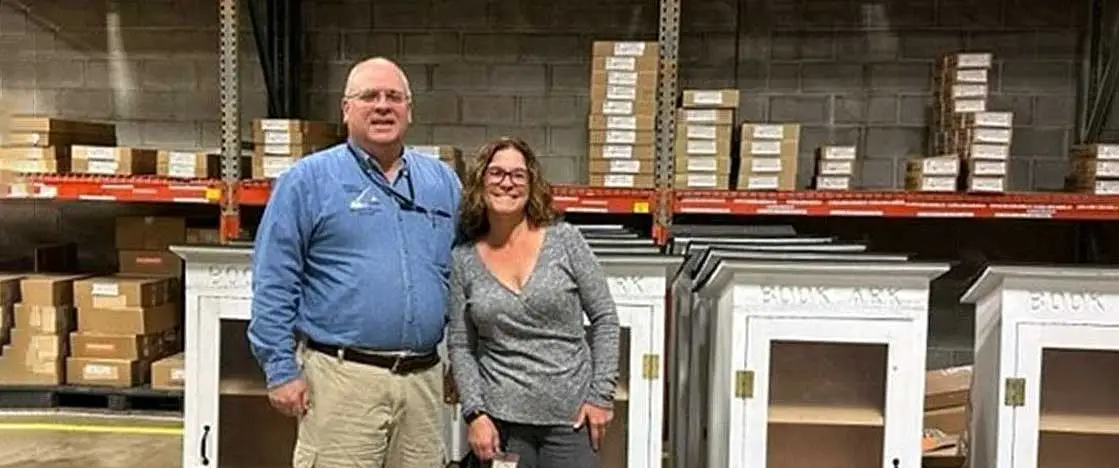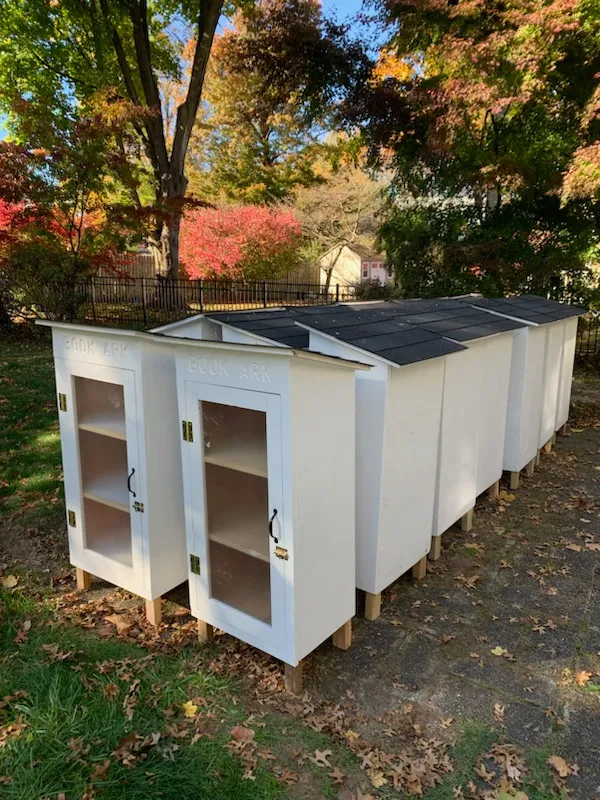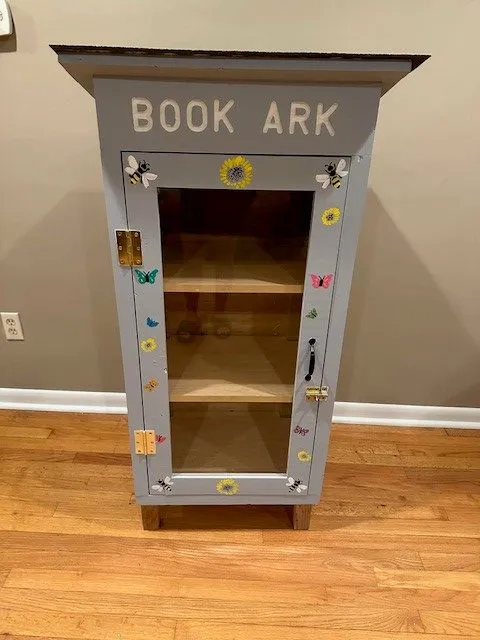 Originally published on PSEG ENERGIZE!
At the height of the COVID-19 pandemic in October 2020, Senior Environmental Specialist Natale Cortellessa of PSE&G's Environmental Projects & Services team was driving through Camden when she noticed a long line of people on the sidewalk.
"I thought it might be a food line, so I pulled over to see if this was something I could help with," Cortellessa said. "It was actually the 'Camden County Pop-up Library,' which collects books for people who live in Camden and the surrounding areas."
Cortellessa decided to enlist the help of the Woman's Civic Club in her hometown, as well as family and friends, to collect and donate books. In the two years since she started some 3,000 books have been donated thanks to her efforts.
When Senior Environmental Specialist Mike Cullen heard about her efforts, he offered to help. "I got permission to re-purpose scrap wood from PSE&G job sites that would have otherwise gone to landfills, and used the wood to build 20 'book arks' that will be used to house the donated books," Cullen said.  
Meanwhile Cortellessa engaged teammates across PSE&G to help decorate the book arks, which will be donated to the library and placed at sites across Camden and the surrounding area. "There are approximately 75 of these book arks now, so the ones Mike Cullen built will enable the library to increase their reach," Cortellessa added.
"I am so proud of Natale's leadership of this initiative, and Mike's efforts to divert scrap wood from going to landfills and use his woodworking skill to create these arks," said Director Shaun Fine, who leads Environmental Projects & Services. "I also thank all the volunteers who have taken time to decorate them. I am sure the people of Camden will appreciate having more books available to them."
Editor's Note: Thanks to the efforts of volunteers like Cortellessa, the Camden County Pop-up Library currently has more books than they can store and is limiting book collection to certain high-demand categories. You can learn more about how you can help the library by visiting their website: https://camdencountypopuplibrary.org/.