Emily Pachuta and Olga Sudvarg Named Global Data Power Women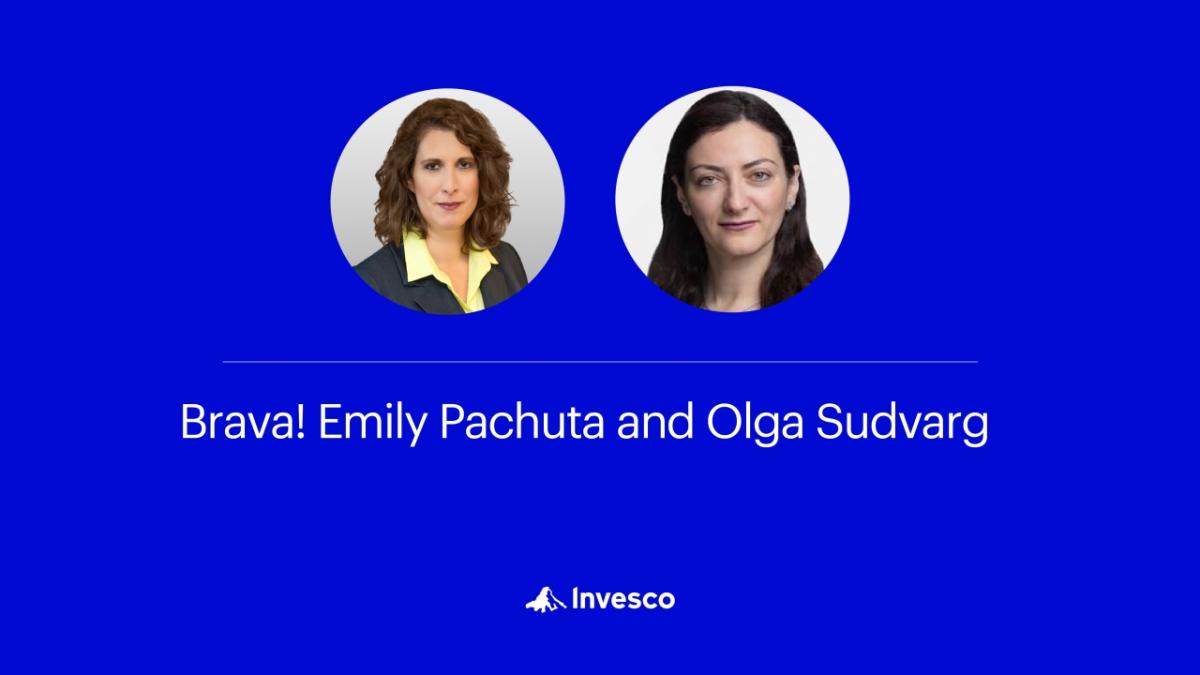 Congratulations to Emily Pachuta, Chief Marketing and Analytics Officer in the Americas and Olga Sudvarg, Global Head of Data Advisory Services and Chief Operating Officer for Data for being recognized as CDO Magazine's Global Data Power Women 2021.
CDO Magazine selects women who are shaping the landscape of business and pioneering the field of data and analytics, leveraging their talents to get real world results, answering tough business questions and providing true value to the enterprise, their customers and key stakeholders. Jim Tyo, Chief Data Officer for Invesco, nominated both of his colleagues for the recognition.
"With our mission to be the most client centric firm, Emily has a vision of data as a strategic asset and competitive advantage, which requires us to unlock insights and business intelligence, to get fluidly into the hands of the distribution business to support the best client decisions and deliver an extraordinary experience," said Jim. "Olga is an exceptional transformational leader, driving operational excellence across a complex, global firm dedicated to leveraging data as a competitive advantage. Having previously served as a business unit CDO for a large bank, she has a unique combination of data, business, technology and operations to drive an enterprise data strategy to business value success." 
"This is really an acknowledgment of Invesco putting "teeth" behind the vision of being the most client-centric firm in the industry," shared Emily. "It's also about the commitment we've made to distribution data globally, the talented data and analytics teams that we are building and the value that better knowing our clients delivers to sales and marketing in the Americas."
"Recent creation of the Enterprise Data Office (EDO) and its diverse team of leaders is a testament to Invesco recognition of data as a lifeblood of the organization," added Olga.  "Together with our partners, we will realize data as a strategic asset and enable our vision of client centricity".
Click here to learn more about the selection process and view the full list.