EHSxRetail: Discussing EHS&S Challenges, Successes, and Industry Trends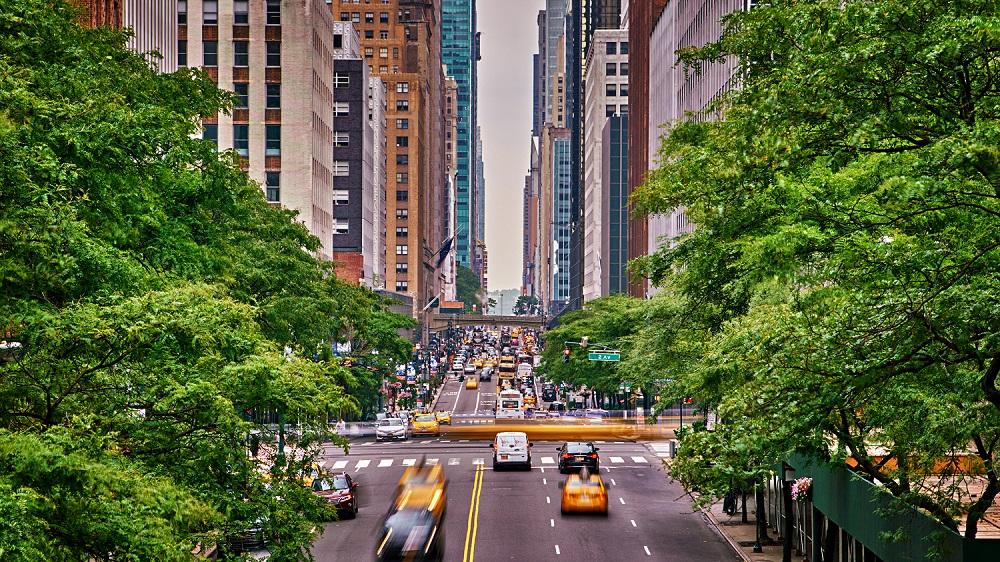 Antea Group recently held our annual EHSxRetail event hosted by Burberry at their New York City office. The purpose of this event is to provide a space where those responsible for Environment, Health, Safety, and Sustainability (EHS&S) within the retail industry can gather and network with their peers to discuss what's keeping them up at night, as well as achievements, best practices, areas of improvement and areas of success. The main topics of discussion this year included the current state of EHS&S in retail, supply chain and value chain, waste challenges, and audits and assessments.
The discussions were facilitated by Kelly Sampliner, Retail Industry Leader, Lauren Corbett-Noon, EHS Auditing and Compliance Leader, and Nate Kimball, Sustainability Practice Leader.
The Current State of EHS&S
There are many challenges facing EHS&S professionals today, and when participants were asked what their biggest challenges are currently, contractor management seemed to top the list. It can be challenging to manage who is in the retail stores to perform a service and is that service being performed by an approved vendor, particularly when employees are taught to welcome everyone into their stores with a friendly smile. How do the store employees ensure the contractor has been vetted and approved by their corporate team?
There are a number of considerations when developing and implementing an effective contractor management program, and the only way to be successful is when you have the following:
buy-in from corporate/management.
commitment at all levels to follow the process and not cut corners.
the right level of training for those responsible for maintaining and/or executing the program.
This discussion also touched on an overarching theme in retail and other low-risk settings, where EHS is less of a focus compared to other higher-risk industries. But just because there is low risk doesn't mean there is no risk.
Unfortunately, workplace violence is something that has been impacting the retail industry more than ever, and the best way to keep retail employees and customers safe is through training. Training can take many shapes and forms, but it is key to ensure that training provided to retail employees is appropriate and focuses on situational awareness and how to respond in the event of an emergency.
Value Chain and Supply Chain
Companies are recognizing that many organizational risks are tied to activities within their value chains, where the majority of their environmental and social impact lies. For example, the greenhouse gas and water impacts associated with material extraction are significant, and companies are discovering significant human rights and labor concerns in their supply chains. Without remedy, these risks can cause reputational and operational damage to companies that can be difficult to recover from. Therefore, it is critical to understand who is included in a company's value chain, and what is considered upstream (e.g., material extraction) vs. downstream (e.g., reuse and recycling of products at the end of their life).
EHS leaders are critical stakeholders in mapping upstream and downstream risk within value chains and tracking key performance metrics associated with environmental and social impacts. We continue to see a growing push from stakeholders and consumers for better EHS&S tracking and initiatives for upstream suppliers.
Companies that understand their material environmental and social non-financial risks are primed to outperform their peers better during periods of shock, stress, and economic downturn. Proper management of material environmental and social risks and strong governance structures can help companies weather shocks more effectively.
Waste Management/Handling
Another big challenge retailers face is how to properly manage the various waste streams. For high visibility and big-name retail brands, there seems to be added pressure to implement more sustainable means of disposal by evaluating and utilizing different options for recycling.
But managing waste is not always intuitive, in fact, it is often quite the opposite. Many items, including batteries and aerosol cans, which as consumers, we are allowed to throw into our household trash, have to be managed and disposed of separately in a workplace/business setting.
In an industry with a traditionally high turnover rate, it can be challenging to keep retail employees up to speed on all of the proper waste management practices.
Audits and Assessments
One way for retailers to keep tabs on how well they are doing, not only with managing their waste but also gauging how well they are doing in all areas of EHS&S, is by conducting routine audits/assessments of their different locations.
ESG assessments are becoming more popular since they help to identify areas where there are opportunities for improvement outside of traditional EHS compliance. There can be a lot of different drivers and goals for audits/assessments, and there are almost as many different types of audits/assessments, making it challenging to find the right approach.
But no matter what, why, or how you do it, figuring out a way to standardize your approach is essential, especially for global companies who have to contend with country-specific EHS&S requirements that can sometimes seem to be in conflict from one country to the next.
Despite all of the challenges they face, EHS&S professionals continue to find innovative methods for managing and overcoming those challenges. We are grateful to all the EHSxRetail participants for sharing their unique insights and experiences as we continue to navigate the complex world of EHS and sustainability in retail.
Learn more about EHSxRetail and stay tuned for the next in-person event!
About Antea Group
Antea®Group is an environment, health, safety, and sustainability consulting firm. By combining strategic thinking with technical expertise, we do more than effectively solve client challenges; we deliver sustainable results for a better future. We work in partnership with and advise many of the world's most sustainable companies to address ESG-business challenges in a way that fits their pace and unique objectives. Our consultants equip organizations to better understand threats, capture opportunities and find their position of strength. Lastly, we maintain a global perspective on ESG issues through not only our work with multinational clients, but also through our sister organizations in Europe, Asia, and Latin America and as a founding member of the Inogen Alliance. Learn more at us.anteagroup.com.