Educational Resources for Data Privacy Day
Educational Resources for Data Privacy Day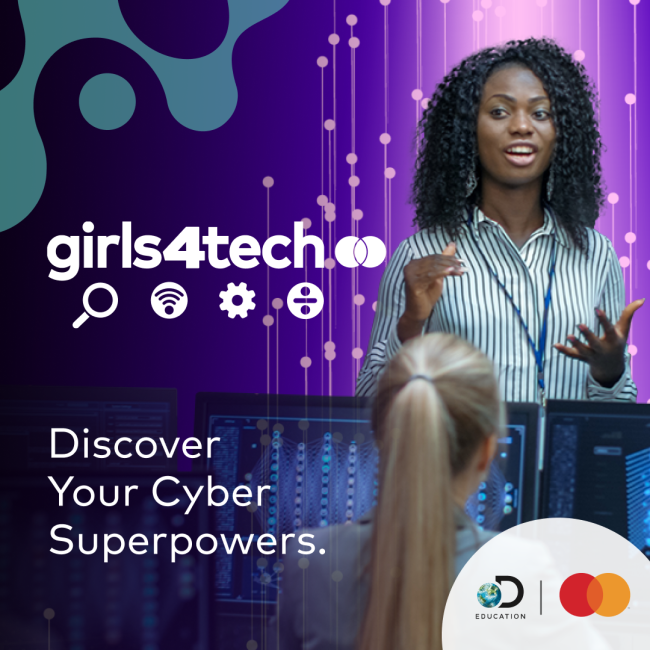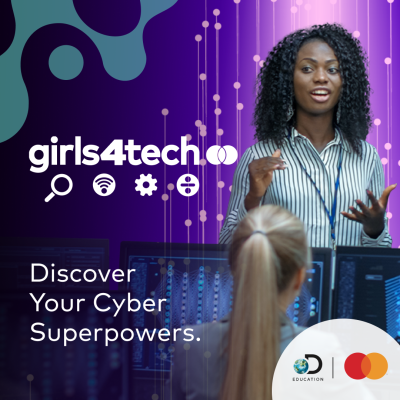 Friday, January 28, 2022 - 10:30am
Every click creates data. As schools continue to grapple with new realities, the growing presence of online learning means an ever-increasing amount of data created by and about youth.
It's important for all members of the education community, including students, to understand the critical role that cybersecurity plays in our everyday lives. Data Privacy Day – celebrated on January 28th in the United States – offers the perfect opportunity to take this often-overlooked issue and make it into a fun and engaging learning experience. As part of Data Privacy Week, Data Privacy Day offers a time dedicated to raising awareness about online privacy.
Girls4Tech – Mastercard's signature STEM curriculum and supported by Discovery Education – provides educators with ready to use resources to inspire curiosity. A three-part Video Topic Series showcases women at Mastercard, cybersecurity experts working to keep us all safe online. Each Topic Video introduces students to a real-life cybersecurity professional who is rising to the occasion in a quickly evolving field. Students will also learn how the fundamental principles of cybersecurity can be applied to their lives to ensure their own online privacy and safety.
Exploring the themes of Cybersecurity, Fraud Detection, and Biometrics, each component can be used as part of the Topic Series or as a standalone activity. Throughout the series, students will get a firsthand look into the high-tech cyber-forensics lab and Fusion Center, where Mastercard's diverse team ceaselessly investigates, safeguards, and innovates against threats like cyberattack and fraud. In addition, Educator Guides empower teachers to integrate these resources into their lesson plans and support students in their understanding of how cybersecurity connects with technology and gender equity.
You can find the Girls4Tech Topic Series here, including the Topic Series for French and English-speaking Canadian students, as well as an array of dynamic digital resources to engage students wherever learning takes place.