Duke Energy To Pilot EV Charging Subscription Service in North Carolina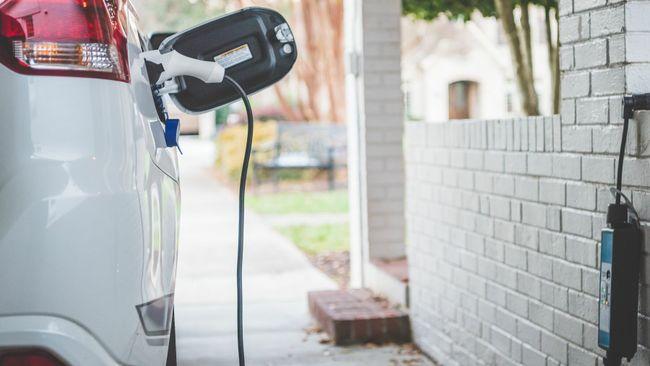 Company working closely with General Motors, Ford Motor Company, BMW of North America to roll out flat fee residential charging subscription pilot
Enrollment window opens Sept. 1
Pilot program launches for enrolled North Carolina customers Nov. 1
CHARLOTTE, N.C., September 7, 2023 /3BL/ - As North Carolina looks toward a cleaner energy future with reduced greenhouse gas emissions and clean transportation, Duke Energy, General Motors, Ford Motor Company and BMW of North America are teaming up to launch a new electric vehicle (EV) pilot program in the state aimed at bringing certainty to the cost of EV charging.
Duke Energy's 12-month EV Complete Home Charging Plan pilot will allow residential customers in North Carolina to use up to 800 kilowatt-hours (kWh) per month to charge an EV at home for a fixed monthly fee of $19.99 in its Duke Energy Carolinas service area and $24.99 in its Duke Energy Progress service area. The average EV driver uses less than 15 kWh on a given day, meaning the pilot will offer peace of mind for participants with nearly twice the amount per month needed by the average driver.
Customers who own or lease a qualifying EV will receive an invitation to participate from their respective EV manufacturer and can enroll in the program starting in September. Additional enrollment details will be provided to participants ahead of the program launch on November 1.
"North Carolina has ambitious goals to reduce greenhouse gas emissions and we're supporting those efforts," said Kendal Bowman, Duke Energy North Carolina state president. "Increasing the numbers of EVs while reducing the number of gas-powered vehicles on the road will help our state move closer to carbon neutrality."  
Technology puts customers in the driver's seat
Customers will be able to input their desired state of charge and preferred departure time using an application provided by their automaker that then creates a charging schedule that optimizes their preferred EV charging times. Duke Energy is working with General Motors, Ford Motor Company and BMW of North America as a part of the Open Vehicle Grid Integration Platform (OVGIP), which enables the management of EV charging from multiple automakers in a grid-friendly and EV driver-centric manner. OVGIP data will allow Duke Energy to measure customer charging data directly from the enrolled vehicles, eliminating the need to install a second meter. Each automaker owns and manages its own charging application that communicates through OVGIP.
During the pilot, program participants will input their desired time to reach a certain state of charge, and their automaker will optimize their EV charging schedule to meet their specific needs while attempting to avoid charging during the grid's peak hours. This process can increase convenience for customers by helping to provide a charged vehicle when they need it, while contributing to grid stability.
"The average EV owner is already saving about $1,000 per year on fuel costs compared to a traditional vehicle – a predictable monthly subscription charge on top of that is going to ensure predictable savings when charging," said Bowman. "Beyond cost savings, EV charging at home tends to be convenient because drivers can leave the house with a fully charged vehicle and lessen the number of trips to public charging stations."
Flexibility of EV charging can help with grid demand
An important component of Duke Energy's strategy to ready the grid for growth from transportation electrification is the ability to encourage EV charging to take place when the grid has available capacity. As part of the pilot, Duke Energy will call up to three demand response events per month to help balance grid demand. Demand response notifications will be communicated to pilot participants by the automakers at least 12 hours in advance of the event and include the date and hours to avoid charging an EV. Participants may opt out of demand response events up to four times during the pilot.
"EV charging has the added benefit of flexibility, meaning charging can be managed – such as shifting charging to off-peak hours – which is important in limiting cost increases and mitigating peak demands," said Harry Sideris, executive vice president of customer experience at Duke Energy. "Duke Energy has been strategically planning and enabling the grid for a future with many more EVs on the road – and is also making data-driven investments to improve reliability, strengthen the grid, expand technologies and provide customers with the intelligent information they need to make smart energy choices and save money."
More: EV Complete Home Charging Plan
Duke Energy
Duke Energy (NYSE: DUK), a Fortune 150 company headquartered in Charlotte, N.C., is one of America's largest energy holding companies. Its electric utilities serve 8.2 million customers in North Carolina, South Carolina, Florida, Indiana, Ohio and Kentucky, and collectively own 50,000 megawatts of energy capacity. Its natural gas unit serves 1.6 million customers in North Carolina, South Carolina, Tennessee, Ohio and Kentucky. The company employs 27,600 people.
Duke Energy is executing an aggressive clean energy transition to achieve its goals of net-zero methane emissions from its natural gas business by 2030 and net-zero carbon emissions from electricity generation by 2050. The company has interim carbon emission targets of at least 50% reduction from electric generation by 2030, 50% for Scope 2 and certain Scope 3 upstream and downstream emissions by 2035, and 80% from electric generation by 2040. In addition, the company is investing in major electric grid enhancements and energy storage, and exploring zero-emission power generation technologies such as hydrogen and advanced nuclear. 
Duke Energy was named to Fortune's 2023 "World's Most Admired Companies" list and Forbes' "World's Best Employers" list. More information is available at duke-energy.com. The Duke Energy News Center contains news releases, fact sheets, photos and videos. Duke Energy's illumination features stories about people, innovations, community topics and environmental issues. Follow Duke Energy on Twitter, LinkedIn, Instagram and Facebook.
Media contact: Logan Kureczka
Cell: 704.619.1190
Media line: 800.559.3853
View original content here