Duke Energy Details Clean Energy Transition in Impact Report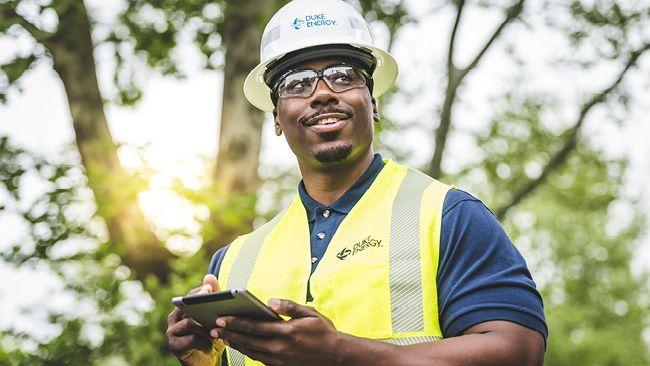 Affordability and reliability remain central focus
CHARLOTTE, N.C., May 16, 2023/3BL Media/ - Duke Energy (NYSE: DUK) released its 17th annual report outlining its approach to sustainability topics. The flagship Impact Report highlights the company's goals, performance and progress on strategic business priorities and allows stakeholders to chart the company's progress.
Affordability and reliability are top of mind for both the company and customers. Last year, Duke Energy made investments to lower fuel costs and reduce price volatility to benefit customers. In addition, a dedicated team worked with more than 1,400 community assistance agencies to disperse important energy assistance funds. Last year, the company assisted nearly 189,000 customers with more than $192 million in energy assistance and, since 2021, has helped connect customers to nearly $300 million in energy assistance.
And the company continues to work alongside stakeholders to introduce new programs and policies to generate savings and lower the cost of the energy transition.
"Our business strategy is creating value for our employees, customers and communities while at the same time mitigating the potential risks associated with our business," said Katherine Neebe, Duke Energy's chief sustainability and philanthropy officer. "We're pursuing federal funding and leveraging tax credits to lower customer costs for clean energy technologies and other aspects of the energy transition. Our balanced pace of change will enable a future that offers reliable, accessible and affordable energy for all customers and areas we serve."
With the company's continued focus on customers, cost management and job creation, EY evaluated the economic benefits of Duke Energy's planned investment of $145 billion over the next 10 years for critical energy infrastructure. The study found the company's plan will support more than 20,000 additional direct, indirect and induced jobs annually during that period and produce $250 billion in economic output throughout the U.S. economy due to jobs, income paid to workers and payments made to suppliers. In addition, it will generate more than $5 billion in additional property tax revenue over the next 10 years to support schools, first responders, roads and other infrastructure and essential services in local communities.
Other report highlights and insights:
Duke Energy continues to decarbonize to meet its climate goals. The company's carbon emissions from electric generation are down 44% since 2005, and it is well-positioned to exceed its Scope 1 2030 goal of a 50% reduction. In 2022, the company established a second interim target of an 80% reduction in 2040.
The company expanded its net-zero by 2050 goal to include Scope 2 and certain Scope 3 emissions, becoming one of the first in the industry to tie more than 95% of emissions to a net-zero commitment. 
 
The company continues to decarbonize its natural gas business unit with a focus on methane detection and reduction of emissions, and minimizing upstream emissions related to the gas it purchases and downstream carbon emissions related to customers' consumption of the gas sold. 
 
The company continues to prioritize reliable service for its customers and communities by modernizing its grid. In 2022, smart, self-healing technology helped avoid more than 1.4 million customer outages and saved around 7.2 million hours of total outage time. 
 
Duke Energy is leveraging Inflation Reduction Act (IRA) benefits and incorporating them into integrated resource plans and rate adjustments across jurisdictions. The IRA is an important tool for lowering costs for customers. 
 
The company's economic development team helped attract 29,000 new jobs and $23 billion in capital investment to its service territories. 
 
Environmental justice is critical to engaging communities in the clean energy transition, and the company is evolving this work by integrating its principles into a due diligence process for siting projects. More than 200 employees have participated in training to perform assessments to help identify potential environmental justice communities early in the project planning cycle and provide opportunities for enhanced engagement. 
 
As the energy sector transitions, the company is working to ensure its workforce and others in the industry are set up for long-term success. As part of this commitment, the company engaged with stakeholders to create a series of guiding principles to inform its approach to a just transition. In 2022, the company worked with a third party to perform an assessment of upcoming and near-term coal retirements, noting community demographics, plant specifics and adjacent employment opportunities. This information will help inform the company's strategy as it retires coal, with a complete exit, pending regulatory approval, by 2035. 
 
Human capital management highlights include working to increase diversity across our workforce and establishing new aspirational goals of 23% people of color and 28% women. In addition, 2022 EEO1 data is included in workforce performance metrics. 
 
In order to provide stakeholders a comprehensive view of the company's disclosures, this year, included in the appendix of the Impact Report is the Trade Association Climate Review, Global Reporting Index and Sustainable Accounting Standards Board information.
Duke Energy
Duke Energy (NYSE: DUK), a Fortune 150 company headquartered in Charlotte, N.C., is one of America's largest energy holding companies. Its electric utilities serve 8.2 million customers in North Carolina, South Carolina, Florida, Indiana, Ohio and Kentucky, and collectively own 50,000 megawatts of energy capacity. Its natural gas unit serves 1.6 million customers in North Carolina, South Carolina, Tennessee, Ohio and Kentucky. The company employs 27,600 people.
Duke Energy is executing an aggressive clean energy transition to achieve its goals of net-zero methane emissions from its natural gas business by 2030 and net-zero carbon emissions from electricity generation by 2050. The company has interim carbon emission targets of at least 50% reduction from electric generation by 2030, 50% for Scope 2 and certain Scope 3 upstream and downstream emissions by 2035, and 80% from electric generation by 2040. In addition, the company is investing in major electric grid enhancements and energy storage, and exploring zero-emission power generation technologies such as hydrogen and advanced nuclear.
Duke Energy was named to Fortune's 2023 "World's Most Admired Companies" list and Forbes' "World's Best Employers" list. More information is available at duke-energy.com. The Duke Energy News Center contains news releases, fact sheets, photos and videos. Duke Energy's illumination features stories about people, innovations, community topics and environmental issues. Follow Duke Energy on Twitter, LinkedIn, Instagram and Facebook.
Contact: Shawna Berger 
24-Hour: 800.559.3853 
Twitter: @DE_ShawnaB
View original content here