Driving Progress on Water Stewardship
Newmont's Commitment to Transparency and Stewardship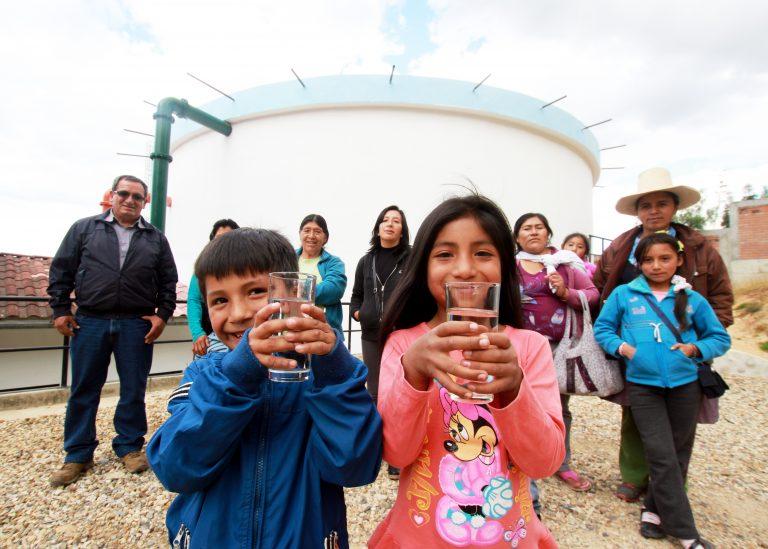 Water stewardship for increased access in Cajamarca communities.
In recognition of World Water Week and its theme, "Water and Waste: Reduce and Reuse", we are highlighting Newmont's commitment to transparency as it relates to the Company's global water strategy. This is the first in a series of blogs on Newmont's water performance.
We believe that access to clear and relevant data is key when developing our global water strategy. Recently, we have shifted our strategy from a focus on excellence in water management within the Company's direct footprint to the improvement of lives through responsible water stewardship. And this includes addressing watershed-level challenges and sustainable water use for stakeholders and ecosystems.
Our global water strategy is in line with the United Nations' Sustainable Development Goal (SDG) 6 – water and sanitation – which in 2016 was selected as one of our five priority SDGs. We also identified access to water as one of Newmont's top seven salient human rights issues.
We use our current water accounting data and water management practices to increase efficiency, reduce costs and risk, improve water delivery to external users and contribute to ecological improvement. Specifically, we seek to:
Reduce fresh water consumption by increasing reuse and recycling
Reduce fresh water use through improving in site water management, efficiencies and loss reduction.
Identify and implement innovative ideas to reduce water requirements for process and waste management.
Ensuring access to clean and potable water is in keeping with our purpose to create value and improve lives through sustainable mining. And we believe our enhanced global water strategy will create long-term benefits for both our stakeholders and the communities where we operate.
To learn more about our water targets and performance, visit our annual sustainability report, Beyond the Mine.