Newmont Reducing Cases of Holes in the Heart in Ghana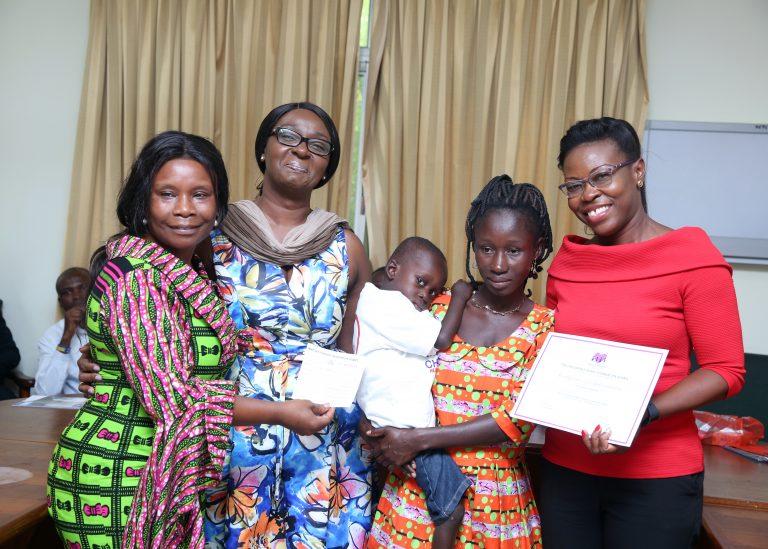 Investing in the wellbeing of our host communities is part of our mission as a sustainable and responsible mining company. In Ghana, we recently partnered with the Children's Heart Foundation (CHF) to help save the life of Daniel Darkwa, a three-year-old boy suffering from atrial septal defect and patent ductus arteriosus, a rare condition that creates "holes" in the wall separating the top two chambers of the heart.
"Health and safety is one of our foremost values at Newmont," says Ama Bawuah, Senior Director, Government Relations. "That's why supporting organizations such as the CHF is so important."
Like many of the children who suffer from holes in the heart, Daniel's symptoms have prevented him from living a normal life. Born to a young single mother at Anyinam in the Eastern Region, he lives with great swelling in his abdomen, ankles and feet from build-up of blood and fluid in the lungs, preventing him from going to school and engaging in other activities. If untreated, these side effects can result in death. And while open-heart surgery has saved the lives of many children with the defect, many families in Ghana cannot afford the procedure.
Daniel had been on the waiting list for surgery, pending financial support from corporate donation or individual sponsorship. In response to a request from the CHF, Newmont Ghana visited Daniel and offered to pay for his procedure. Ama is happy to confirm that Daniel will soon be on his way to full recovery.
"We must play our part in ensuring the safety and wellbeing of children by providing access to quality healthcare," she says. "We want all children to reach their full potential."
Health and wellness initiatives such as these are at the core of our values as a company. In Ghana for example, we have worked with local governments and organizations to promote blood donation and combat malaria and birth asphyxia. And with our Denver-based partner Project C.U.R.E, we have helped distribute medical supplies and equipment to institutions and communities across Africa.
To learn more on how we create value through our community engagement, visit our Sustainability Report, Beyond the Mine.