Biodiversity Conservation Demonstrating Gains in Ghana
Newmont Manages Biodiversity Impacts in Ghana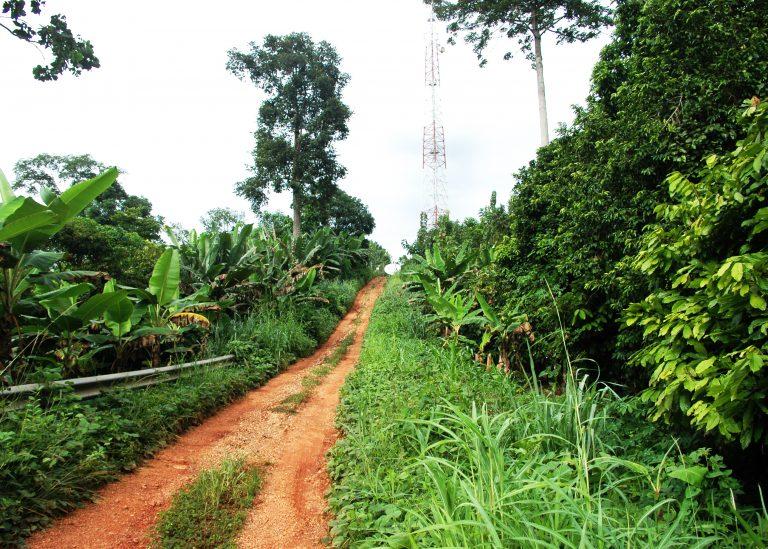 Newmont works to continually improve how we manage impacts from our activities on biodiversity and related ecosystems. This includes defined strategies for protecting water, air, soil and food sources on which both our operations and nearby communities rely. At our Akyem mine in Ghana, a fresh water dam constructed to support production activities is helping to replenish populations of a migratory water bird and support a healthy ecosystem in the region.
Newmont Ghana is working in collaboration with the Forestry Research Institute of Ghana (FORIG) and the Wildlife Division of the Ghana Forestry Commission to ensure sustainable biodiversity conservation.
Following extensive environmental assessment and consultation, Newmont Ghana began construction of a fresh water dam with support from the Ghana Water Resources Commission. Locate
d within the boundary of the Akyem mine, this water storage facility has a surface area of 56 hectares and provides an ideal habitat for the white-faced whistling duck (dendrocygna viduata) – an African-Eurasian migratory water bird that breeds in sub-Saharan Africa and much of South America.
Paul Dawson, the Environmental Manager at Akyem, is happy to see the increase in the bird population in the area. "Before the inception of the fresh water dam, these birds were a rare sight here. Now they flock in large numbers to the area, especially during the rainy season, which is their breeding period."
Since 2004, Newmont Ghana's environmental stewardship has included wildlife monitoring in the region. The Akyem mine uses a number of lookout stations and technology including night vision cameras to help teams track how native wildlife adapt to and are influenced by the mine and its facilities.
Keeping data on species diversity and wildlife populations is a necessary part of making improved management decisions that will ensure effective biodiversity conservation.
With support from FORIG and the Wildlife Division, Newmont Ghana continues to conduct a study of wildlife within the mine area including reptiles, amphibians, mammals, birds and bats. Findings in 2016 revealed that bird species diversity was among the highest in both the mine site and mine-take area. In a reforested area maintained by Newmont, the study recorded more mammal and butterfly species as compared to 2014. The recent data suggested that mining activities may support some species better than others, as more amphibians and reptiles were recorded in the 2014 study.
To learn more about Newmont Ghana's commitment to biodiversity management, please see the region's 2016 Beyond the Mine summary sustainability report.