A Dream Deferred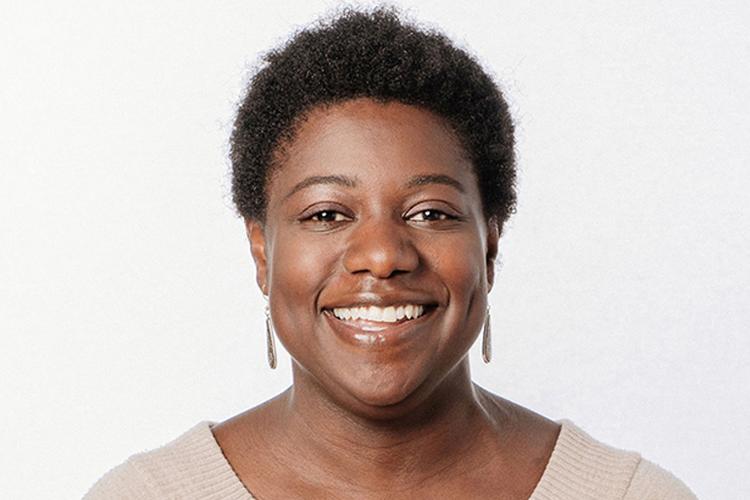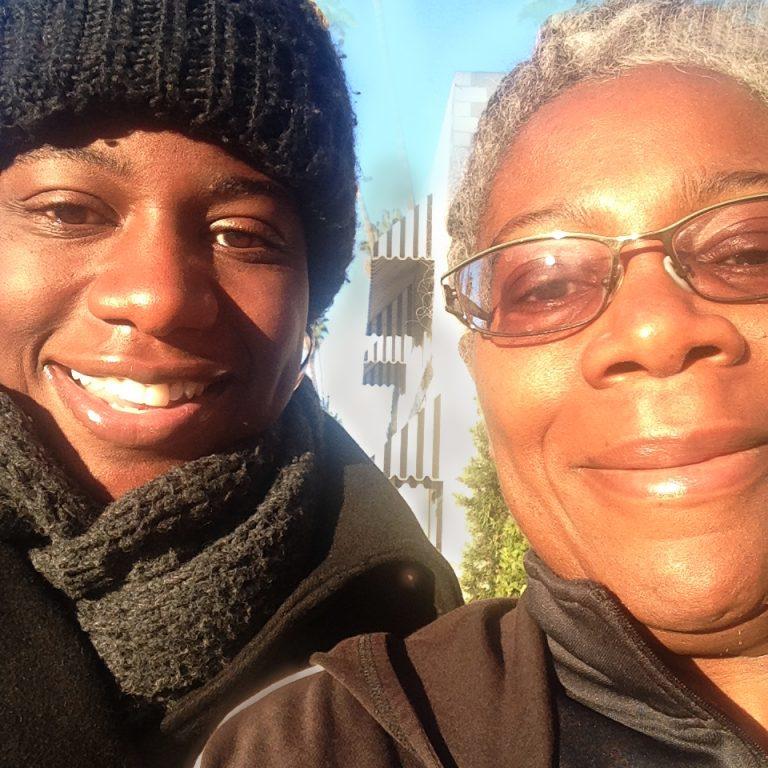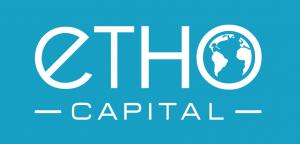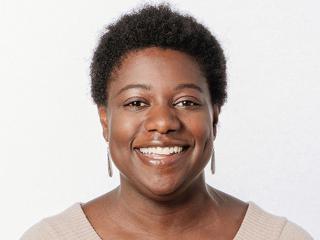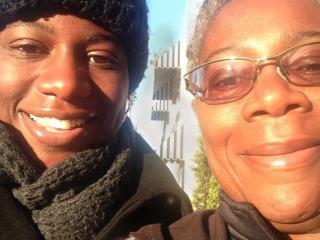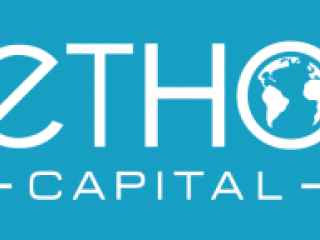 Originally published on GreenMoney
What happens to a dream deferred?
Does it dry up like a raisin in the sun?
Or fester like a sore-
-and then run? 
Does it stink like rotten meat? 
Or crust and sugar over- 
-like a syrupy sweet? 
Maybe it just sags 
like a heavy load. 
Or does it explode?
- Langston Hughes, 1959, 'Dream Deferred' (Harlem) from The Panther & the Lash
"Look at my choices Mija, and be sure to make better ones." This is what my mother used to say to me when I was young. I was a happy and precocious child and my mother took great care of me. I was her first child and only daughter and I always felt loved. She made our home a place of love, laughter, learning, and music.  
Our lives took a turn for the worse when my mother married. I was seven. Our lives changed completely when I was ten. Things got harder, but that is a story for another time. Suffice it to say, there were a few times when we were briefly homeless - living in a shelter or a motel. 
We moved often. 
My mother was brilliant, but did not finish high school. To her mind, this was one of a number of reasons why we struggled. I think it was in those moments her words were meant to underscore our condition and to emphasize that there was another way. A way without struggle, a way where every cent is not allocated for survival.  
It may not be obvious to most, but money management and budgeting are luxuries. 
Scarcity, whether of time or money, tends to force people to prioritize their most pressing needs. To stretch your budget to make ends meet. People in the vice of scarcity are forced to choose but no matter what they choose - they know it will come at a price. Important items are deprioritized out of necessity. 
As a result, the hole deepens.
My mother always worked, usually as a secretary. But she went from having the ability to build a modest but happy life for us, to scarcity. As our family grew, so did the challenges. My mother wasn't bad with money, she simply didn't earn enough to meet her obligations all of the time.  
This isn't an unusual situation. There are plenty of people who hold down full-time jobs or have two or three part-time jobs, and still live in their cars. 
We call them the working poor.
 
The U.S. is a wealthy country but the distribution of wealth is criminally uneven, even when correcting for an individual's output. You need look no further than the proliferation of how many hourly workers have to make use of the limited social safety net services available (e.g. food stamps) to understand the situation.
Suffice it to say, my relationship with money is informed by not having any growing up. 
To my mother's credit, I didn't realize how poor we were when I was young. My mother was a master at masking the situation. She always made sure I had a little money to buy a book during my elementary school's book fair each semester. She knew how much I loved to read. Trips to the public library and free days at museums and science centers were how we spent our leisure time on weekends. We would go to thrift shops and used record stores for books and vinyl.
The word enrichment is a noun according to the dictionary. To my mother, it was a verb. She encouraged me to learn. She supported my indefatigable curiosity. 
As I got older, I understood better how much my mother sacrificed and struggled to make ends meet. 
The thing that held my mothers' finances back in addition to that missing high-school diploma was being black and female in the U.S. My mother was so smart and very well read, but she was also always underpaid, woefully underestimated, and completely misunderstood. This is common for black women, no matter their education level, professional status, or industry.
My mother insisted that I go to college, but she didn't have to push, I was delighted by the idea. I wanted to learn so that I could build the skills needed to care for her the way she had for me and my brothers. For me, money is a tool. Nothing more. When you have it, you don't think about it. When you don't, its absence is palpable.
The absence of access to resources in general, and capital in particular, is even more pronounced for many in developing countries. 
In school, my focus of study was global and international development: I wanted to improve the lives of the most vulnerable everywhere. However, what I realized rather quickly in the field is that access to capital is a major barrier. What good is your idea if you can't bring it to market? If you can't bring it to market, how can you scale it? The answer is, you can't. I learned this first hand as I watched farmers in East Africa struggle to grow enough to eat, let alone grow enough to transport any remaining goods to the sales stalls. 
I was on a research fellowship in Rwanda, tasked with reviewing business plans and identifying potential investors for agriculture projects. I had no experience doing this exactly, but I learned quickly. I began to think, if the financial markets have all of the capital why not work there and leverage it for the social and environmental progress we wish to see? 
Formerly colonized by the Belgian and subsequently the Germans, the country of Rwanda was finally released from its colonial subjugation in 1962. Today, a single  1,000 Rwandese franc is equivalent to $1.13 US (as of June 30, 2019). In 2007, I spent the equivalent of $7.00 US on a box of rice at a market in Kigali. A box of rice. You would be hard pressed to find a subsistence farmer in Rwanda with a surplus of $7.00 US to buy rice.
This is why I went into finance. 
I am the eldest of three. My two brothers are 10 years and 17 years younger than I am respectively. Because my mother was raising us alone, I was often tasked with childcare. This was a great cost saving for her—anyone with children knows how expensive babysitters can be. So, I suppose that from a very young age, I was always acting as a steward in one capacity or another. 
When I left home for college, it was hard for my mother and for my brothers. Suddenly the thin budget was spread thinner, as I mentioned - childcare is expensive.  But she wouldn't have it any other way. I left with the mind to return to make my mother's life better. What I didn't understand is how being so far behind financially can make the climb upward steeper than it is for those that are more fortunate at the outset. 
Climbing out of poverty takes much, much longer than those who have never been impoverished realize. I did my best to help as much as I could.
With no college savings in place, I worked multiple jobs and still had to incur considerable debt to attend school. The combination of that debt and the job markets of 2004 and 2008 created a dire situation. And, like my mother, I am a black woman. 
The only thing more overt than blatant discrimination is its institutional presence. The stats around the earning differentials and advancement opportunities for women and people of color are well documented and speak for themselves. As such, I won't recount them here. 
I'll simply say that being a member of both groups, my path has always been a bit complicated. As I used to tell my students at UCSB and SBCC, "The game is rigged, the deck is stacked, behave accordingly."
Now, I am a fiduciary. I take this responsibility very seriously. My aim is to try to both protect and grow assets for investors, but to do so in a way that works in tandem with, rather than at the expense of our society and our environment. 
My money journey that began so meagerly has brought me to my current post after 16 years of professional struggle. I have always wanted to use the money I earn to give my mother all the things that she deserved. I wanted to show her the world. My mother, Pamela Jean Kirkland (nee Freeman) was exceptional, even in the face of her lifetime of adversity. I often tell people; my mother was magic and I mean that with my whole heart. 
My mother, who didn't finish high school, produced three beautiful human beings who work in finance, software development, and government intelligence. That is her legacy. 
I was right beside her when she died on August 20, 2018. She was 58. Her cancer went undiagnosed until May 2018, by then it had already reached stage 4. 
The year before, I asked her, "If you could go on a trip to anywhere in the world, where would you go?" Without hesitation she said, "Egypt, because I've always wanted to see the pyramids."  
I was saving so I could take her for her birthday. It's in November. 
("What happens to a dream deferred?...")
Today, I help create investment products and indices with a focus on companies that generate profits while managing their environmental and social risks. 
Not too far from my original plan. 
Through hard work and perseverance I found my way from a place of scarcity, scrambled up the steep hill of poverty, and largely view money as a resource. One that I want to help investors who are trying to create a better future for themselves and the ones they love build. 
I want to help others live in a world where there are no more deferred dreams.
Shortly before she died, my mother told me that her children are her most cherished gifts. "That's funny, mom" I told her. "That is exactly what you are to me."
Special thanks to Ms. Sara Nicole Sivens for her edits, notes, and general awesomeness.
Article by Amberjae Freeman, Chief Operating Officer, Etho Capital (https://ethocapital.com). Amberjae brings more than a decade of experience in public and private sector research to her role at Etho Capital. Previously, she served as Portfolio Management and Impact Research at Swell Investing and as principal analyst for the SRI Wealth Management Group at RBC where she provided proprietary ESG and impact research for clients representing $2 billion in assets under management. 
During her graduate studies, she received dual fellowships with the Clinton Global Initiative (CGI) in New York City and the Clinton Hunter Development Initiative (CHDI) in Kigali, Rwanda where she determined the financial viability of farmer participation in projects funded under the Clean Development Mechanism (CDM), and reviewed business plans for agricultural industrialization schemes. Amberjae also served as an adjunct professor of Political Science and Economics at Santa Barbara City College (SBCC), she subsequently coordinated country-specific research for asylum cases at the Center for Gender & Refugee Studies (CGRS), at UC Hastings College of the Law. Amberjae holds a bachelor's degree and an MA in Global & International Studies from the University of California, Santa Barbara.
=======