Domtar Sustainability: Driving Forward Using the Rear-View Mirror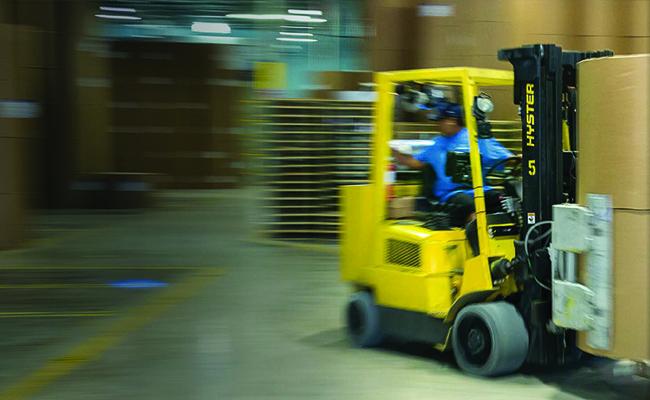 Domtar 2017 Sustainability Report
You wouldn't drive forward using only your rear-view mirror. Yet for years that is how many companies, including Domtar, managed safety—using only indicators of past performance to chart a future course.
Today, we have begun steering to improved safety performance using forward-looking safety techniques— addressing potential safety hazards before they result in an injury.
RESEARCH BY THE DEPARTMENT OF ENERGY (DOE) IS INSTRUCTIVE. ACCORDING TO DOE, THE AVERAGE PERSON MAKES FIVE ERRORS PER HOUR.
Simply put, an "error" is something we did not intend to do. Recognizing this reality has helped Domtar fundamentally shift our thinking about how to reduce the frequency and consequences of making an error and ultimately prevent injuries.
While we cannot eliminate all errors from occurring, we can reduce the consequences of errors when they occur. That is what leading safety activities help us do. By leveraging our employees' knowledge of the work they do and how they do it, we can more proactively identify potential hazards and ways to address them so that when errors occur they do not result in injuries.
In 2016, we logged more than 290,000 leading safety activities across the company. These activities include things like: reporting potential unsafe acts or "near hits;" conducting pre-task risk assessments to evaluate potential hazards before we perform them; observing how our colleagues actually perform work versus how we believe work is performed; and conducting inspections, audits and behavior observations. By empowering employees to take ownership of safety, we encourage them to intervene when they experience or witness unsafe acts.
We believe this approach helps to reinforce a culture of employee engagement and offers a smarter approach to reducing the number and severity of injuries for the long term.
###
Domtar's 2017 Sustainability Report details the company's endeavor to take a longer term view of creating and preserving value for our shareholders, customers, employees and communities.  For more inspiring stories about Domtar's sustainability efforts, visit the Domtar Newsroom. To view the full 2017 Sustainability Report click here.