Domtar Sustainability: Developing Our Talent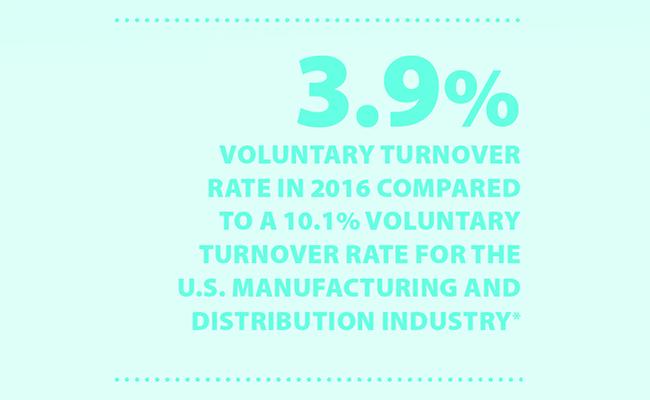 Domtar 2017 Sustainability Report
A diverse and skilled workforce is critical to meeting the ever-changing expectations of our customers.
A significant portion of our colleagues are, or soon will be, eligible for retirement, an issue many manufacturers face as baby boomers get older. It is sometimes called the "silver tsunami." We are equipping the next generation of our workforce with the skills and experience needed to succeed.
We provide our employees pathways for professional growth and offer them resources to expand and enhance their skills, knowledge and management capabilities.
Our Associate Engineers program provides new hires with a variety of manufacturing experiences, a dedicated mentor and opportunities to learn skills that will enhance their careers for a lifetime.
We have built partnerships with technical and trade schools to introduce students to advanced manufacturing technology and processes. These partnerships promote manufacturing as a career option, while allowing our employees to enhance their own skills.
We are enhancing the diversity of our workforce by hiring talented people who have experience in different industries and who come from different backgrounds. Given the fast pace of change in our businesses, this diversity helps us advance our culture of innovation
###
Domtar's 2017 Sustainability Report details the company's endeavor to take a longer term view of creating and preserving value for our shareholders, customers, employees and communities.  For more inspiring stories about Domtar's sustainability efforts, visit the Domtar Newsroom. To view the full 2017 Sustainability Report click here.