Domtar Sustainability: Bridging the Gap in Forest Certification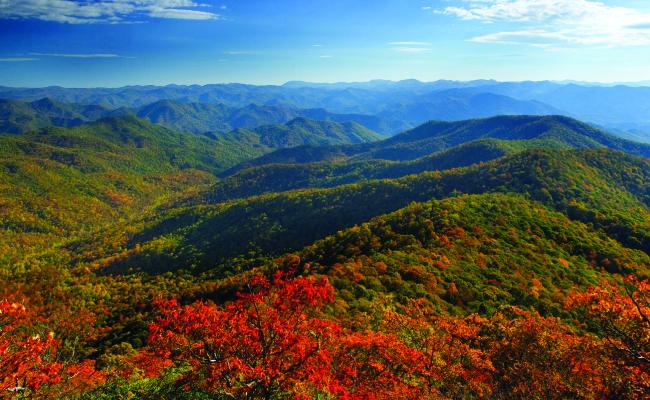 Domtar 2017 Sustainability Report
What is the difference between certified wood fiber and fiber from sustainably-managed forests? It depends on your perspective.
Ask small landowners in the U.S. Southeast and most will probably say they are responsible forest stewards; many don't immediately see the value or the need for certification by a third party.
Ask the owners of major brands and they will answer that consumers who buy their products want proof the fiber was harvested sustainably. To these brands, certification is a must.
Domtar is working to bridge this gap.
The fact that our four mills in the U.S. Southeast have been manufacturing pulp and paper for many decades, including over 100 years in Kingsport, Tennessee, speaks to the sustainability of the local fiber supply. But with most of our fiber coming from landowners with fewer than 100 acres of forestland, certified fiber is hard to come by. That is why Domtar is working to show small, private landowners the value of certification and help them overcome the technical and financial hurdles to certifying their land.
Our most recent collaboration is with the Appalachian Woodlands Alliance (AWA), a multi-party effort led by the Rainforest Alliance in a 24,000 square mile area of Kentucky, North Carolina, Tennessee and Virginia known for the diversity of its plants and animals.
The AWA aims to facilitate certification by streamlining the availability of technical services for landowners. As Michael Morris, fiber procurement manager for our Kingsport Mill sees it, "Through the Appalachian Woodlands Alliance we are able to give landowners the tools that they need and the information and the resources that they can draw from to make better decisions on how they manage and when they do choose to harvest their land."
HELPING LANDOWNERS MANAGE THE FORESTS AROUND OUR MILLS MORE SUSTAINABLY IS A SMART INVESTMENT FOR OUR FUTURE.          
###
Domtar's 2017 Sustainability Report details the company's endeavor to take a longer term view of creating and preserving value for our shareholders, customers, employees and communities.  For more inspiring stories about Domtar's sustainability efforts, visit the Domtar Newsroom. To view the full 2017 Sustainability Report click here.