Discovery Education, USC Shoah Foundation and DC Web Fest Kick Off First-Ever Excellence in Social Impact Category to Inspire Youth to Fight Against Hate and Discrimination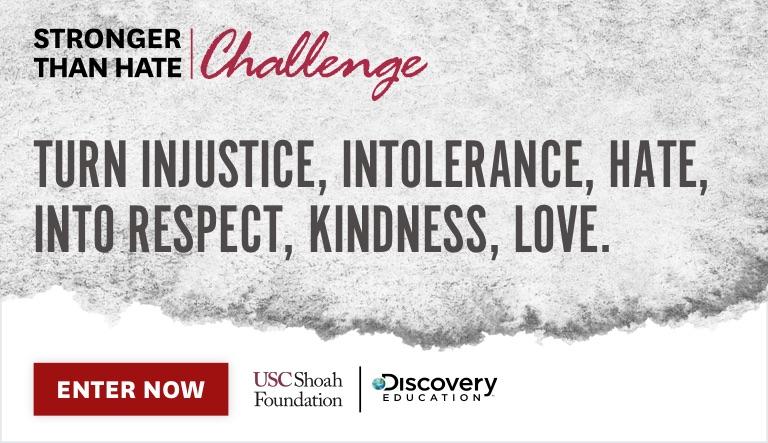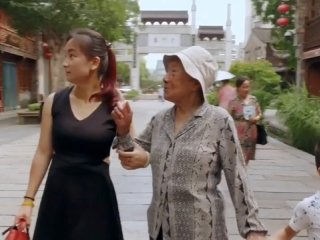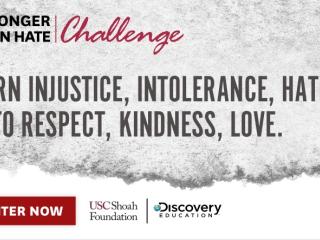 Discovery Education, USC Shoah Foundation and the DC Web Fest have collaborated, for the first time ever, to uplift USC Shoah Foundation's Teaching with Testimony Stronger Than Hate Challenge. During, D.C. Web Fest's 7th Annual Festival hosted this April, film makers engaged in a meaningful dialogue about leveraging the power of testimony and film to fight against discrimination, hate and injustice.
The DC Web Fest also recognized six winners in their newly formed Social Impact Category to inspire young film makers to tell stories about movements designed to positively impact the world. The category, informed by USC Shoah Foundation's Teaching with Testimony educational program, was launched with the aim of encouraging all future filmmakers that it's vital to leverage art, creatively and film to influence good in the world.
Teaching with Testimony is an educational program that works to unlock the power of testimony in classroom instruction. Drawing upon USC Shoah Foundation's vast library of audiovisual testimony from survivors and witnesses of genocides, Teaching with Testimony empowers students to find their voices and take action for a better future.
Founded in 2013, the DC Web Fest highlights the intersection of entertainment and technology, featuring the best of the indie spirit in digital content. The mission of DC Web Fest is to entertain, educate, and promote these new and innovative forms of modern art.
The Stronger Than Hate Challenge runs through May 6, 2019 and encourages students in grades 6-12 to participate, in the challenge. Young learners may participate individually or in a group, by having their educator or parent register at teachingwithtestimony.com/challenge.
Through the challenge, students from the U.S., Canada and the U.K., are eligible and have the chance to win scholarships and grants totaling in $10,000. To learn more, visit TeachingwithTestimony.com.