#DigitalGiveBack: Help Close the Digital Divide by Donating Your Unwanted Electronics To Students in Need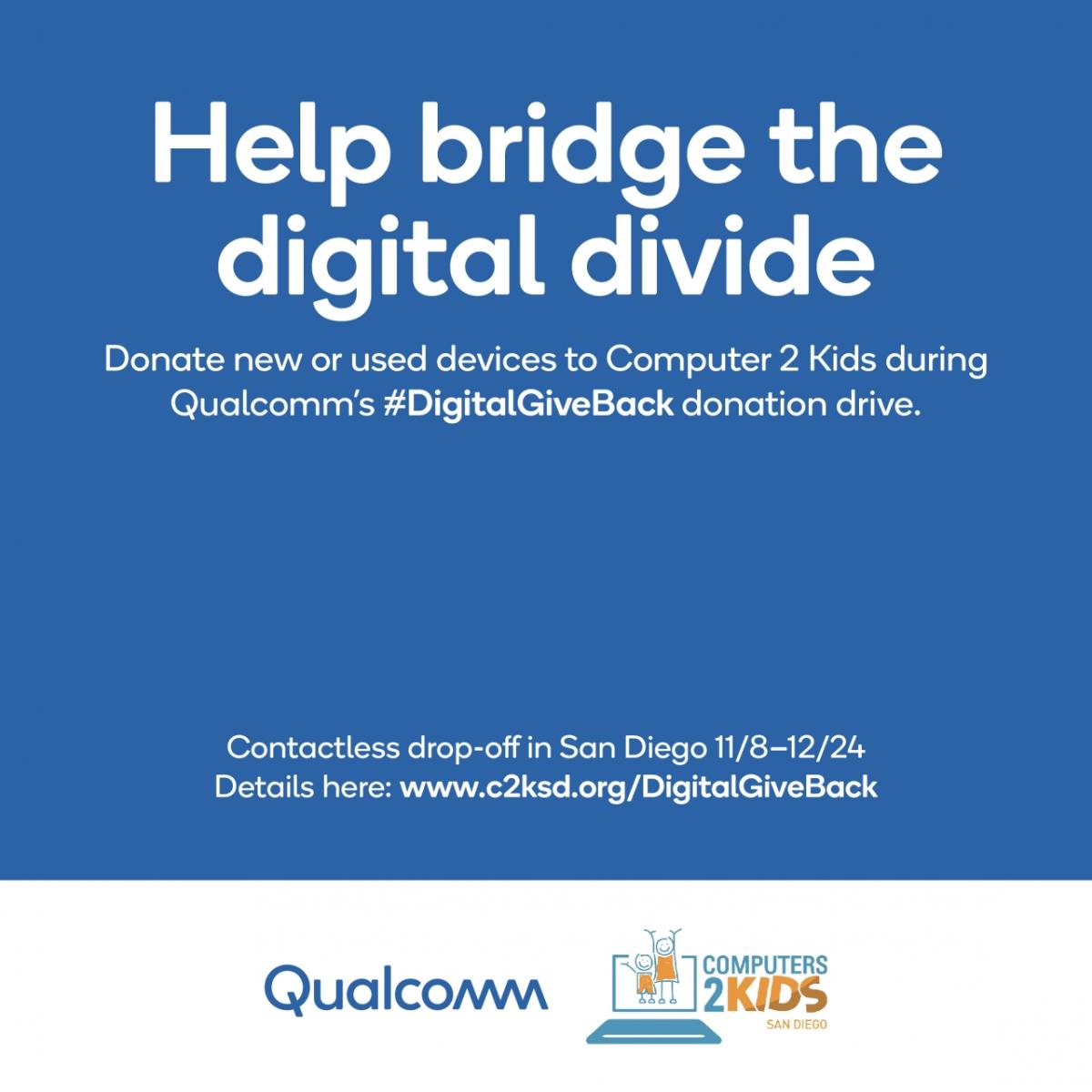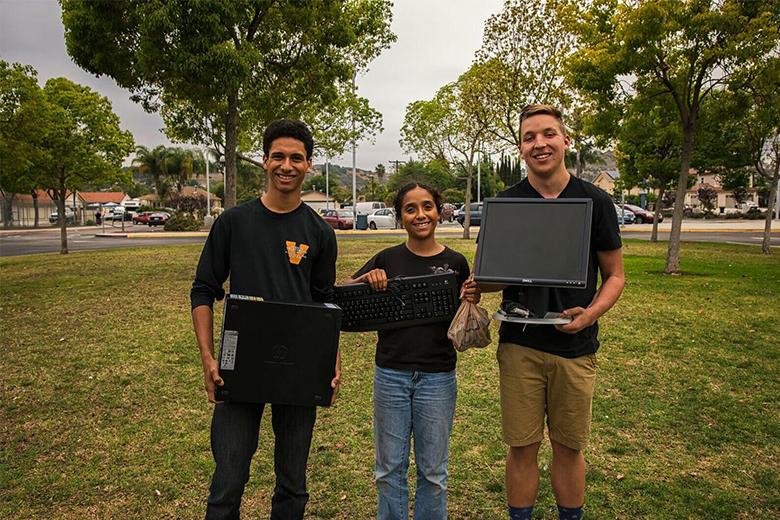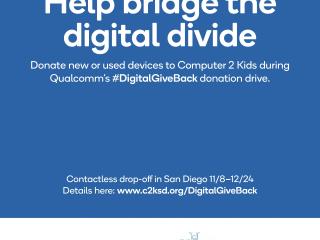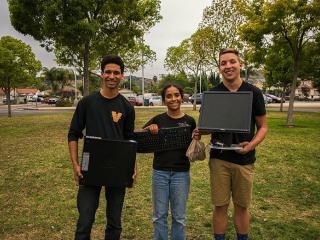 Connectivity has never been more important, yet more than half of the world's population is still missing out on its life-changing benefits, particularly in rural and developing regions. The COVID-19 pandemic has exacerbated the effects of this digital divide, as connectivity has become a lifeline for education, healthcare, work, and staying connected with loved ones. Further threatening equity in education is a scarcity of suitable devices for students to use in distance learning. Issues like the laptop shortage threatens to further widen the education gap created by racial and socioeconomic inequities.
In Qualcomm's hometown of San Diego, California, it is estimated that 22% of students do not have the equipment necessary to participate in online classes. And with the rise of virtual and remote learning, this could cause them to fall behind academically.
To help address this problem in our own community, Qualcomm is working with Computers 2 Kids to host a #DigitalGiveBack drive, where employees and community members are encouraged to donate used or unused electronics to be distributed to students in the region who need them the most. Electronics being collected include computers, monitors, keyboards, televisions, smart screens, speakers, phones (cell phones or landlines), and VCRs, among others. Computers 2 Kids will ensure all personal devices are sanitized, wiped of all data, and refurbished prior to dissemination.
The donation drive will run through December 24, so if you or your family members are planning to upgrade your devices during the holiday season, this is a great opportunity to drop off those unwanted items and help our local students. "COVID-19 has shone a light on the digital disparity that is plaguing our students today. Donations made through partnerships like with Qualcomm have enabled us to distribute almost 30,000 systems since March. But the need continues to be great and every donation matters." said Cheri Pierre, CEO of Computers 2 Kids.
Snap a picture as you drop off your donated devices and post to your social media channels using hashtag #DigitalGiveBack to be entered to win weekly prizes from Qualcomm.
For more information on hours and location, electronics accepted, and contest rules, please visit the Computers 2 Kids site.