Delivering for Good: Chartered Flight Provides Emergency Supplies to People in Lebanon
Responding to the explosion in Lebanon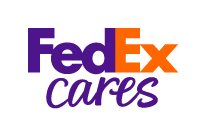 This story first appeared in the FedEx Delivering for Good Report
FedEx has the capability to move huge amounts of materials long distances in a short time. Following the catastrophic explosion in Beirut, Direct Relief urgently needed to deliver 60 tons of supplies – worth $11 million – the 8,000 miles from Santa Barbara, California, to Lebanon. Direct Relief called FedEx, and we offered to charter a Boeing 777 for the job.
FedEx team members on three continents collaborated to deliver the supplies to hospitals, clinics, and primary care centers serving survivors of the blast.
"We've seen the devastation from the explosion and know people are still in desperate need of help. On behalf of our 600,000 FedEx team members, we are proud to be able to use our global network to provide these lifesaving resources," said Richard Smith, executive vice president, Global Support, FedEx Express. Watch more here.