Crush the Energy Curve! How 5G Is Key to Creating More Cost-Effective Telcos
In the latest episode of our 5G Talks, we explore how to balance rising energy costs and environmental concerns with greater network efficiencies. Let's look at the main issues and potential solutions below.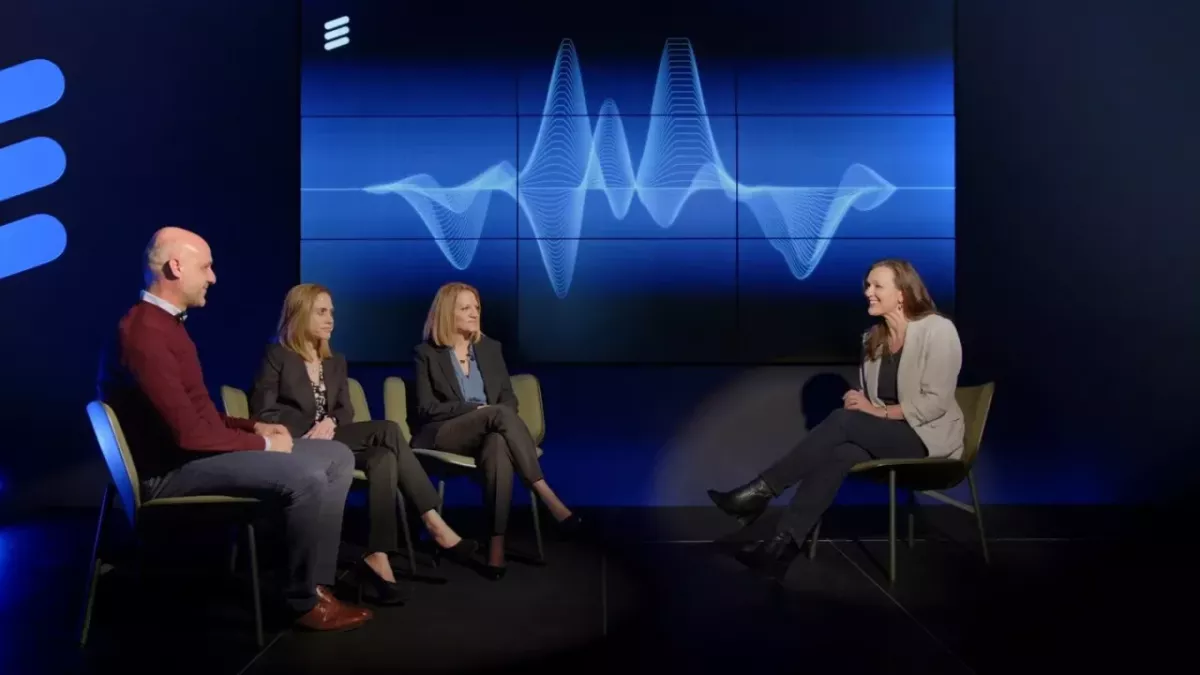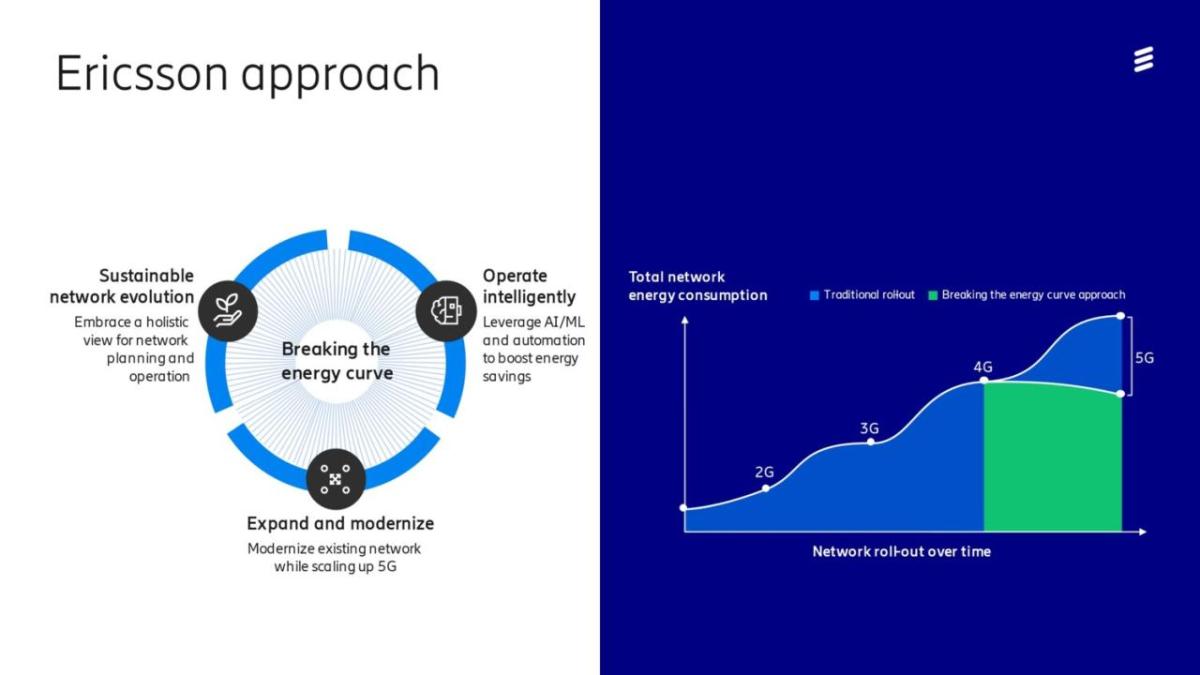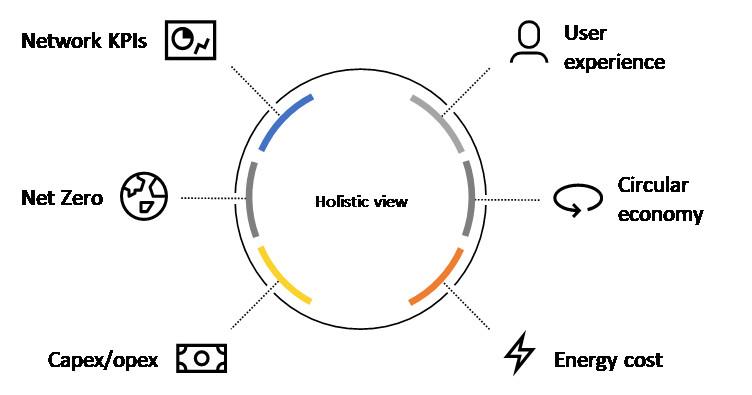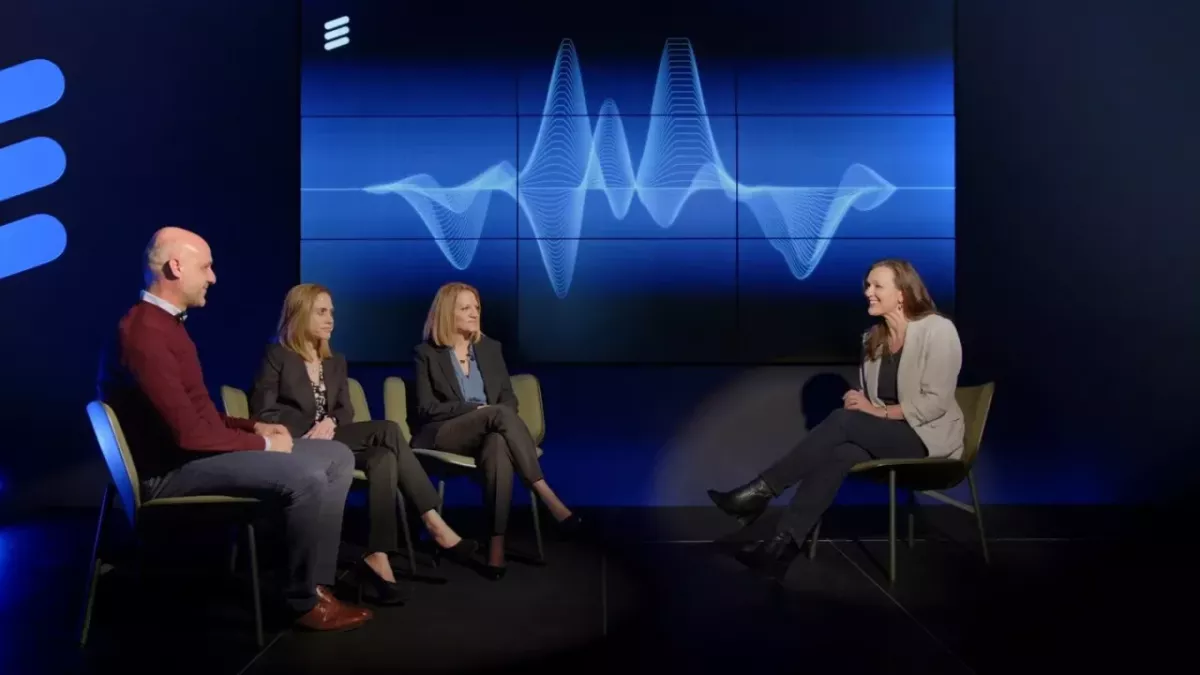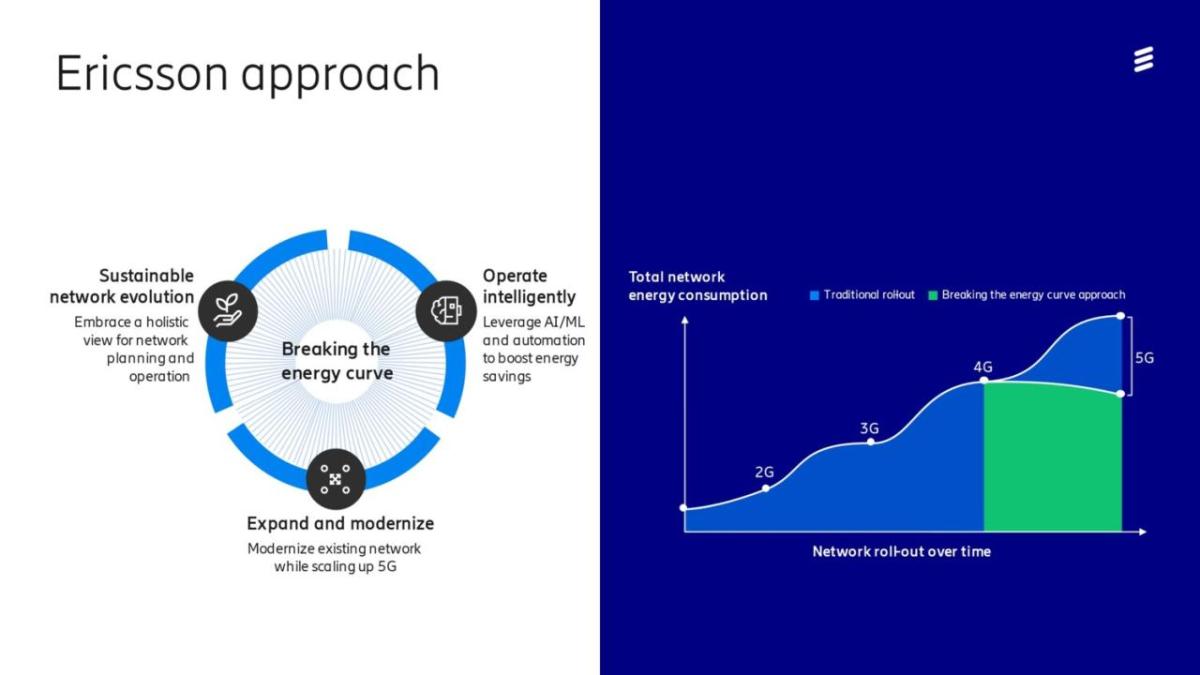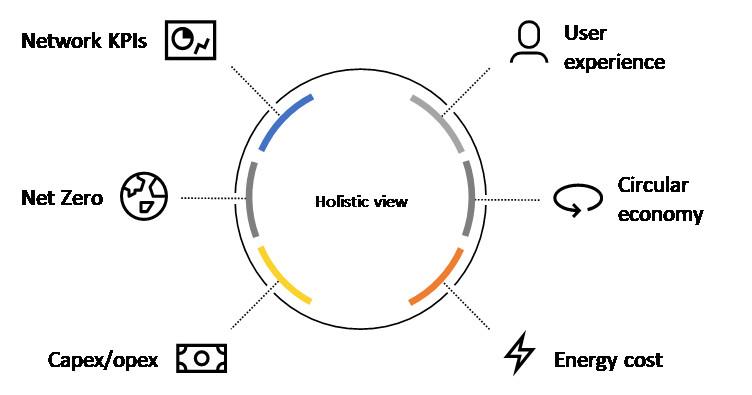 Originally published by Ericsson.
The infrastructure might be largely invisible to consumers, but telcos know that behind the scenes, running a mobile network is hard work. It isn't just about providing reliable connectivity, or ensuring customers can access the services they need, wherever they are. The other half of the equation is keeping costs under control, which is something we've all become more aware of over the last year with the spiralling cost of energy.
In fact, energy is more important than most of us may realize. In our Breaking the Energy Curve report, we estimated that the total energy bill for mobile operators worldwide in 2020 was $25bn. In 2022, the International Energy Agency estimated that energy prices were already 30% higher on average.
Clearly there is a difficult balance to strike. So how can telcos improve energy efficiency, while simultaneously building out the latest 5G technology?
While 5G networks are now up and running in many major cities, the industry has still not unlocked the real promise of 5G and the increased revenues that new premium services can provide. For example, new applications enabled by network slicing, including Augmented Reality (AR), Virtual Reality (VR) - and everything in between - will enable telcos to build a much deeper relationship with consumers and enterprise customers.
In the next two or three years, there's going to be a big shift in the telco business model, from a pure mobile broadband business to providers of new products that take advantage of network slicing and 5G stand-alone core, with a huge first mover advantage to the telcos that get there first. So as concerning as energy prices might be, this really is the time for telcos to build for the future.
The energy challenge
Over the last few decades, there's been an explosion of growth, with mobile data traffic increasing by an estimated 38% in the last year alone. Today, European customers use an average of 19GB data every month – a figure expected to rise to 46GB by 2028. The numbers are stark.
All of that extra data requires more hardware on the operator's side, so telcos need to use more powerful radios that cover more spectrum bands, and they need an alternative to building more sites to increase the density of their networks and improve the quality of coverage. All of this means an increasing energy bill.
So what can operators do to avoid breaking the bank? The good news is that 5G has the solution. Until now, every move from 2G to 3G and 4G, has required a step change in energy consumption to power dedicated equipment for new technologies. Now, using the same equipment, we can transmit different frequencies with 5G proven to be around 30-40% more energy efficient. And by re-farming to 5G frequencies, we can reduce energy consumption while transmitting the same data volume. For this reason, promoting 5G capable devices is also strategic for the telcos.
5G hardware can serve more data with less energy, but this is just the beginning. It's still early days for 5G and the technology is evolving fast. Last year, we saw the rollout of our first hardware components that can deliver spectrum on three bands, meaning that we are reducing the footprint of our sites and using less energy than if each of the three bands had their own hardware.
In high traffic scenarios, we have proven in a customer network that delivering 5G data with our Massive MIMO radios is 13 times more energy efficient than LTE FDD (Frequency Duplex division). In other words, we can transmit 13 times more data with the same energy consumption.
Work smarter, not harder
The trick then to reduce energy costs is to embrace the latest 5G technology and break the energy consumption curve.
The first step is to focus on hardware as old equipment is simply not as efficient. The latest equipment is capable of achieving ten times improved capacity and more than 30% energy savings. But there are further gains by focusing on 5G's energy saving software too.
5G enables telcos to take a granular approach to network management. Switching off or reducing the power of transmitters depending on the traffic, can result in energy savings of up to 70% and even up to 97% with no traffic.
On the face of it, the idea of only powering radios when needed, is unconventional for operations teams. After all, in a highly competitive environment, all the telcos share the same objective to be ranked highest for performance. But there doesn't have to be a trade-off, as long as decisions are made smartly.
To make the hardware and software work well together, it's absolutely critical to have the right analytics and AI. If you want to save energy costs while maintaining a great customer experience, you need the right data and AI models to make the right decisions.
The holistic mindset
What's clear is that there are solutions to the energy challenge that are available right now. By embracing the promise of 5G, telcos can deliver better services to customers, increase revenues with new business opportunities, and break the energy cost curve at the same time.
But getting there will require a change in mindset from telcos.
At Ericsson we believe that telcos will succeed if they take a 'holistic' approach. We need to plan, deploy and operate mobile networks differently to meet the energy challenge. It's about looking beyond the traditional KPIs around network performance and taking a broader view by correlating the customer experience to take advantage of energy saving innovations.
5G is the game-changing moment that telcos have been waiting for. Let's work together holistically, to break the energy cost curve – and deliver the new tools and services that are going to be the engine that powers telcos through the next decade.
Watch experts from Vodafone, Deutsche Telekom and Ericsson discuss all the points above, and more, in our latest episode of 5G Talks.
All statistics in this blog are from Ericsson's Breaking the Energy Curve Report