Counting Our Carbon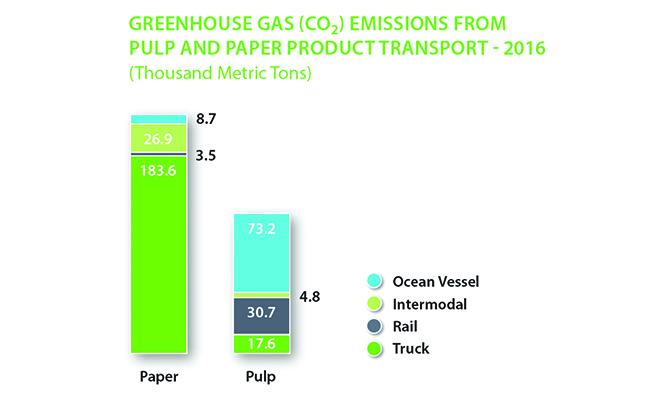 Domtar 2017 Sustainability Report
For the first time, Domtar's Transportation and Logistics team estimated the greenhouse gas emissions from shipping pulp and paper products to our customers. The results: an estimated 349,000 metric tons of carbon dioxide (CO2) emissions in 2016.
We noted that while our pulp products traveled about 1.7 times more total miles than our paper products to reach our customers, the carbon footprint for pulp was approximately 43 percent less than for our paper products.
This is due to the logistical efficiencies of shipping our pulp products predominantly by rail and ocean vessels vs. shipping our paper products primarily by truck. This carbon footprint analysis is yet another tool we now have in our toolbox as we continuously strive to make smarter logistical decisions.
We plan to undertake a similar study for our Personal Care business in the next year.      
###
Domtar's 2017 Sustainability Report details the company's endeavor to take a longer term view of creating and preserving value for our shareholders, customers, employees and communities.  For more inspiring stories about Domtar's sustainability efforts, visit the Domtar Newsroom. To view the full 2017 Sustainability Report click here.