Coppin State University Unveils Eagle Achievement Center, Announces $2 Million Grant From Truist for Black Economic Mobility Hub
New Center Enhances Student Recruitment, Retention, and Engagement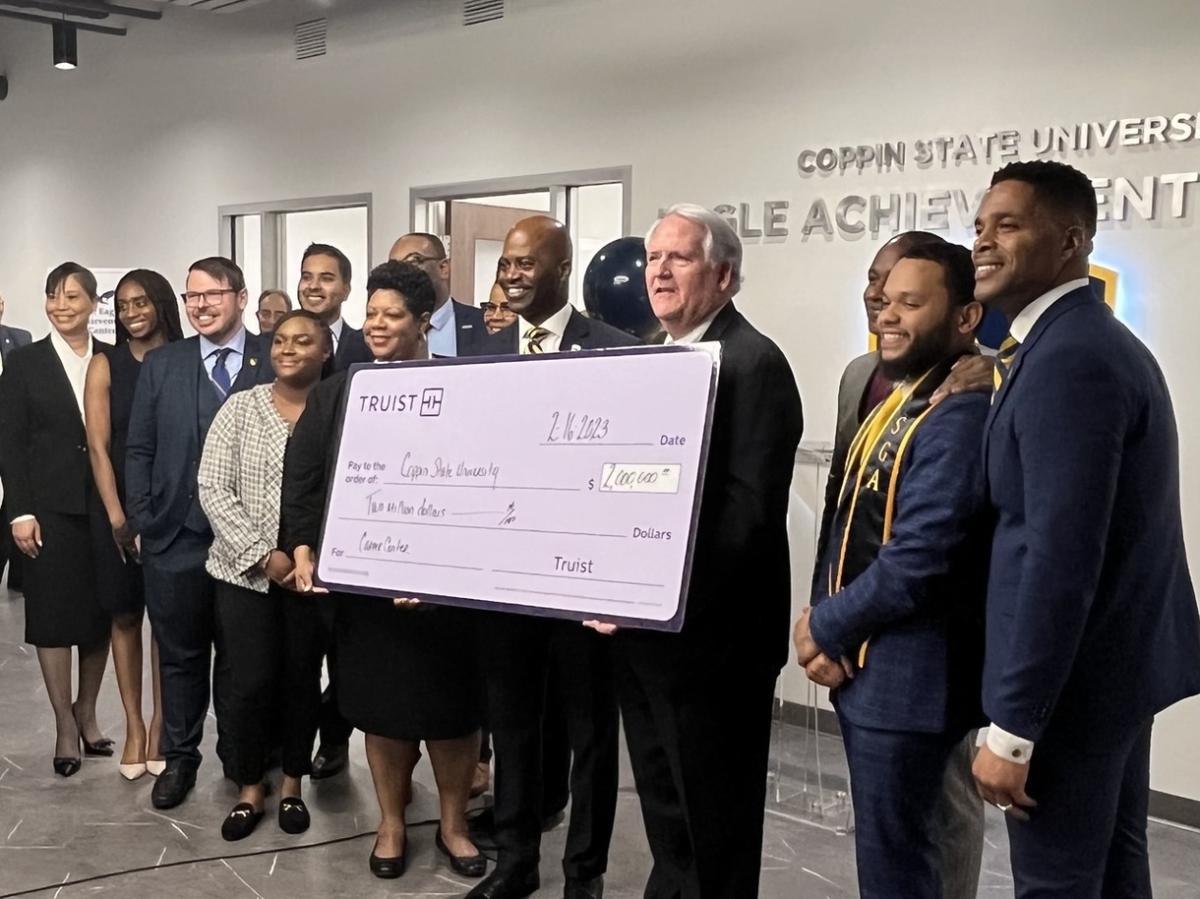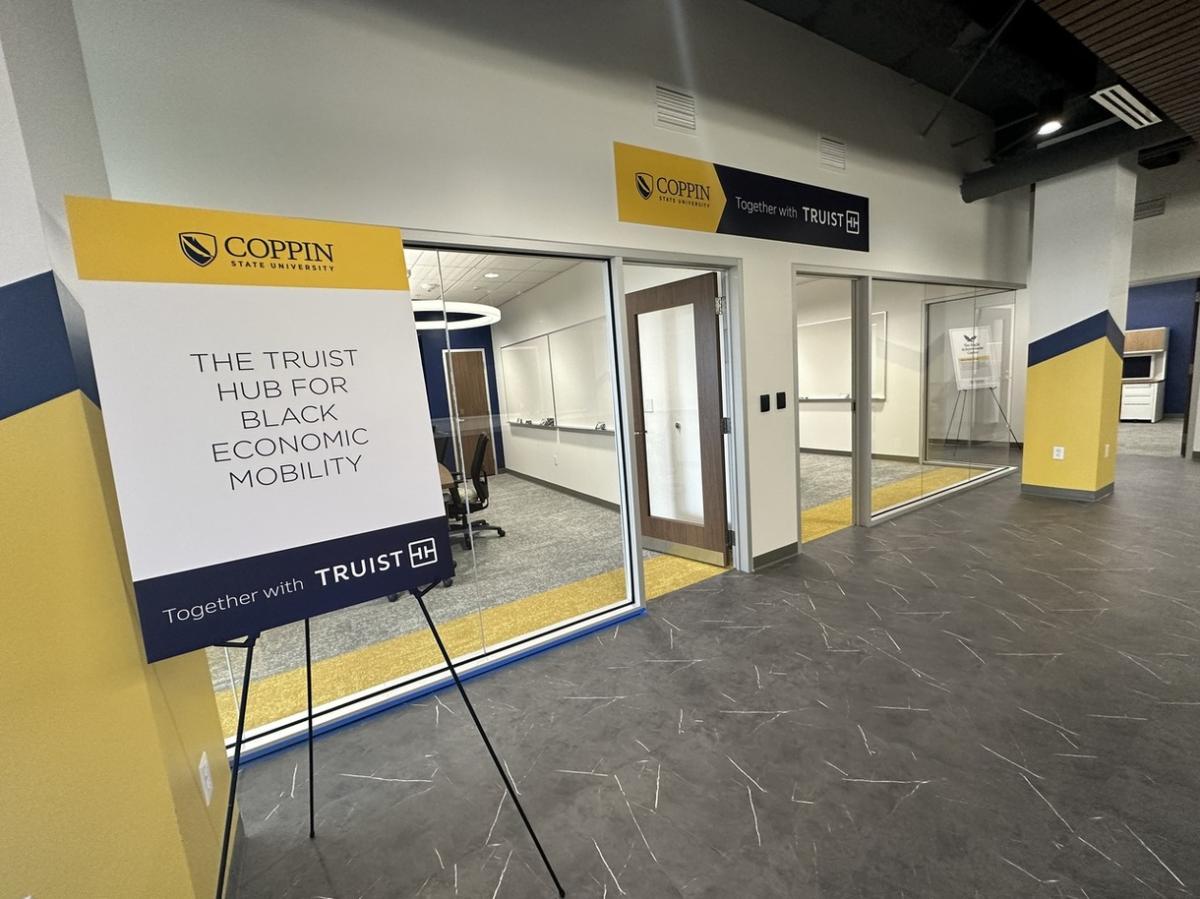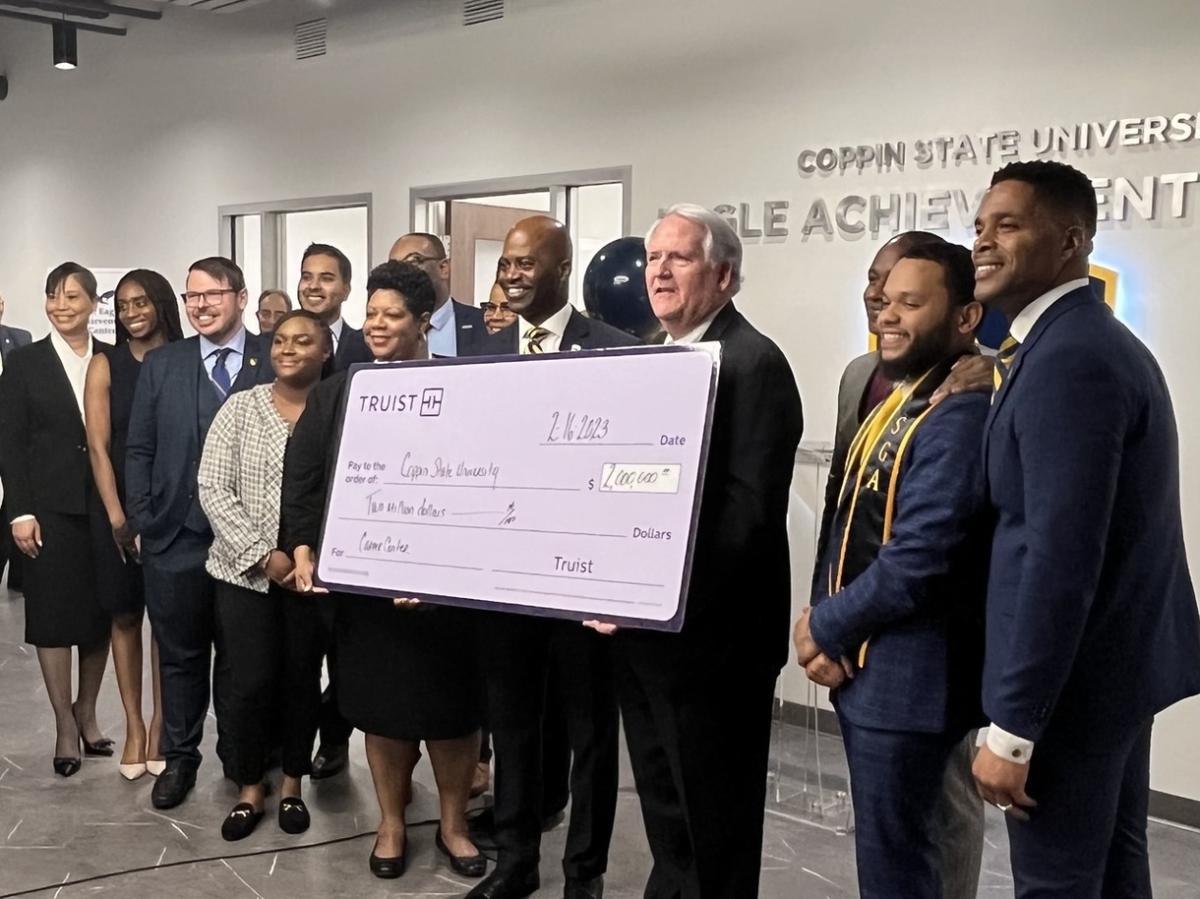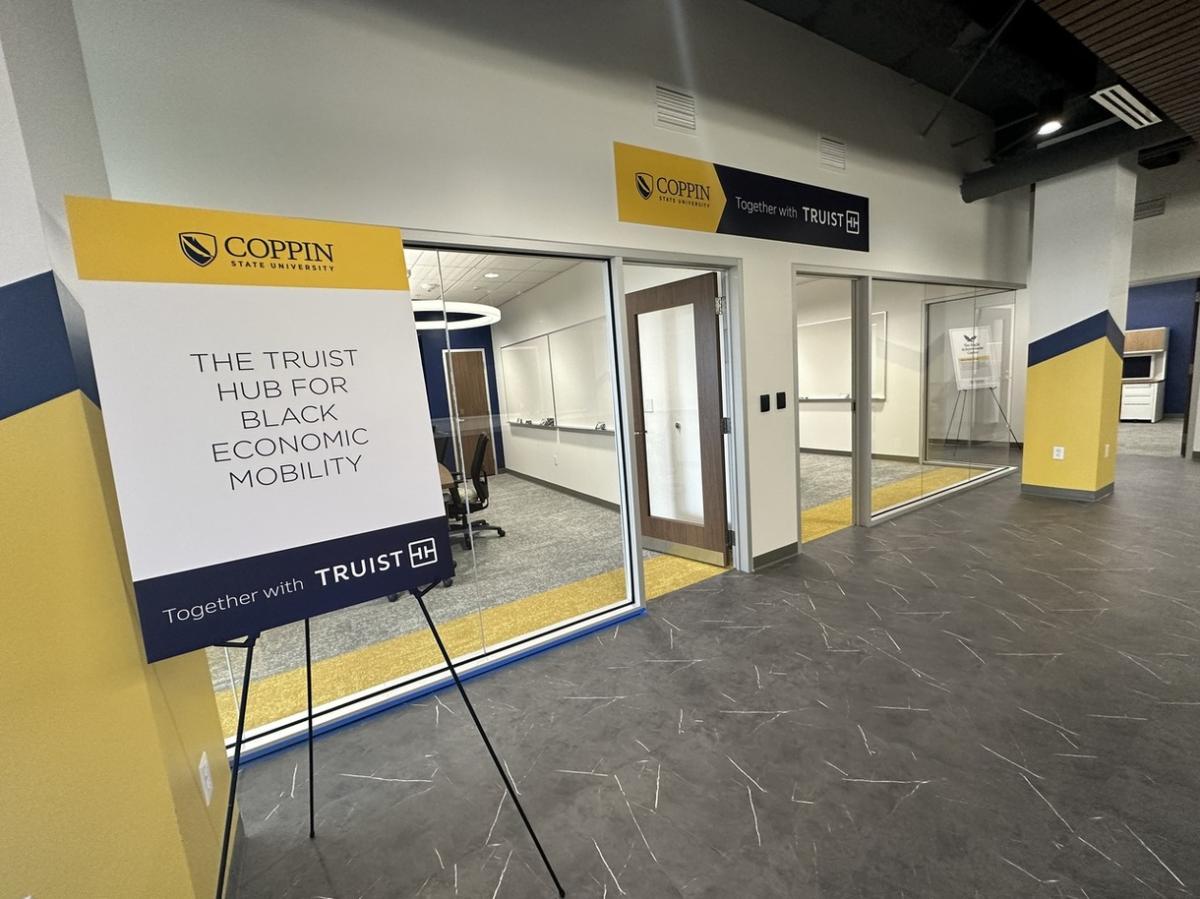 BALTIMORE, February 16, 2023 /3BL Media/ - Coppin State University, today, unveiled the Eagle Achievement Center (EAC), a centralized hub for resources that will support the academic, personal, and professional success of students, as well as enhance their experience on campus. The Eagle Achievement Center will feature collaborative workspaces, innovative technology, and new processes that will assist Coppin in improving holistic student development, student retention, and student success.
"The Eagle Achievement Center will allow us to be more proactive and strengthen efforts that support student success," said Coppin State University President Anthony L. Jenkins, Ph.D. "The new process and structure that comes with Eagle Achievement Center invites stronger student-focused collaboration and coordination that will drive better student retention outcomes and allow for more students to realize a return on their investment, by leaving Coppin with a degree, and an education that sets them up for success."
During the unveiling, President Jenkins also highlighted a $2 million grant from Truist to establish the Truist Hub for Black Economic Mobility. The hub, located inside of the EAC, will enhance the quality of advising, programming, and technology related to educational opportunities and career pathways for Coppin students, as well as opportunities to engage members of the community.
"At Truist, we aim to create sustainable wealth-building opportunities and level the playing field by investing in strong organizations and institutions, like Coppin," said Truist Maryland Regional President Greg Farno. "This grant by Truist reflects the commitment we have to West Baltimore and to our purpose, to inspire and build better lives and communities. It also reflects our steadfast belief that all individuals and communities should have an equal opportunity to thrive."
The $2 million grant by Truist is the largest corporate commitment in Coppin's history.
"Now more than ever, there is a growing need to reinforce the academic journey for our students and the community in West Baltimore," said Vice President for Institutional Advancement, Joshua E. Humbert. "This partnership with Truist will advance students' and community members' ability to receive support in navigating career pathways, professional development, and upskilling initiatives to make positive progress and achieve success."
The EAC will be housed on the fourth floor of the Parlett L. Moore Library. The newly renovated space will serve as a convenient, comfortable, and inviting space for students to study, access academic and career resources, and collaborate with one another.
The EAC is designed to provide more accessibility and support for students as they navigate life and learning at Coppin State University through a number of services, including:
Military Student Support Services;
International Student Support Services;
Career and Professional Services;
Math Lab;
Writing Lab;
Academic Advising Coordinators;
Academic Outreach Coordinators;
First Year Experience;
Second Year Experience;
New Student Orientation; and
Mentoring Programs
In addition to providing a modern academic common for students, the EAC will develop new plans and programming to boost student engagement and involvement on campus from the time students are accepted, until they graduate.
"When I talk about the Eagle Achievement Center, I want students, faculty, and staff to know this is the place where they can come for help," said Associate Vice President for Student Development and Achievement, James G. Stewart, Ph.D. "When the journey gets a little rough, as it does for us all sometimes, the EAC and our staff are here for them.  We are the team designed and dedicated to empowering our students, so they can succeed."
About Coppin State University
Coppin State University, a Historically Black Institution in a dynamic urban setting, serves a multi-generational student population, provides educational opportunities, and promotes life-long learning. The university fosters leadership, social responsibility, civic as well as community engagement, cultural diversity, inclusivity, and economic development.
About Truist
Truist Financial Corporation is a purpose-driven financial services company committed to inspiring and building better lives and communities. Truist has leading market share in many high-growth markets in the country and offers a wide range of products and services through our retail and small business banking, commercial banking, corporate and investment banking, insurance, wealth management, and specialized lending businesses. Headquartered in Charlotte, North Carolina, Truist is a top 10 U.S. commercial bank with total assets of $555 billion as of December 31, 2022. Truist Bank, Member FDIC. Learn more at Truist.com.