Converting Waste Into Renewable Energy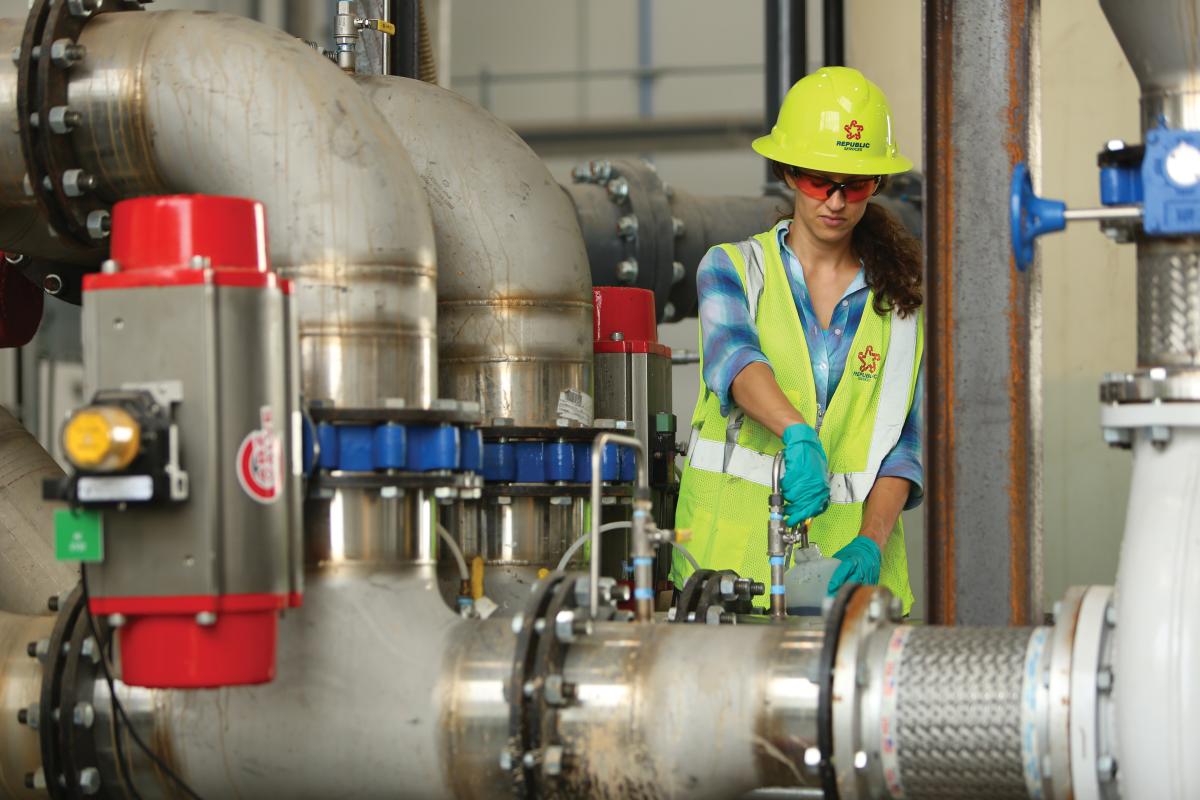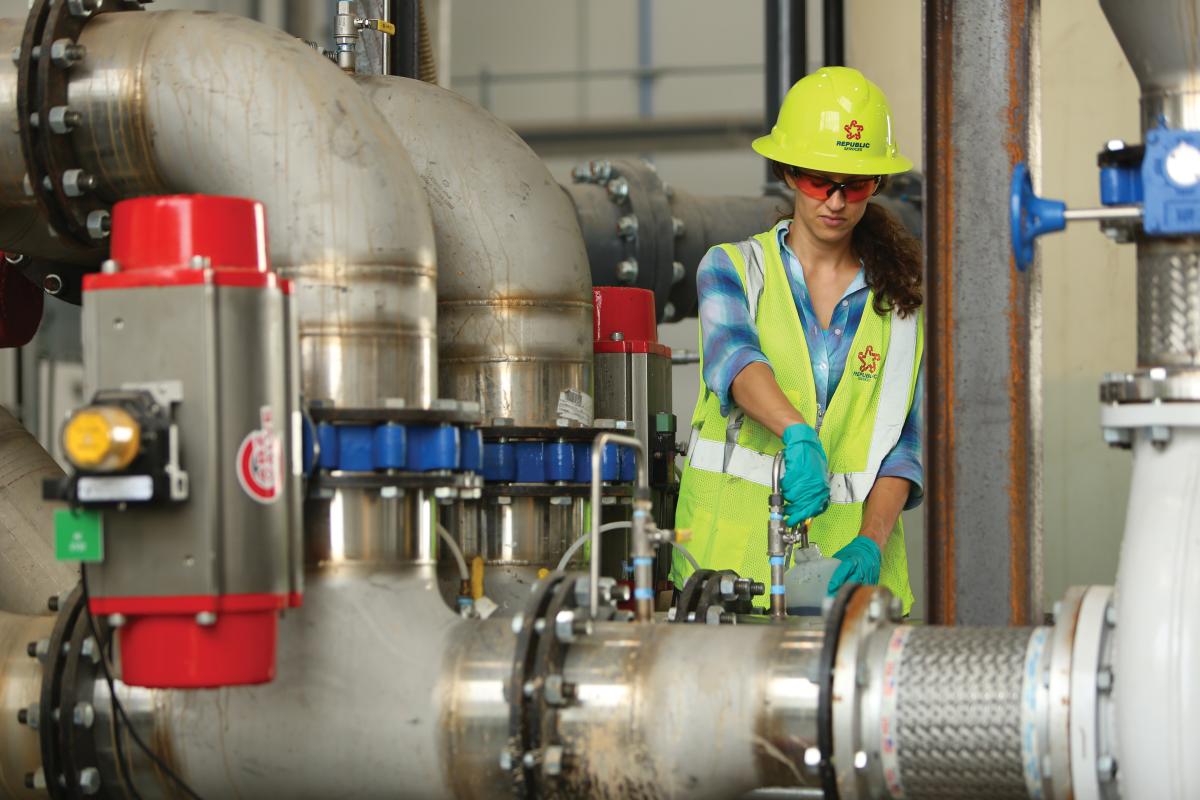 Responsible landfill management involves the proper handling of landfill gas and liquids, which are byproducts of the decomposition of waste. It requires considerable science, engineering and technology to manage an evolving waste stream in a manner that is protective of the air, land and water for generations to come. It also involves a relentless commitment to innovation.
Landfills can provide multiple opportunities to produce renewable energy and lower our carbon footprint. Whether converting landfill gas into electricity or using our sites as solar energy platforms, we are doing our part to convert yesterday's waste into renewable energy to meettomorrow's power needs.
As waste decomposes in a landfill, it creates gas comprised of methane and carbon dioxide. Modern landfills use a sophisticated system of landfill gas wells to properly collect and control landfill gas.
By applying advances in technology, we are able to harvest landfill gas and repurpose it into energy at more than 70 landfills. Combined, the landfill gas we deliver to energy-creating projects reduces carbon dioxide emissions at an equivalent to the electricity used by approximately 200K homes.
Powering 14K Georgia Homes:  One of our latest renewable energy project involves facilities at three of our landfills in metro Atlanta. The separate facilities, spread across the metro area, combine together to generate 24 megawatts of electricity, or enough energy to power approximately 14,000 households. Based on EPA calculations, the energy produced by this project is equivalent to reducing the carbon dioxide emissions that results from burning 13.9 million gallons of gasoline. The engineering achievements and sustainability benefits from this project are remarkable. We are pleased to have been recognized by the Georgia Chapter of the Solid Waste Association of North America with their "2016 Landfill Gas Utilization Excellence" award.
 
Harnessing New England Sunshine: At three of our closed – or capped – landfills in Massachusetts, we are partnering with a leading solar energy generator on a large-scale project to harness New England sunshine and convert it into renewable energy. The project involves approximately 41,000 solar panels that together generate 14 megawatts of clean, low-cost electricity for Massachusetts municipalities. Based on EPA calculations, this project, when fully operational, will be the equivalent of removing the CO2 emissions from 1,800 homes.
 
Fueling Local Indiana Businesses: At our landfill in Newton County, Ind., we collect landfill gas and route it to an adjacent renewable energy park. Using approximately 1,000 cubic feet of landfill gas per minute, the energy park's main tenant produces 230 million wholesale egg cartons, drink carriers and fruit tray packages per year. These finished products are then distributed to businesses locally and as far away as Iowa and Pennsylvania. Some of the cartons, carriers and trays discarded locally are ultimately recycled at one of our recycling centers, while others return to our landfill as waste, where they will once again generate renewable energy.
 
To view Republic's Sustainability initiatives, visit https://www.republicservices.com/sustainability and download the mobile-friendly version of the latest report at: https://www.republicservices.com/cms/documents/sustainability_reports/2016_Sustainability_Report_Mobile.pdf