Congratulations to the Winners of the Blackbaud - 1Mby1M Social Good Startup Challenge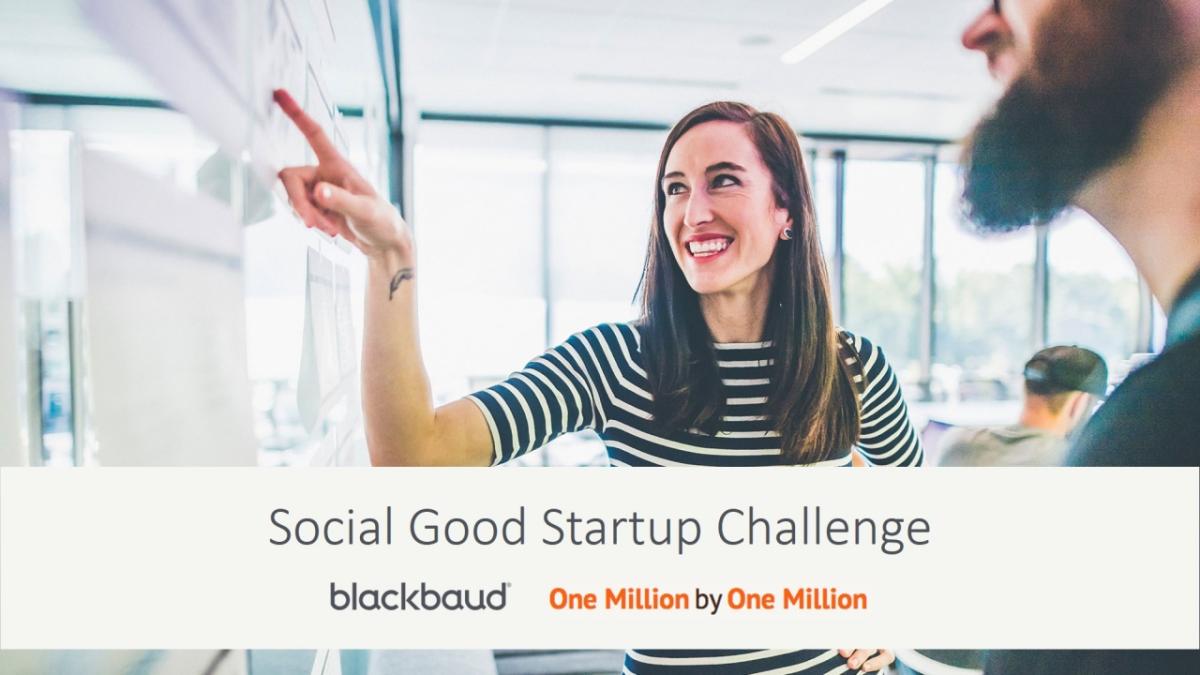 Blackbaud + global virtual accelerator, One Million by One Million (1Mx1M), are pleased to announce the winners of the "Social Good Startup Challenge". As part of our commitment to expanding the Ecosystem of Good®, Blackbaud and 1Mx1M launched the Social Good Startup Challenge in October for startups focused on solving problems that matter to the social good community. Fourteen early-stage software companies were selected to claim a spot in the January 2020 cohort. 
"Our vision is to build an Ecosystem of Good powered by Blackbaud SKY®, our open cloud platform," said Mary Beth Westmoreland, senior vice president and chief technology officer, Blackbaud. "We can't think of a better way to expand that ecosystem than a cohort of creative startups who have a vision to do more good in the world.  We're excited to see how they'll leverage our SKY technology and the impact they'll have."
The winners of this challenge have developed innovative products to improve the outcomes of mission-based organizations and show strong potential for providing Blackbaud customers added value through complementary solutions. The program will be managed by Blackbaud Labs, a product incubation team led by Roz Lemieux, senior director, software engineering, Blackbaud and former CEO of Attentive.ly (acquired by Blackbaud in July 2016).
"I understand from my own experience the challenges that startups face," said Lemieux. "I'm thrilled to have the opportunity to proactively engage and support startups that have the potential to transform how social good work is done." 
As part of the Challenge, we encouraged applications from diverse founders. We're pleased to share that half of the startups participating are companies with at least one non-traditional founder. We have high hopes for these startups, and we are looking forward to watching their creative and diverse ideas unfold over the coming months.
"At Blackbaud, we focus on developing and providing technology to drive social good every day, building an Ecosystem of Good," said Rachel Hutchisson, vice president for corporate citizenship and philanthropy. "The Social Good Startup Challenge is one of the many ways we seek to give back on top of what we do as a business, partnering with a diverse group of founders whose technology innovations will help more people be agents of good." 
Congratulations to our Social Good Startup Challenge winners: