Congratulations to the 2017 Best Commitment to Education Program Finalists!
Congratulations to the 2017 Best Commitment to Education Program Finalists!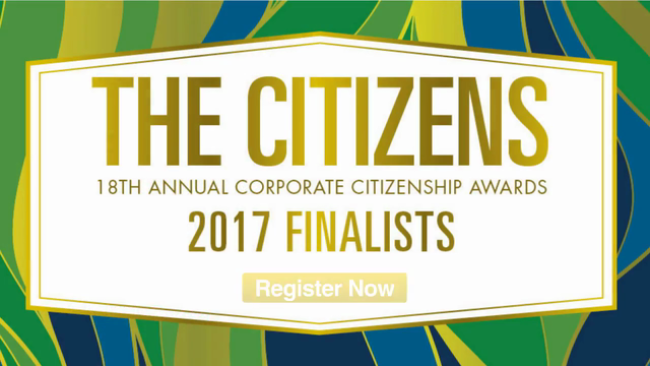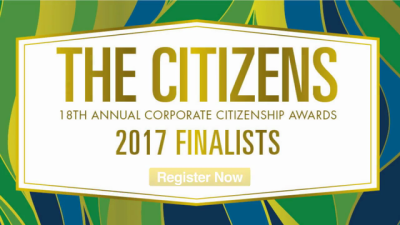 Monday, October 30, 2017 - 4:35pm
Congratulations to the Best Commitment to Education Finalists! 
The Best Commitment to Education Corporate Citizenship Awards recognizes strategic work to improve educational outcomes for students around the world. Read on to learn more about the significant, positive impacts these businesses have had in communities, locally and globally.
Learn more about their programs and join us at the 2017 Corporate Citizenship Conference and Awards on November 14—15 to see who wins!
Cisco
There are 545,000 unfilled IT jobs across the U.S. As a global technology leader, Cisco launched the Networking Academy to address the growing need for IT talent on a global scale by equipping students with entry-level IT and 21st century career skills.
The Networking Academy applies Cisco's world-leading technology, knowledge, and products to develop the skills needed in today's digital economy and to address human capacity development, a key component of Cisco's workforce development strategy. The academy's Talent Bridge also serves as an important talent pipeline for career technical positions for Cisco and its partners.
With more than 1 million students reached each year globally, the Networking Academy has provided IT skills education and career support for 6.9 million students worldwide.
IBM Corporation
The U.S. economy will create 16 million new middle-skill jobs by 2024, yet only 43% of the workforce is trained to the middle-skill level.
Preparing a workforce trained to fill new collar jobs will require new kinds of collaboration—involving governments, public school systems, community colleges, and businesses across multiple industries.
That is why IBM designed the Pathways in Technology Early College High School, or P-TECH, model.       P-TECH combines the traditional high school curriculum with necessary skills and workplace experiences to graduate with a no-cost associate degree in applied science.
The P-TECH model rapidly expanded into 80 schools—reaching 30,000 students—across six U.S. states, Australia, and Morocco. More than 300 businesses lead the initiative in partnership with other districts reaching thousands more students.
The Wonderful Company
Agriculture is the lifeblood of the San Joaquin Valley. By 2020, an estimated 58,000 job openings across the region's agriculture industry will require postsecondary education and training. However, only 30% of youth in the Valley graduate from high school ready for college or careers.
Leveraging The Wonderful Company's strength as one of the largest employers in agriculture, the company launched Wonderful Agriculture Career Prep, or Ag Prep, a program to increase academic achievement throughout the Valley and create a locally grown talent pipeline in agriculture.
Ag Prep immerses students in a rigorous, early college academic program while developing work readiness skills—all tuition free. Ag Prep graduates can then enter the industry's skilled workforce with a high-paying skilled job, guaranteed by The Wonderful Company, or transition to a four-year college as a junior, finishing in half the time at half the cost.