Computational Thinking Helps Students Learn Language Basics in D.C. Public Schools
Computational Thinking Helps Students Learn Language Basics in D.C. Public Schools
By Sarah Elwell, Librarian at McKinley Technology High School (@McKinleyTechLib)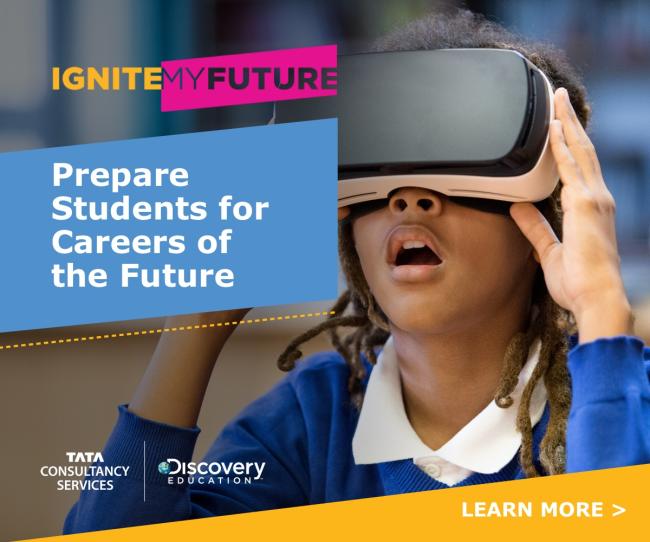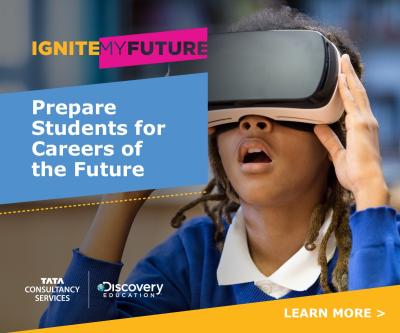 Friday, May 31, 2019 - 3:25pm
"If you talk to a man in a language he understands, that goes to his head. If you talk to him in his language, that goes to his heart." – Nelson Mandela
According to the latest United States Census, one in five residents of Washington D.C., speak a language other than English at home, and one in seven were born outside of the United States. As a teacher in D.C. Public schools, I hear students speaking Spanish, Spanish Creole, Hindu, Mandarin Chinese and French. In fact, the diversity in the nation's capital ranks our region at number 6 out of 100 metro areas.
In this diverse community, it's essential our students are prepared to engage with their peers and their community – and learning new languages is one place to start. While there is a wide array of language learning tools available online, students need critical thinking skills and hands-on practice to sort through the vast universe of a new language.
Ignite My Future in School's online lesson Speak My Language helps students demystify language learning and encourages them to use computational thinking methods to quickly learn the basics and speak their new language confidently. They do so by collecting and analyzing data, finding patterns, and identifying basic words and phrases. Ignite My Future in School, powered by Tata Consultancy Services (TCS) and Discovery Education, is an initiative that combines the best of digital content, lesson plans, career vignettes, and professional learning to help teachers prepare their students for careers of the future. Overall, the initiative offers educators instructional resources and year-round curriculum support to ensure that computational thinking is embedded into core subjects such as math, sciences, arts and social studies. 
Through the Speak My Language instructional lesson, students can build a strong foundation for a new language through computational thinking, which helps them learn everything from Spanish vocabulary to solving a complex algebra equation. The same critical thinking skills students need to learn a new language can help them succeed across disciplines. Through the activity, students use Spanish- and French-language learning tools, such as Babbel and Duolingo, which build upon computational skills and make language learning fun. Students search for the phrases that are common in the first lesson of each program online and create flashcards for these phrases. To better learn these new words and phrases, students brainstorm and work together to identify memorization techniques that have been effective for them in the past, including games, flash cards or interactive videos.
The computational thinking approach to learning and activities like Speak My Language go beyond using Google Translate or a dictionary. They encourage students to build a strong foundation for a new language guided by the techniques that work for them and their peers. Most importantly, using computational thinking and learning a new language help my students prepare for their careers. Just as translators and interpreters convert information from one language to another, so do software developers when they translate their creativity and computer programming skills into software that improves lives.
By combining computational thinking techniques with language learning, students will gain new perspectives and be prepared to better connect with members of our community. For more information on Ignite My Future in School and teaching students computational thinking, please visit ignitemyfutureinschool.org.