Co-founder of Black Lives Matter, Opal Tometi, Joins International Living Future Institute Board of Directors
Globally recognized human rights advocate, strategist, and writer of Nigerian-American descent brings international focus to the organization.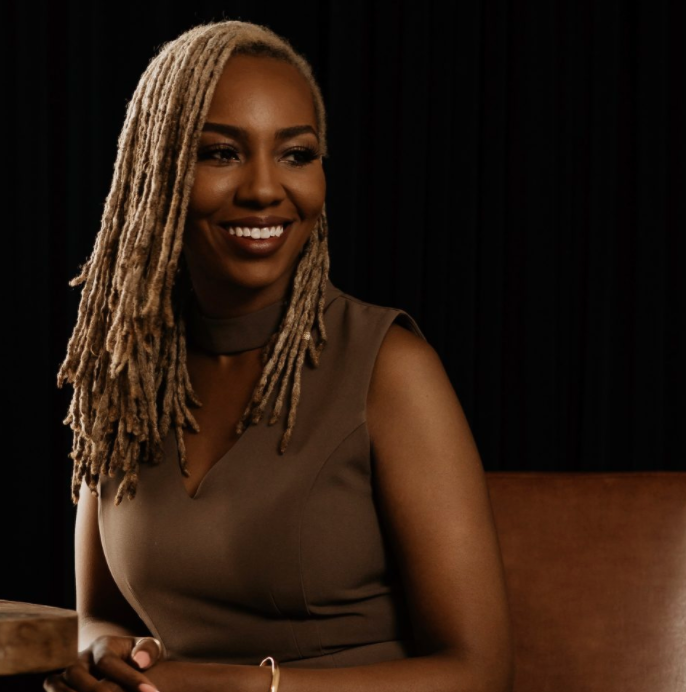 Opal Tometi joins ILFI Board
SEATTLE, January 26, 2021 /3BL Media/ – Opal Tometi has joined the Board of Directors for the International Living Future Institute, the organization announced today. Known as an award-winning human rights defender and one of three women co-founders of Black Lives Matter, Tometi was recently named one of the most influential people of 2020 by TIME magazine. 
"Social justice has long been at the core of our programs, so we are thrilled to have Opal joining our board," said Anthony Guerrero, Board Chair of the Institute and Chief Real Estate and Sustainability Officer at Natural Resources Defense Council. "It is obvious that a future filled with Living Buildings must rest on a foundation of equity and inclusion for people too often pushed to the margins today."
The Institute's mission is to lead the transformation toward a civilization that is socially just, culturally rich, and ecologically restorative. The organization is best known for the Living Building Challenge, the world's most advanced, holistic performance standard for buildings.
"The Institute offers an important international vehicle to both advance social justice and grow the community of those committed to building a sustainable future," Tometi offered. "I am happy to serve on this Board and help extend the organization's reach and impact." 
In addition to the Living Building Challenge, the Institute operates a suite of programs such as Zero Carbon Certification, Declare, Just and the Living Products Challenge, which have been embraced by many of the world's leading companies, including Google, McDonald's, Microsoft, and Salesforce. For more information, visit https://living-future.org/.
About Opal Tometi 
Opal Tometi is one of the most influential human rights leaders of the century according to TIME magazine. As one of the three women co-founders of Black Lives Matter digital platform and chapter-based network, her name is etched in history. Hailed as a feminist freedom fighter, Tometi is respected for her track record of uniting communities, and for her thought leadership on race, immigration, and gender. In early 2019 she completed nearly a decade of service as the Executive Director of the Black Alliance for Just Immigration (BAJI), the first immigrant rights organization for people of African descent in the United States. Opal is a trusted advisor and serves on the board of  Atlantic Fellows for Racial Equity and the International Living Futures Institute. She has graced the cover of magazines because of her achievements and received numerous recognitions including an honorary PhD, being named most influential women of the century by USA Today, TIME Magazine, and Most Influential People by Forbes, Marie Claire, Glamour and Cosmopolitan magazines. Tometi was also honored by the City University of New York (CUNY) with a scholarship in her name to support immigrant students pursuing law degrees. In 2019 she also received the Coretta Scott King Center Award and Douglass 200 Award, and is currently featured in a video installation at the Smithsonian's National Museum for African History and Culture for her contributions in thought-leadership for the betterment of the diaspora. As the daughter of Nigerian immigrants, Opal has set her movement sights on an even bigger struggle: uplifting Black lives worldwide. In 2020 she founded Diaspora Rising, a new media and advocacy hub dedicated to strengthening the bonds amongst members of the global Black family. Additionally she's focused on other social enterprises. With nearly two decades as a human rights champion, she still feels her work has only just begun. Learn more at www.opaltometi.org. 
About the International Living Future Institute
The International Living Future Institute is a global nonprofit organization committed to advancing communities that are socially just, culturally rich, and ecologically restorative. The Institute operates the Living Building Challenge, the world's most ambitious, advanced, and holistic performance standard for green, resilient, and healthy buildings. It is also a hub for many other visionary programs that support the transformation toward a living future. The Institute believes that providing a compelling vision for the future is a fundamental requirement for reconciling humanity's relationship with the natural world and one another. Learn more at www.living-future.org.