CNH Industrial Brand Raven Is Encouraging the Next Generation of Engineers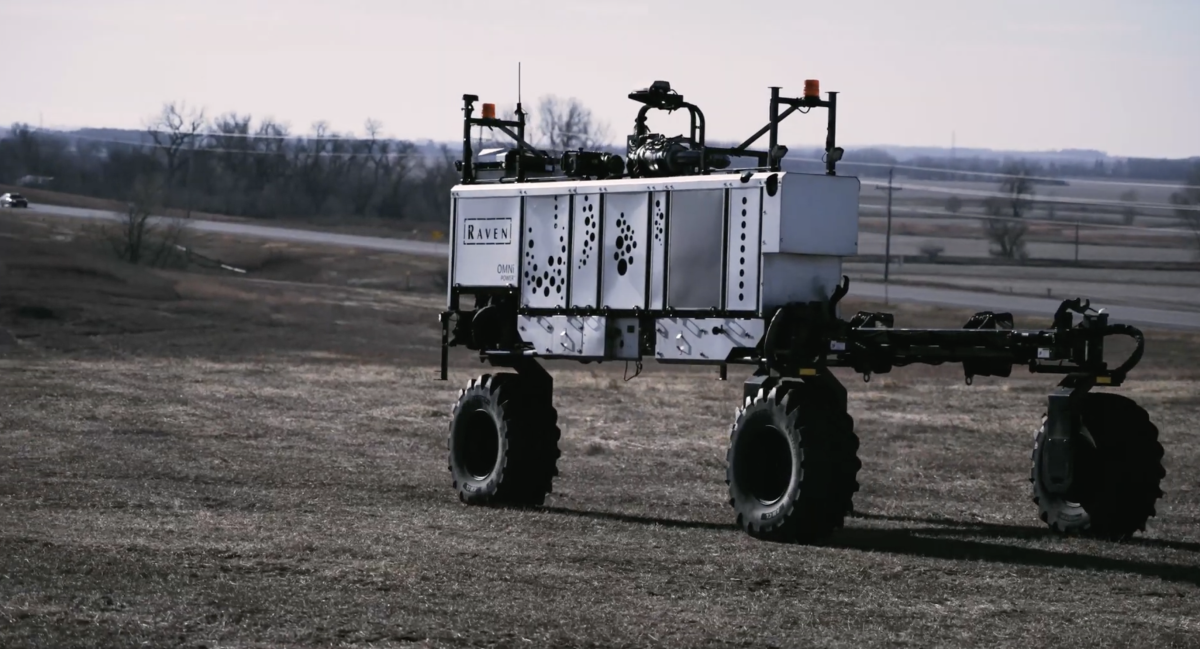 CNH Industrial brand Raven proactively invests in STEM education because it believes the need is great, and it believes it has excellent opportunities for students who are interested in STEM employment fields. 
As part of Raven's commitment to invest in STEM opportunities, the brand hosts Engineering Career Day, an annual hands-on learning experience designed to introduce high school students to the work Raven engineers do each day.
A group of over 40 students recently visited the Raven Innovation Campus in Baltic, S.D. for Engineering Career Day. They experienced breakout sessions, engineering experiments, and a hands-on tech showcase. They heard from engineers about work in Mechanical, Electrical, Data, and Software engineering.
Students were excited to see the event and learn more about what they can do in the engineering field. The day is designed to foster their interest in engineering — no matter which field they're drawn to — and it was a resounding success.
"Today showed me that there are many different types of engineering, and you can do something you like," said Kyle L., an Engineering Career Day Participant.
Engineering Team Lead Luke Pucket led a demonstration that showed students the importance of material properties in a product and how these materials can be affected by temperature. The project began by super-cooling a racquetball in liquid nitrogen. The attendees then discussed the material properties of the ball at room temperature — how it is rubbery, impact resistant, and tough — before Luke threw the super-cooled ball at the wall, where it shattered.
The demonstration was a hit with students, and it gave the group an opportunity to discuss material properties. Luke said the students had well thought-out questions and were eagerly participating in the discussion.
"Engineering Career Day is a great opportunity to share what a day in the life of an engineer looks like. We can encourage students in their studies to help emphasize that what they're learning now and what they learn in the future is incredibly important," Luke added.
The interaction between engineers and students creates a collaborative environment that allows for discussion that helps students understand more details about engineering.
The day concluded with a demo of Raven's groundbreaking technology, showing students the real-world impact of the work they will do as engineers.
Kelly Vanderwerff, Engineering Team Lead, also said:
"I love all the places my career has taken me. I've worked in an ultrasound image processing lab, a spacecraft test facility, a satellite image processing lab, and at a test farm. If you aren't sure where you want to go yet, there are really no limits to where and how you can apply an engineering degree."