Closing the Loop to Create a Circular Future
A Conversation with Kate Daly of Closed Loop Partners, Managing Director of the Center for the Circular Economy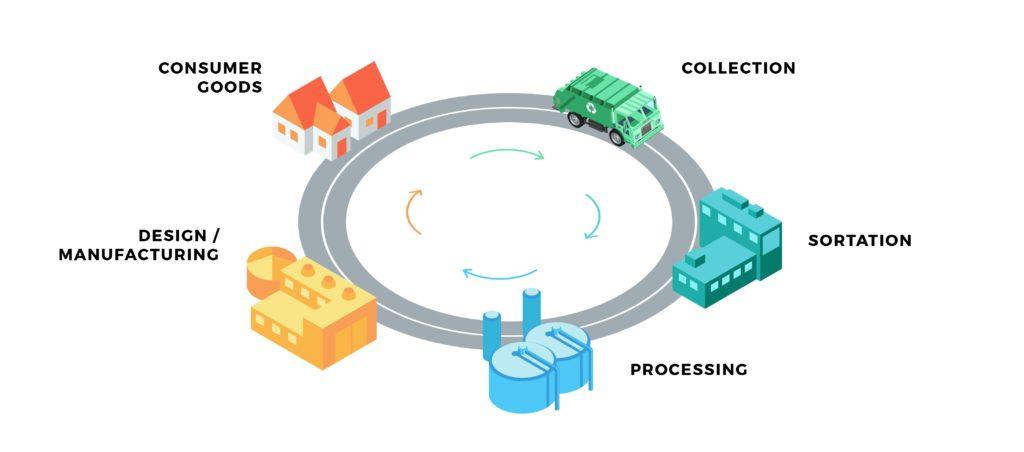 Closing the Loop to Create a Circular Future
With a population nearing 8 billion and an economy contributing to cascading impacts on the natural systems upon which our lives rely, the planet is buckling under the weight of humanity's influence. Fortunately, a movement is underway, challenging communities, companies, and governments to solve the waste challenge, eliminating the concept of solid waste altogether with a circular economy.
The investment firm Closed Loop Partners plays a central role in the transition to circularity, where waste is eliminated, and materials are continuously cycled back into the economy through product and process innovation. Kate Daly, Managing Director for Closed Loop Partners' Center for the Circular Economy, provides a window into the transition in the following conversation with PYXERA Global's Senior Editorial Coordinator, Lars Battle.
What is Closed Loop Partners and how do you see your approach leading to the needed change?
Closed Loop Partners is an impact investment firm that invests in the circular economy across multiple funding vehicles, driving a transition from our current linear take-make-waste economy towards a model of circularity that is regenerative and profitable. At Closed Loop we focus on touching each part of the value chain to have a holistic impact on the transition to circularity.
Closed Loop Partners is comprised of venture capital, private equity, credit funds, and an innovation center, focusing on emerging technology, new circular business models, and new circular business products. Our venture fund is focused on early stage businesses. Our credit fund, called the Closed Loop Fund, focuses on investing in infrastructure, and our partners/investors include all the major beverage companies and most of the major [Consumer Packaged Goods] companies: Coca-Cola, PepsiCo, Amazon, Walmart Foundation, and Unilever. The goal there is to accelerate improvements in infrastructure so that materials generated by these companies can be captured in the value chain and then brought back for multiple stages of their life as a valuable commodity.
I manage the Center for the Circular Economy, Closed Loop Partners' innovation center. We focus primarily on pre-competitive collaboration among major brands that are all trying to solve similar material challenges. They all need to identify ways in which their packaging or products can get through the infrastructure in a way that the lifecycle is extended and circular.
Continue reading on PYXERAGlobal.com