Climate Change and the Energy Transition at Enbridge
Climate Change and the Energy Transition at Enbridge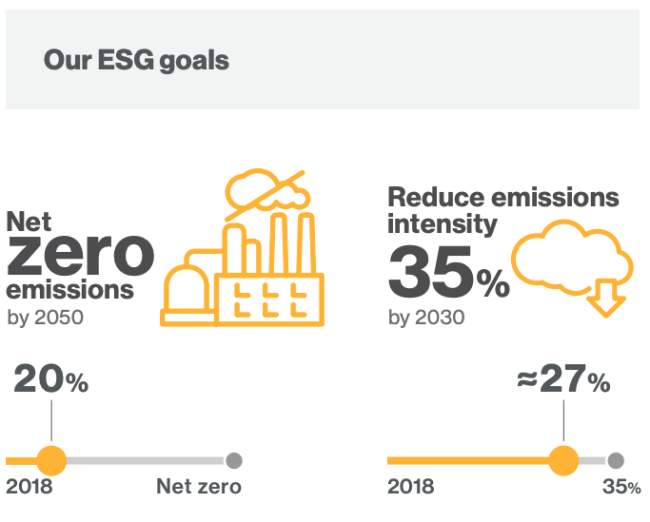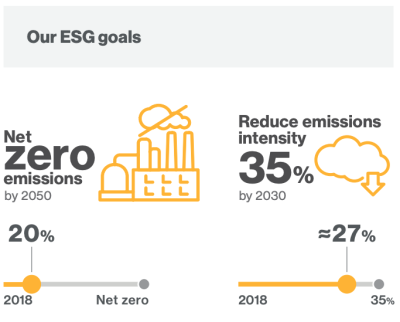 Tuesday, August 16, 2022 - 12:00pm
As the world's population grows and more people are lifted out of poverty, society faces a dual challenge—meeting the increasing global need for affordable, reliable energy, while reducing GHG emissions to address the pressing threat of climate change.
While renewable energy holds tremendous potential and is growing quickly, there simply won't be enough of it to quickly meet global emissions targets and satisfy energy demand. The reality is the energy systems require time to transition, particularly to achieve the degree of change necessary to address climate change.
Yet, we believe that reducing global emissions and transitioning to a lower-carbon economy are non-negotiable. What's required is innovation across the entire energy value chain—to introduce cleaner oil and gas into the energy mix, to reduce the emissions of existing processes, to turn promising technologies into scalable solutions, to re-purpose existing infrastructure, to invest in new lowcarbon infrastructure—while building the energy systems that the future requires.
Enbridge's long-term success depends on our ability to meet society's dual challenge—to deliver more energy in new and better ways for a low-carbon future. Our strategy is well advanced, and focused on:
Gradually, but deliberately, transitioning our asset mix
Reducing GHG emissions from our operations on a net basis (net zero)
Investing in wind, solar, hydrogen, renewable natural gas (RNG) and carbon capture utilization and storage (CCUS)
Being a differentiated energy service provider
We're taking action on our own and together with partners inside and outside the energy sector, who share our commitment to bridging to a cleaner energy future.
In 2020, we set a target to eliminate GHG emissions from our business on a net zero basis by 2050, along with an interim target to reduce the intensity of GHG emissions from our operations by 35% by 2030.1 These targets were grounded in science and aligned with the goals of the Paris Agreement to keep global temperatures well below 2 C above pre-industrial times while pursuing means to limit the increase to 1.5 C, and we continue to work with experts to develop appropriate standards for our sector.
We have integrated these targets into our plan. For example, our investment review process requires a path to net zero or we won't invest. We have already identified multiple pathways to achieving our goal—modernization and innovation, self-powering our assets, investing in renewables and low-carbon infrastructure, and procurement of low-carbon power—with the intent to use offsets and carbon credits only as necessary to balance residual emissions.
As Enbridge developed its emissions reduction targets, we modeled financial implications associated with multiple pathways and scenarios to achieving our goals, which gave us the comfort we needed to make our commitments. This multiple pathway approach allows us to shift our reduction strategy based on the nature and pace of technological innovation and public policy. We are monitoring signposts closely—including electric vehicle market penetration, coal to gas switching, and renewable cost competitiveness—and working to ensure that public policy initiatives aimed at energy transition are both effective and efficient.
In 2021, business units developed more detailed plans for meeting our 2030 emissions intensity target. We built a prioritization framework and a marginal abatement cost curve to drive efficiency into our processes and investments. We have worked hard to integrate budget and long-range forecast processes to ensure financial and emissions performance are aligned.
We have confidence in our net zero roadmap, despite heightened uncertainty inherent in a longer timeframe. While the reduction pathways dimensioned here are illustrative and subject to change along with policy and technology innovation, they provide a strong basis for our net zero roadmap. Today, offsets comprise approximately 25% of our net zero roadmap. Yet, as we prioritize efforts to reduce emissions along other pathways, we expect that the percentage of offsets required to achieve net zero will decrease over time.
1 GHG emissions included within our target are from assets over which we have operational control (Scope 1 and Scope 2 emissions). Scope 1 GHG emissions result directly from our operations. They include, for example, emissions from combustion in compressors, boilers or vehicles, as well as emissions from processing equipment (i.e., fugitive and venting emissions). Scope 2 GHG emissions result from the electricity we consume.