Climate Action - Ericsson's Supply Chain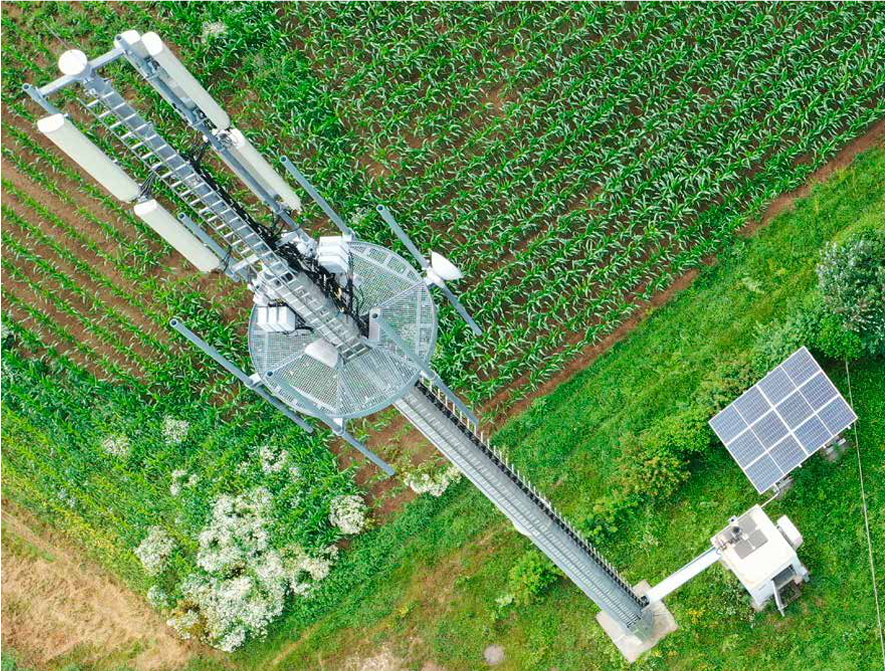 Ericsson and Deutsche Telekom have partnered to bring solar panels to a RAN network site. Image source: DFMG Deutsche Funkturm GmbH.
Originally published in Ericsson's 2021 Sustainability and Corporate responsibility Report
Ericsson is actively working to reduce emissions in its supply chain. In 2021 Ericsson supply chain emissions totalled 2.6 Mtonnes of CO2e and corresponded to 8% of Ericsson's total carbon footprint.
In 2020, Ericsson set a target to engage with 350 of its high emitting and strategic suppliers – responsible for 90% of Ericsson's supply chain emissions – to set their own 1.5°C-aligned climate targets by 2025. In addition to the long-term commitment, this would also mean that the suppliers in scope must reduce their operational emissions by half by 2030. By the end of 2021, 121 suppliers had set such targets, which is in line with the Company's outreach target.
Ericsson also set a new target in 2021 to cut supply chain emissions by 50% by 2030 from a 2016 baseline, aligning reductions in the supply chain with the Company's Net Zero ambition. The results of this work will directly support Ericsson's customers, many of which have shown a commitment to decarbonizing their purchased portfolio carbon footprint.
In addition to the work with reducing direct emissions from first-tier suppliers, Ericsson also aims to meet its supply chain decarbonization goals though other measures. These include further strengthening the Company's approach to design, sourcing of raw material, country level energy emission factors, material substitution, use of recycled material and method of die casting, among others.
Decarbonization of product transportation is a particularly important strategic part of the overall supply chain emissions. In 2021, Ericsson focused its efforts in this area on optimizing processes, driven by digitalization of the supply chain data aiming to improve transportation planning and to reduce emissions. To achieve this, Ericsson has developed and started to deploy a transport management tool with the aim to have full end-to-end CO2e reporting and target tracking for product transportation.
Furthermore, in 2021, an internal shadow carbon price of 100 EUR/ton CO2 was launched as a pilot for part of the product transportation process in order to internally visualize the cost of carbon emissions.