Charging Gets a Boost From Ridesharing EVs
Charging Gets a Boost From Ridesharing EVs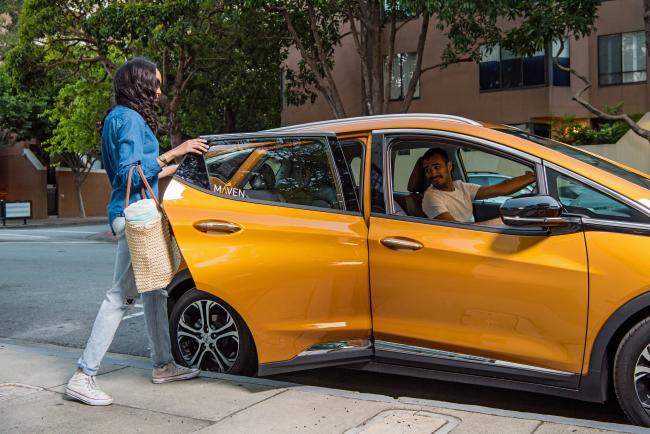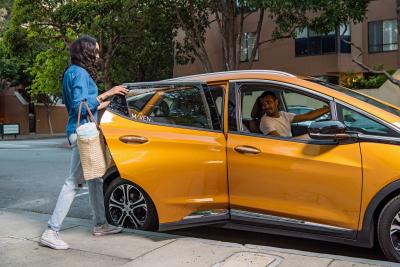 Wednesday, October 11, 2017 - 9:15am
It's a classic chicken-and-egg scenario: buy an EV once there is a lot of charging infrastructure and build EV charging infrastructure once there are a lot of EVs.
General Motors, a company who believes the future is electric, is helping to jumpstart the opportunity. Through its Maven brand, GM began integrating EVs into ridesharing applications throughout California about eight months ago. Now about 160 Chevrolet Bolt EVs are the road with gig drivers, resulting in 2 million carbon-free miles driven, enabled by more than 20,000 DC fast-charging events.
These gig workers in select Maven markets make their living or side income through ridesharing services such as Uber or Lyft, or delivery services such as GrubHub or Instacart. They rent the Bolt EV on a weekly basis – a car uniquely capable for the job given its EPA-estimated 238 mile rating and ability to get about 160 miles of range from an hour of DC fast charging. Maven pays for the electricity as a catalyst for adoption and includes insurance and maintenance in the price.
The drivers, with their high-mileage duty cycles, use DC fast charging stations for 95 percent of their charges. The proliferation of public fast charging helps drive and demonstrate demand, while their trip data unlocks valuable insights into where additional charging stations should be placed.
GM continues to receive positive feedback on these drivers' move to electric. They report the car being quick, cool, quiet and a conversation piece for their riders getting into them. People say, "What is this?" versus talking about the weather.
Although there is speculation on what's to come 3 to 5 years down the road in terms of the future of personal mobility, there is transformation already underway on the nation's streets today. 
Still, accelerating toward broad EV adoption and needed charging infrastructure is a team sport.
"We need to bring various constituents together – city planners, municipal sustainability officers, parking providers, and electric utilities – in a way that accelerates EV adoption and requisite charging infrastructure," said Peter Kosak, GM's executive director of urban mobility. "The opportunity to sharply increase carbon-free miles and grow the nation's EV charging infrastructure is here."