Ceres Celebrates California Policy Shifting Corporate Fleets to Zero-Emission Vehicles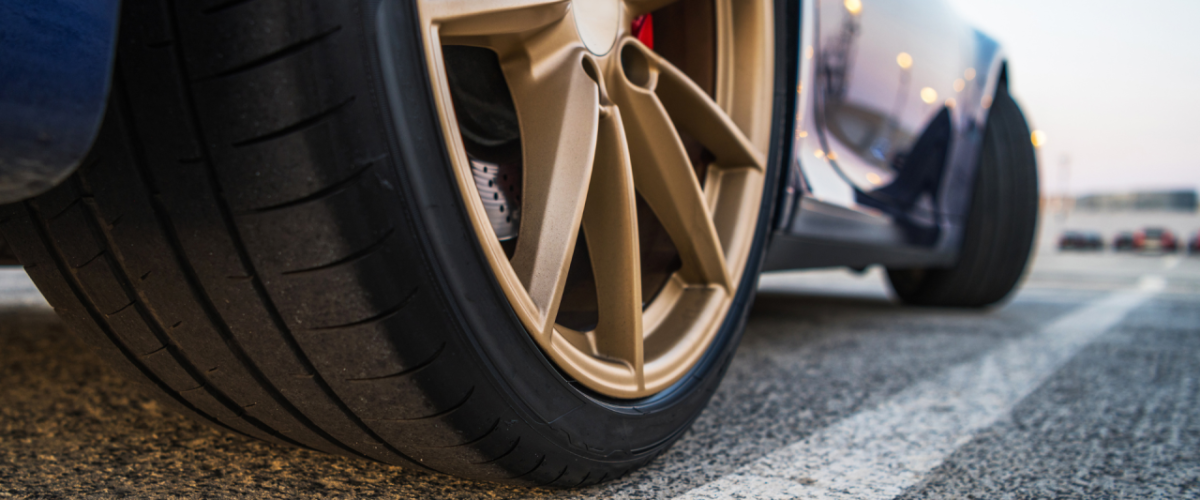 April 29, 2023 /3BL Media/ - Ceres and its company and investor partners applaud the California Air Resources Board for adopting the Advanced Clean Fleets rule, an ambitious and balanced approach to transitioning fleets well-suited for vehicle electrification to zero-emission models over time.
The ACF rule complements other California clean transportation policies that increase the availability of zero-emission vehicles by requiring major commercial fleets operating in the state to deploy them at increasing rates in the coming years.
As companies increasingly seek access to zero emission vehicles that reduce fuel and maintenance costs, several large businesses have supported the ACF rule. The policy will help companies meet their climate goals throughout their supply chains and strengthen the U.S.'s role as a global leader to attract clean transportation investment.
"At eBay, we believe we have an urgent and important responsibility to mitigate the impact of climate change," said Renée Morin, chief sustainability officer at eBay. "Moving to clean vehicles is a critical part of achieving our climate goals. That's why we support the Advanced Clean Fleet rule to help get more clean trucks on U.S. roadways and help minimize the impact of transporting and shipping the goods sold on our platform."
"IKEA USA is committed to 100% zero-emission home deliveries by 2025. To achieve our vision for a clean transportation future, we need smart policies to help accelerate the availability of and access to zero-emission vehicles of all types and sizes. An ambitious Clean Fleets program is a critical policy that will move us closer to our climate goals, reduce air pollution, and build a cleaner economy" said Steven Moelk, fulfillment project implementation manager, zero-emission delivery at IKEA.
"Avocado Green Brands is proud to be the first mattress company to become carbon negative across all our operations by offsetting more emissions than the company generates. But we know that carbon offsets are a band-aid and not a long-term solution to climate challenge. That's why we support ambitious policies like California's Advanced Clean Fleets rule that will help accelerate the shift to zero-emission vehicles and drive their uptake by the fleets we partner with to deliver our products—which in turn will help us to reduce emissions without offsets" said John Davies, senior director, brand editorial and sustainability at Avocado Green Brands.
"An Ambitious Clean Fleets program is vital to meeting our climate goals and keeping the U.S. economy competitive. But perhaps most importantly for our Dignity Health hospitals: this regulation will improve public health and reduce health costs. This is especially true for vulnerable, low-income and BIPOC communities that live near major transportation hubs. Getting more clean trucks on our roads will reduce respiratory illness and hospitalizations and decrease the health sector's carbon footprint that's attributed to the supply chain" said Rachelle Wenger, system vice president for public policy and advocacy engagement at CommonSpirit Health.
Transportation is the nation's leading source of climate pollution and a major source of deadly air pollution that causes heart and lung disease, most severely hurting low-income communities and communities of color located near major roadways and freight centers. Reducing public health impacts and meeting national and state climate goals will require widespread adoption of zero-emission vehicles of all types.
The ACF rule sets different standards for different types of vehicles, but ultimately will require high-priority fleet operators to transition to 100% zero-emission vehicles everywhere feasible by 2045 and begin purchasing them for some operations as soon as next year. The rule allows for flexibility to account for potential challenges, including those related to infrastructure deployment and vehicle delivery delays.
In addition, ACF requires all new truck sales in California to be zero-emission models by 2036.In 2022, more than 45 companies, investors, and institutions signed a letter organized by Ceres and sent to CARB calling for the adoption of an ambitious version of the ACF rule.
"Adopting a strong standard for commercial vehicle fleets is necessary and feasible and doing so will generate significant climate, economic, and public health benefits across the country," the letter said.
The ACF rule is especially valuable to companies that have set ambitious climate targets throughout their supply chains or that do not operate their own fleets by ensuring their suppliers and contractors are also adopting zero-emission vehicles.
The finalization of the policy caps a years-long process of policymaking in California to accelerate the shift to clean vehicles, charting a path for the rest of the U.S. CARB previously adopted the Advanced Clean Trucks and Advanced Clean Cars II rules, which together set increasing sales targets for zero-emission passenger and commercial vehicles over time. Each has been adopted by several other states with strong support from major U.S. businesses.
"Widespread adoption of zero-emission vehicles will benefit the climate, public health, and the bottom lines of companies," said Alli Gold Roberts, senior director of state policy, Ceres. "The Advanced Clean Fleets rule is a crucial policy that will complement others already adopted by California to ensure the benefits of clean vehicles are felt throughout the economy and in communities across the state. We applaud the California Air Resources Board for the thoughtful design of this policy, celebrate its finalization today, and encourage other states to follow this bold example and share in its many benefits."
About Ceres
Ceres is a nonprofit organization working with the most influential capital market leaders to solve the world's greatest sustainability challenges. Through our powerful networks and global collaborations of investors, companies and nonprofits, we drive action and inspire equitable market-based and policy solutions throughout the economy to build a just and sustainable future. For more information, visit ceres.org and follow @CeresNews.
Media Contacts: Helen Booth-Tobin
Download the attached file(s):