Celebrating Women at IP: Chiara Notargiacomo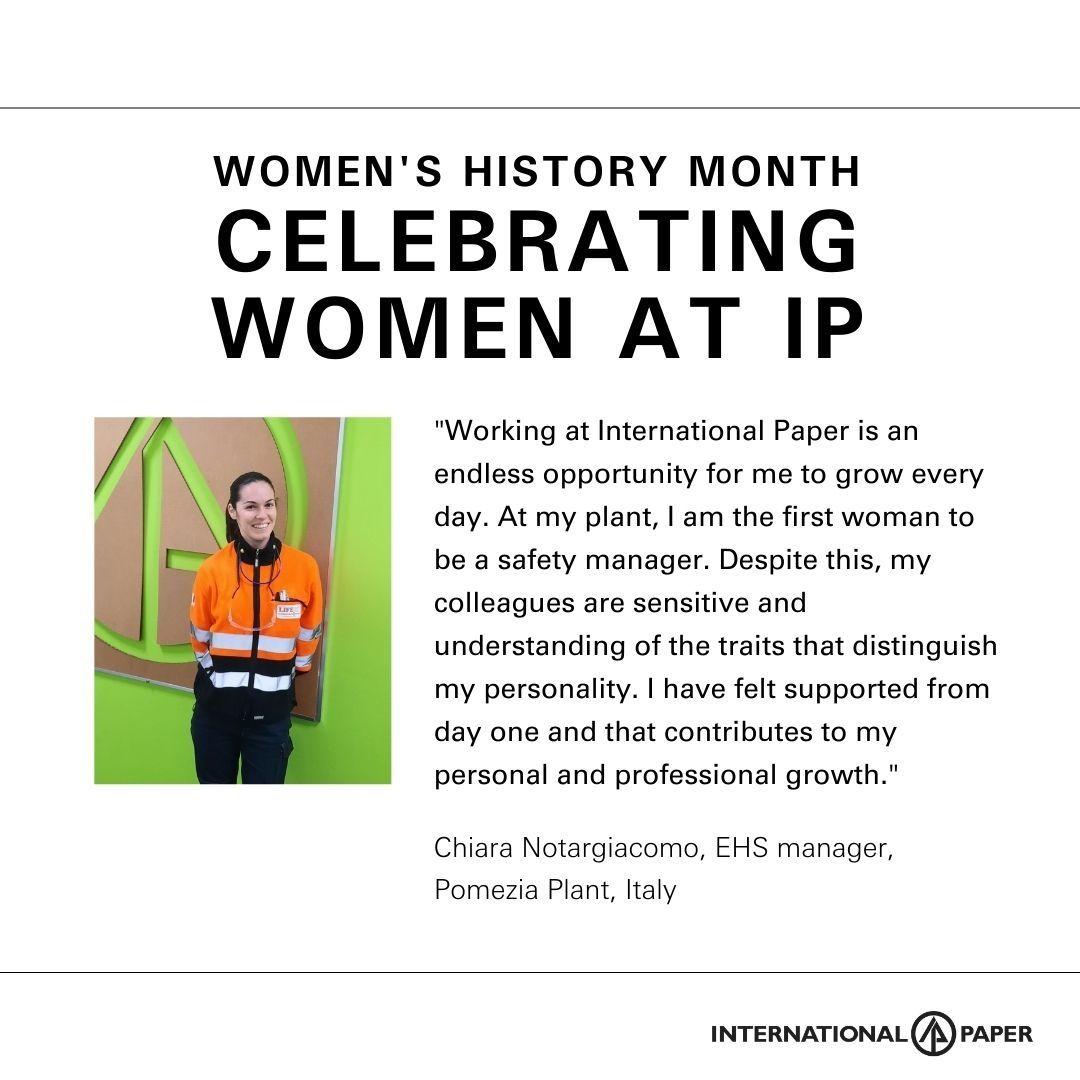 Meet Chiara Notargiacomo, EHS manager, Pomezia Plant, Italy. Chiara, like all women at IP, provides valuable insight and a unique perspective to our organization.
About International Paper
International Paper (NYSE: IP) is a global producer of planet-friendly packaging, pulp and other fiber-based products, and one of North America's largest recyclers. Headquartered in Memphis, Tenn., we employ approximately 39,000 colleagues globally who are committed to creating what's next. We serve customers worldwide, with manufacturing operations in North America, Latin America, North Africa and Europe. Net sales for 2022 were $21.2 billion. Additional information can be found by visiting InternationalPaper.com.