Celebrating a Decade of Community Connection in Historic Cleveland
PNC Fairfax Connection provides free programs and resources to advance the hopes and dreams of residents of all ages.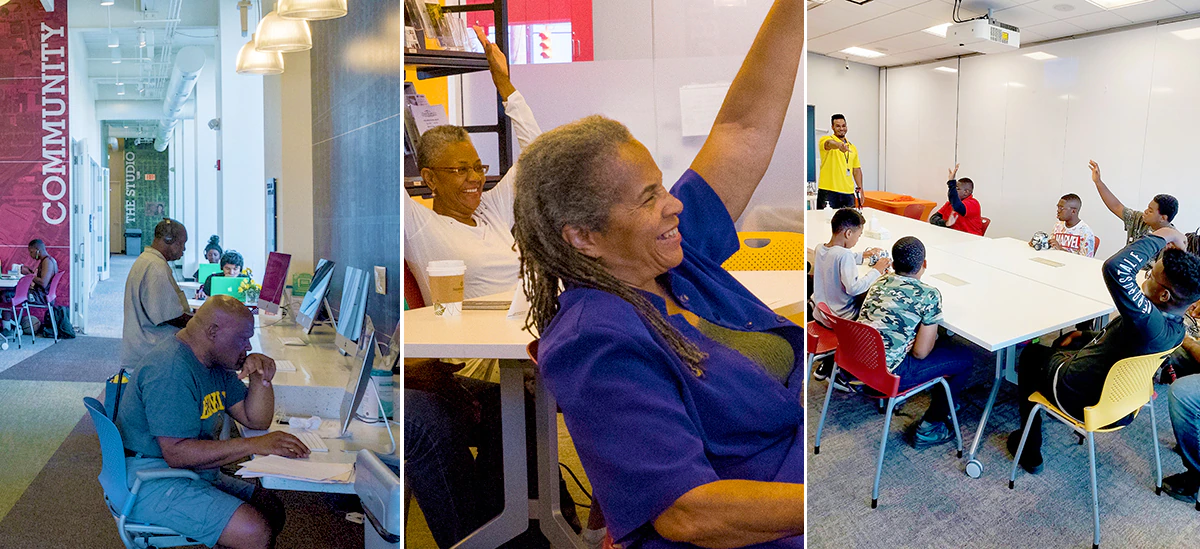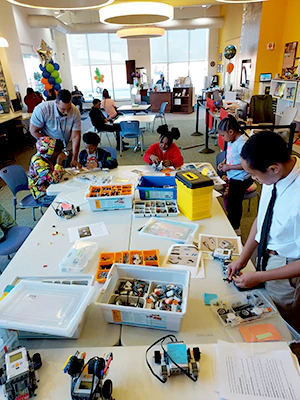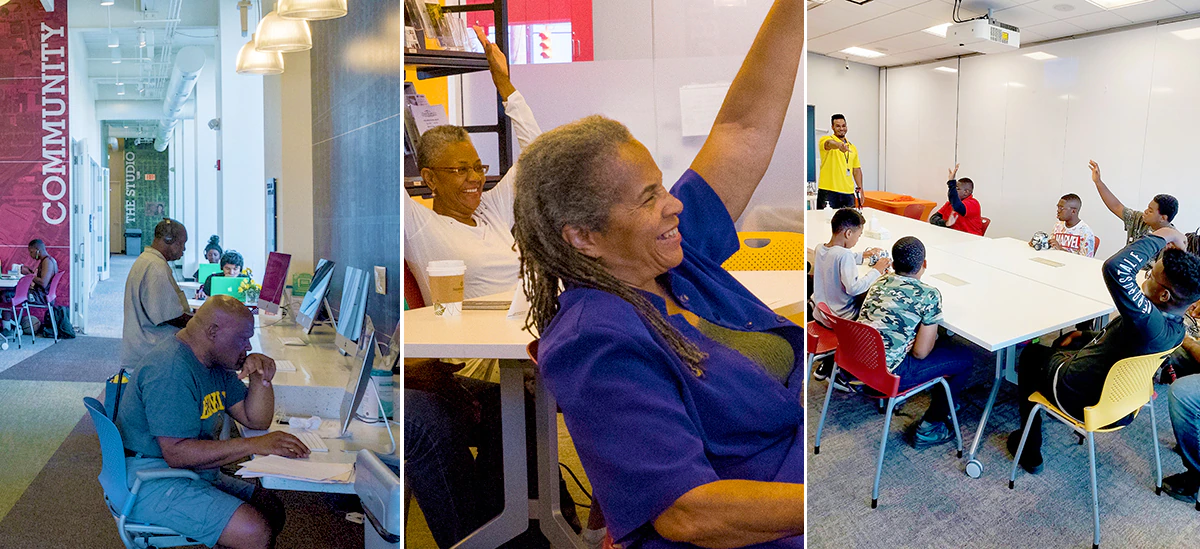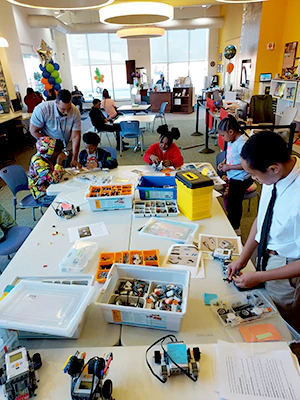 When Daniel Lewis walked through the doors of PNC Fairfax Connection with his grandfather as a 15-year-old, he didn't know how that first visit would shape his passion for cooking and lead him onto a path toward the culinary career of his dreams.
"I originally went there for a Photoshop class but saw they had a Kids in the Kitchen class, and I decided to participate," recalls Lewis, now 25 and a chef at a local Mediterranean restaurant in the Cleveland area. "I enjoyed the class so much that I kept coming back, and it became a second home to me."
Lewis and his grandfather were two of the first community members to use the free resources at the PNC Fairfax Connection, which marks 10 years of serving the historic Fairfax neighborhood in Cleveland.
More Than Just a Bank
PNC established the resource center in the predominately Black neighborhood with six areas of focus – technology, health and wellness, special events, financial literacy, general education and youth programming.
One of the newest youth programs focuses on robotics for middle-schoolers.
"We have an amazing team of African American scientists that join us weekly to teach our younger members about robotics and other STEM-related lessons," says Traci Mitchell, executive director of PNC Fairfax Connection. "It's a beautiful thing to see the students learning from scientists who look like them and watch them imagine themselves in those roles."
Mitchell says the center's mission is to provide programs and courses that help high school- and college-age members succeed, support adults in their career aspirations and provide digital and technological connectivity to all generations.
"We want to connect every individual and family to services, arts and cultural programs, career opportunities and more throughout greater Cleveland," Mitchell explains. We want to offer a way for members of the Fairfax community to interact with the bank in a much different way that isn't transaction based. We want people to come in and get to know PNC as more than just a bank."
Though no banking goes on at PNC Fairfax Connection, the center provides resources that help community members think about their overall financial wellness through financial education workshops, resume building, skill development and other career advancement opportunities.
"The chance to build a new relationship and to invest our resources, our talent, and our time, all seems to have made an impact on the community," says Pat Pastore, regional president of the Cleveland market at PNC. "All of this work has created a new level of trust and collaboration. When the community succeeds, PNC succeeds as an organization."
The Fairfax Legacy
Cleveland's Fairfax neighborhood, which is more than 90% Black with a population just over 5,000,1
holds a rich American history as home to notable greats such as Harlem Renaissance poet Langston Hughes, Olympic gold medalist Jesse Owens and actor Dorothy Dandridge, the first African American nominated for an Oscar. The neighborhood also was a frequent stop of the Rev. Martin Luther King Jr. during the civil rights movement.
Karamu House, the oldest African American theater in the nation, also sits within the Fairfax community, and PNC has cultivated a strong relationship with the theater through sponsorships over the years.
Though the neighborhood is a bastion of history and culture, it has seen its share of challenges. The median income for Fairfax residents is $17,456 compared to Cleveland's $32,053.2
Combating Dreams Deferred
PNC established Fairfax Connection with a vision to advance the hopes and dreams of everyone in Fairfax and surrounding neighborhoods – some dreams that could have been "deferred."
As Hughes wrote in his poem "Harlem," those dreams can dry up like a "raisin in the sun." 3
"The neighborhood is historic, but I can remember when it was more prone to poverty and violence," Lewis says. "As a kid, I could see the impact Fairfax Connection had on the community. And as an adult, I'm glad I can be part of the community's revitalization. We have access to free resources to help us continue our dreams."
Lewis' connection to the center remains. He currently teaches young people in the same cooking class that he began attending as a teen a decade ago.
"We are proud to celebrate 10 remarkable years of positive impact within the community and surrounding areas, and we marked the occasion with a series of member events throughout 2022 that culminated with our annual celebration event. I'm glad we could show our appreciation to the community," says Mitchell. "We are looking forward to continuing to build great relationships and serving this community for years to come."
[1] https://www.city-data.com/neighborhood/Fairfax-Cleveland-OH.html
[2] https://www.city-data.com/neighborhood/Fairfax-Cleveland-OH.html
[3] https://www.poetryfoundation.org/poems/46548/harlem