Carolyn S. Berkowitz Appointed New President and CEO of the Association of Corporate Citizenship Professionals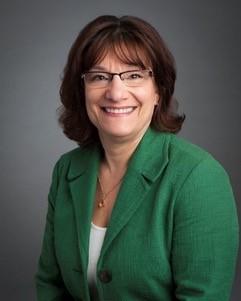 WASHINGTON and ORLANDO, Fla., March 8, 2018 /3BL Media/ - The Association of Corporate Citizenship Professionals (ACCP) has announced the appointment of Carolyn S. Berkowitz as their new President and CEO.  Ms. Berkowitz will assume responsibilities on July 2, 2018 and will succeed Mark W. Shamley, who had served as President and CEO since August of 2007.
Ms. Berkowitz is an accomplished Corporate Citizenship professional. Having led CSR efforts at Capital One, she re-envisioned Capital One's corporate philanthropy focus and led a team of 35 CSR professionals to develop and execute a $450 million, ten-year strategy to prepare low- and moderate- income people for future success. Prior to Capital One, Ms. Berkowitz worked with America's Promise, Points of Light Foundation and the American Association for Adult and Continuing Education.
Most recently, Ms. Berkowitz has served as a Partner at Mission Partners, a consulting firm dedicated to guiding non-profits, foundations and socially responsible corporations in realizing their greatest social impact. She will continue to serve on its Equity Advisory Board, an initiative that she championed, through 2018.
Ms. Berkowitz is the co-author of "Employee Engagement in the Community – A Winning Formula," published in People and Strategy Magazine, Society for Human Resource Management. She was twice named among the "100 Most Influential Business Leaders" in Washington, DC by the Washington Business Journal, and earned the Washington Area Women's Foundation's Visionary Award in 2015 after serving as Board Chair from 2013-2015 and Board member since 2006.  Ms. Berkowitz also serves as a member of the Virginia Community College Board as an appointee of Governor Terry McAuliffe.  Additionally, she was named by former HUD Secretary Donovan as a US Delegate to the United Nations Conference on Sustainable Development
"I'm delighted to welcome Carolyn as ACCP's next CEO," said Mark W. Shamley. "She brings visionary leadership and instant credibility as a senior corporate citizenship executive. With our profession rapidly evolving, Carolyn brings depth of knowledge about where we've been, but more importantly, where we're headed." 
"The corporate citizenship function has become integral to creating social and business value." said Laura Coy, ACCP Board Chair. "Mark has successfully led ACCP to serve and elevate our profession and has ACCP well-positioned for growth. We are grateful to Mark and thrilled to welcome Carolyn as our next leader, working closely with our board, staff, and ACCP membership to evolve and innovate the field."
"Corporate citizenship has never been more relevant than in today's rapidly changing world," said Carolyn Berkowitz. "I'm looking forward to building on the incredibly strong foundation that Mark created, and excited to work with the talented board, staff, and membership to advance ACCP's bold vision and meet the escalating demand for impactful corporate citizenship."
While not officially taking the helm until July, Ms. Berkowitz will be at ACCP: The Conference in Portland in March to meet members and to gain insight on how ACCP can further support their efforts. Ms. Berkowitz will be located in the Washington, DC area. The organization will expand its footprint with operations in Northern Virginia, South Carolina, Michigan, and Florida.
Corporate Citizenship professionals will continue to shape the future of business and its relationship with society.  With Ms. Berkowitz's leadership, ACCP will continue to be the trusted resource for Corporate Citizenship professionals seeking to meet the challenges of serving both their companies and society.
About ACCP: Founded in 2005, ACCP is the sole membership-based organization chartered to champion the Corporate Citizenship professional. ACCP connects members to information, peers and resources and cultivates educational opportunities that promote better stewardship of corporate resources to magnify social and business impacts. For more information on ACCP, please email Maryann Fiala at maryann@accprof.org or visit www.accprof.org.
                                                                                  ###
Contact Information:
Maryann Fiala                                                      
maryann@accprof.org
407-930-5639