Capital One Jumps 30 Spots in Best Adoption-Friendly Workplace Ranking
Capital One Jumps 30 Spots in Best Adoption-Friendly Workplace Ranking
Dave Thomas Foundation for Adoption ranks Top 100 employers annually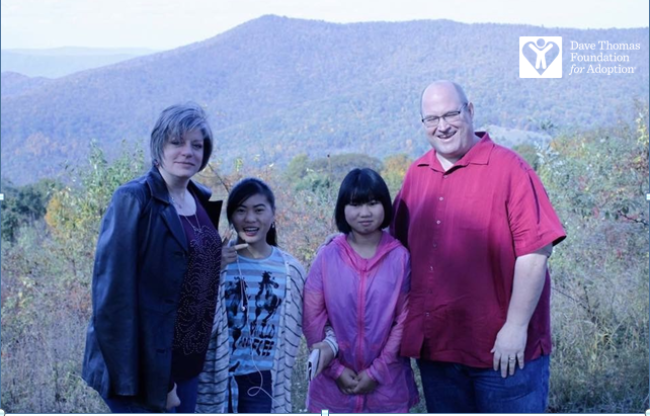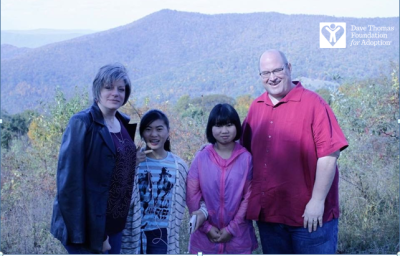 Thursday, November 9, 2017 - 11:00am
Each year the Dave Thomas Foundation for Adoption recognizes the nation's employers that offer the best adoption benefits to employees.
This year, Capital One jumped 30 spots on the list to take over as the #2 company in the country. Today we share the story they submitted from a family grateful for the benefits that allowed them to expand their family.
After an 11-year journey, in 2016 Jeff Fulford, Compliance Advisor Senior Manager, and his wife adopted daughters, Anna and Fei-Fei, from China.
"We finally met our daughters on March 28, 2016, our "Gotcha Day", as it is called in adoption circles. There were still tons of documents to fill out and appointments to keep but we had our daughters and that was all that mattered. We spent another two weeks in China, getting to know our girls better and finalizing the adoption with the Chinese officials in Guiyang, and the American Consulate in Guangzhou. We arrived back in the United States on April 9, 2016 and were met by good friends at the airport. On April 14, we had a big birthday party for both Anna and Fei-Fei (they were given the same birthday to align with when they were found). On that day, they turned 14 and 12. At 14, China no longer makes a child eligible for adoption, so we brought our Anna home just in time!
It has been an amazing journey so far and I know it will continue to be so. There has been tons of laughter and some tears as we learn how to be a family. My daughters are two of the bravest people I know. I cannot even imagine leaving everyone and everything you know for the chance to have a family. I loved them before I knew them and I love them more every day! 
I would be remiss if I didn't mention how amazing Capital One has been throughout the whole process. Our adoption reimbursement benefits and time-off benefits are world-class and were such a blessing to me and my family. Our HR department patiently walked me through the benefits, made sure I not only understood them, but helped me complete the steps I needed to receive them. They even went so far as to monitor and ensure that the reimbursement hit my pay correctly, becauase it was for two children instead of one. That's truly 'Excellence' combined with 'Doing the Right Thing' (Capital One's core values.)"
The Dave Thomas Foundation for Adoption is committed to dramatically increasing the number of adoptions from foster care. However, the Top 100 Best Adoption-Workplace survey recognizes employers who offer benefits for any type of adoption.
To learn more about the Foundation's mission, visit davethomasfoundation.org