The Capacity Commons
Leverage Online Tools to Engage Pro Bono Resources and Build Capacity for Your Organization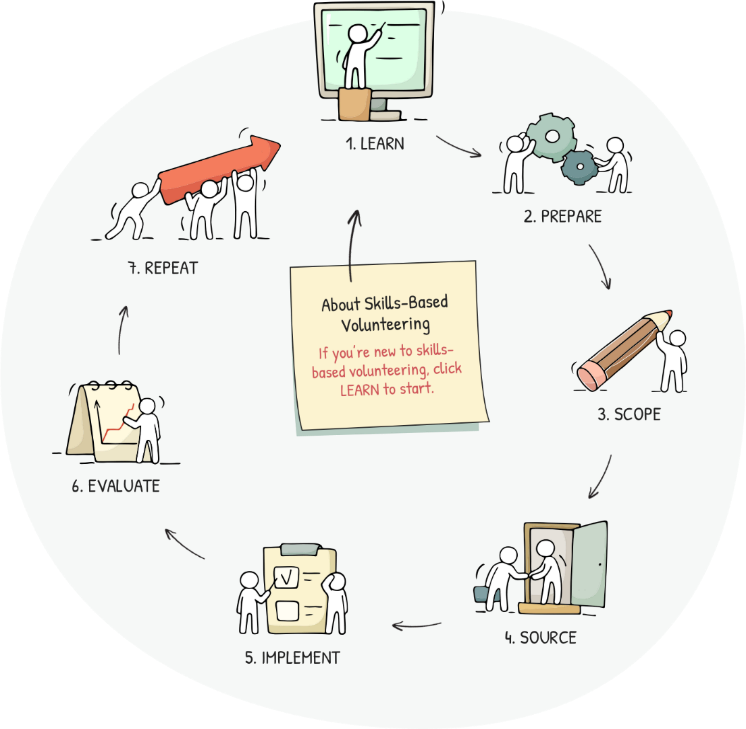 The social sector capacity gap is real. There are more than 1.6 million nonprofits operating across the United States alone, making up 10 percent of the national workforce and engaging an estimated 63 million volunteers. As critical as these organizations are to our economic and social fabric, they often face a challenging funding environment to support critical infrastructure and growth needs, with few options to build them. Unlike their counterparts in the private and public sectors, social sector organizations are commonly limited in their ability to invest in sustaining functions such as strategic planning, leadership development, technology, and human resources. Indeed, nonprofits spend an average of between two to eight percent on these critical functions while the private sector spends 20 percent or more.
One emerging, and increasingly popular, option to address this gap is skills-based volunteerism, also known as 'pro bono,' both in-person and virtually. To date, more than 4 million professionals have raised their hand to volunteer their expertise via LinkedIn. The New York Times recently reported that digital volunteer platforms are showing double to triple digit increases in engaged citizens.
Enter Capacity Commons, a newly launched one-stop shop for skills-based volunteerism to address both the lack of access to pro bono resources and the know-how to effectively deploy them. The free online platform provides social sector organizations with resources, interactive tools, and a network to help them understand how pro bono service can best support their work, design and implement a skilled volunteer project, and measure the immediate and long-term impact of pro bono projects.
Continue reading on PYXERAGlobal.com