Sustainability Report 2018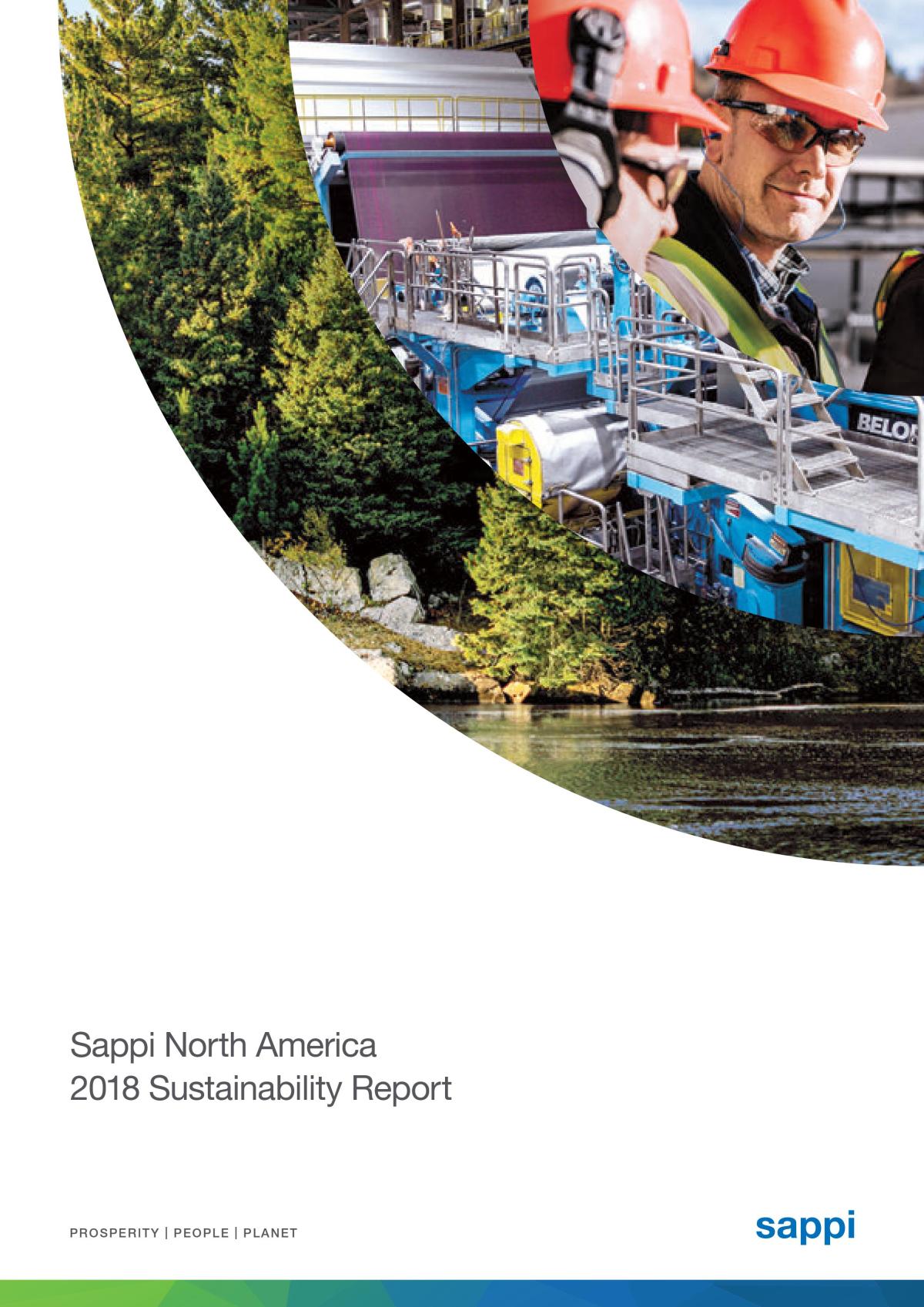 At Sappi North America, we recognize that strong, sustainable companies don't merely manage against quarterly financial targets — they invest in the people they employ, they make commitments to protect the planet from the wasteful use of natural resources, and they have a clear vision for achieving profitable growth and prosperity for current and future generations.
Since the release of our first Sustainability Report in 2011 we have consistently demonstrated a commitment to transparency, innovation and doing good - environmentally, socially and economically.
The three pillars of sustainability – People, Planet and Prosperity – remain core to our operations. We are committed to helping all our partners across the supply chain understand the true footprint of our business so that they can trust that when they do business with us, they are doing business with the leader in the industry.
The year was filled with transformation including the completion of a paper machine rebuild at Sappi's Somerset Mill, the development of a new packaging line, the launch of a new dissolving pulp product brand, Verve, and the introduction of a new sustainability leadership team. This team of experts is committed to maintaining a collaborative work environment and driving sustainability efforts with successful employee engagement. Together, they bring a diversified approach that will continue to strengthen Sappi's leading sustainability strategies and build a strong path toward solving the challenges of the future.
Highlights of our 2018 Sustainability Report include:
Excellent industrial safety performance with a Lost Time Injury Frequency Rate of 0.35 for the year—the lowest in Sappi North America's history.
Among the lowest carbon footprints in our sector, with just 0.38 tons of CO2 generated per ton of product made. In fact, over 75% of our total energy needs are derived from renewable resources like woody biomass.
100% of our wood and pulp is sourced in conformance with the Sustainable Forestry Initiative® (SFI) Fiber Standard and 58% is third-party certified under either SFI®, FSC®, PEFC™ or as part of a Point of Harvest program.  
Strong and innovative waste reduction initiatives, including reuse of byproducts to avoid landfill.  Looking at pulp mill operations alone, this year we reduced waste by 18 percent from our 2014 baseline.
We have our eye to the future, not only for the evolution of our business and products, but the impact that we will continue to have on our environment. We strive to find sustainable solutions to everything that we do, and we thank you, our stakeholders, for helping us along the way.
To learn more, download a PDF of Sappi North America's 2018 Sustainability Report here.
Content from this campaign