CRB I Horizons: Alternative Proteins
Manufacturers of plant-based and cell-based protein can look to the biopharma industry for guidance, where bioreactors, fermenters, ultra-filtration units and more are commonplace already. For example, the biotechnology industry has been growing animal cell cultures in large-scale bioreactors for decades. These same upstream processing principles can be adapted to the food industry to aid alternative protein manufacturers in refining and scaling their processing.
We know getting bigger doesn't happen overnight. Uncertainty reigns, and anticipating facility needs down the road poses a giant challenge. Without a clear picture of industrial-scale process or regulatory compliance, it's increasingly difficult to create a facility that can accommodate a company in the future.
Again, it helps to look to the biotech industry. At CRB, our teams have spent the last decade-plus applying the manufacturing lessons learned in the life sciences to spark commercial production of plant- and cell-based food. We know, for instance, that biotech provides a good template for design, but it must be right-sized for cell-based meat production. In particular, the fit and finish requirements that are typical of biopharma facilities may not be necessary in a food facility—an example of an area where creative engineers can find solutions to lower the cost of producing plant- and cell-based meats.
Defeating food insecurity on a global scale will take everything we have. The right product. The right innovation. The right investors. The right equipment. It will also demand trusted partners who can unite these assets within commercial-scale facilities so that equipment arrangements, processes and flows can change as the industry evolves, or as tastes and economies change.
Our Horizons: Alternative Proteins report, built on the inputs of 300 food industry leaders, explores how companies can bring efficient, safe, and affordable plant- and cell-based meat and seafood, as well as alternative dairy products, to consumers.
Videos from this campaign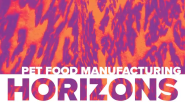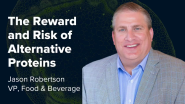 Content from this campaign