Bloomberg Impact Report 2022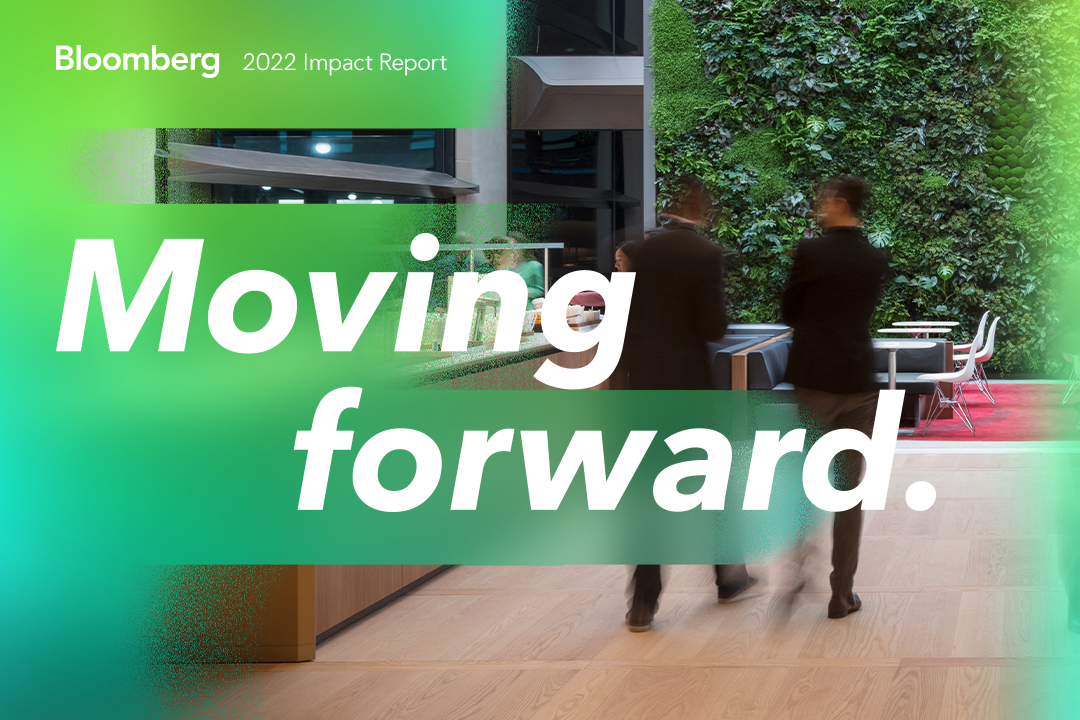 Bloomberg LP recently published its 2022 Impact Report, which outlines how the company continues to address climate change through its operations and products, philanthropy and collaborations with partners and industry peers. The report also provides details on how Bloomberg continues to invest in an increasingly diverse workforce, and drives change on critical social issues.
The report highlights Bloomberg's efforts to build significant momentum in the lead up to the UN climate change conference (COP27) and how the company, along with Bloomberg Philanthropies, are leading industry initiatives to transition the global economy to net zero and bring transparency to climate risk data. This in turn helps markets to better understand how climate can impact businesses and economies.
"The world is in transition, moving away from a past powered and polluted by fossil fuels and heading towards a future that runs on clean and renewable energy," said Michael R. Bloomberg, founder of Bloomberg LP and Bloomberg Philanthropies. "We aren't nearly as far along as we should be in order to avoid the worst harms of climate change. But the right tools and support can help companies and policymakers pick up the pace – and at Bloomberg, we're working harder than ever to provide them."
The Impact Report is third-party verified, and is in accordance with the CDP climate change questionnaire, as well as the GRI (Global Reporting Initiative) and SASB (Sustainability Accounting Standards Board) frameworks, and the recommendations of the Task Force on Climate-related Financial Disclosures (TCFD). The 2022 Impact Report can be viewed and downloaded at www.bloomberg.com/impact, along with the GRI Content Index, SASB Disclosures, and TCFD supplement.
Content from this campaign