CACI Named Washington Post Top Workplace for Eighth Consecutive Year
CACI Named Washington Post Top Workplace for Eighth Consecutive Year
CACI ranks 9th in the Greater Washington, D.C. area based on positive experiences expressed through employee surveys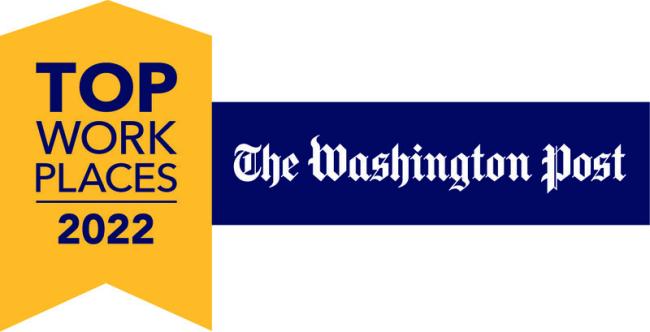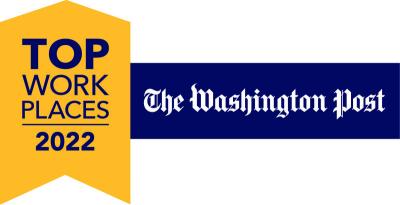 Wednesday, August 31, 2022 - 11:10am
RESTON, Va., August 31, 2022 /3BL Media/ - CACI International Inc (NYSE: CACI) announced that it has been ranked ninth on the Washington Post Top Workplaces for 2022 list in the Largest Companies category. This marks the eighth consecutive year that CACI has been included on the list for companies in the Washington, D.C. area, and the second consecutive year in the Top 10.
CACI has more than 7,000 employees in the Greater Washington Area, and values a flexible work environment while also providing every employee with a positive environment enabling individuals and teams to achieve their goals – both personal and professional. CACI employees are part of an innovative and inspiring culture that embraces career mobility and encourages professional growth at all levels. At CACI, employees contribute to critical enterprise and mission-driven work, cultivate impactful relationships, and develop in-demand skills by supplying technologies and expertise in support of national security.
Learn more about our positive employee culture, extensive capabilities, and invent your future with us.
The list names the top 200 companies in the Greater Washington, D.C. Area that have the highest ratings from their employees. Selection is based solely on employee feedback gathered through an anonymous third-party survey administered by research partner Energage, LLC, which measured several aspects of workplace culture, including alignment, execution, and connection.
John Mengucci, CACI President and Chief Executive Officer, said, "We are proud of the commitment and dedication our employees continue to demonstrate – to our customers, our company, and each other. Being a part of the Top Workplaces list for eight years in a row is a testament to our workforce and the success of our ongoing efforts to create a positive workplace."
More on what has come of our ongoing efforts can be found here.
About CACI
CACI's approximately 22,000 talented employees are vigilant in providing the unique expertise and distinctive technology that address our customers' greatest enterprise and mission challenges. Our culture of good character, innovation, and excellence drives our success and earns us recognition as a Fortune World's Most Admired Company. As a member of the Fortune 1000 Largest Companies, the Russell 1000 Index, and the S&P MidCap 400 Index, we consistently deliver strong shareholder value. Visit us at www.caci.com.
Corporate Communications and Media:
Lorraine Corcoran, Executive Vice President, Public Relations
(703) 434-4165, lorraine.corcoran@caci.com